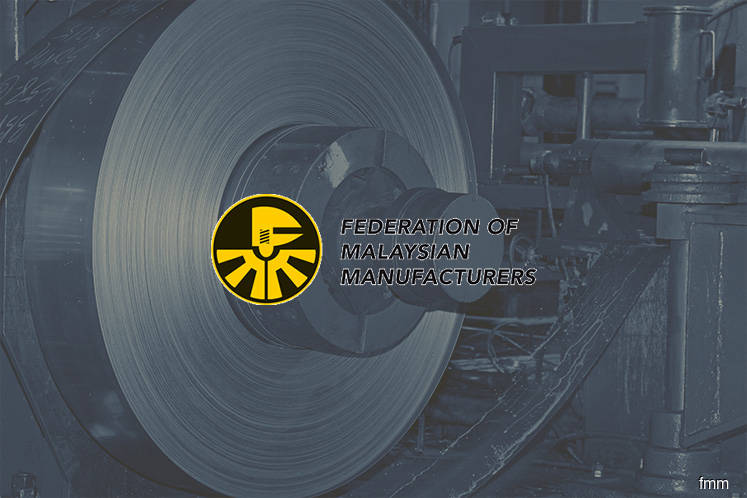 KUALA LUMPUR (July 12): The 5.3% hike in natural gas announced at a short two-day notice is a major cause of concern for manufacturers, especially against a backdrop of economic uncertainty, said the Federation of Malaysian Manufacturers (FMM) today.
In a statement, FMM said the tariff hike will hit the gas-intensive industries such as iron and steel, rubber gloves, chemical-based and some of the non-metallic mineral products sector, such as aluminium and ceramics.
In illustrating the impacts, FMM said the effective Gas Cost Pass-Through (GCPT) surcharge of RM1.74 per million British thermal units (MMBtu) would, on average, cost RM188,000 more for every industrial customer for the rest of 2019, based on the number of Gas Malaysia Bhd's industrial customers and sales volume in 2018.
Compounding the impact is the short notification of two days, as the revised tariff is effective July 15, despite FMM's continuous calls for two-months pre-announcement of the six-monthly revised rates, it added.
"FMM is of the view that the GCPT could have been moderated further to support manufacturing activities, in view of the expected slowdown in the second half of the year, due to weaker trade demand as global manufacturing continue to weaken," said FMM president Datuk Soh Thian Lai.
"In addition to that, FMM would also be seeking further clarity from the authority on the natural gas pricing mechanism in 2020, terms and conditions of the new gas supply agreement and entry of other licensed gas suppliers, in view of the gas market liberalisation with the impending implementation of the Third Party Access system in 2020," Soh said. 
Earlier today, Gas Malaysia announced it will raise average natural gas base tariff for the non-power sector in Peninsular Malaysia to RM32.74 per MMBtu for the period of July 15 to Dec 31, 2019, from RM32.69 currently.
Under the GCPT mechanism, a surcharge of RM1.92 per MMBtu will apply to all tariff categories, translating into an average effective tariff of RM34.66 per MMBtu, which is an increase of 5.3% from the current average tariff after surcharge.
Read also: Natural gas tariff to go up by 5.3% in 2H, says Gas Malaysia