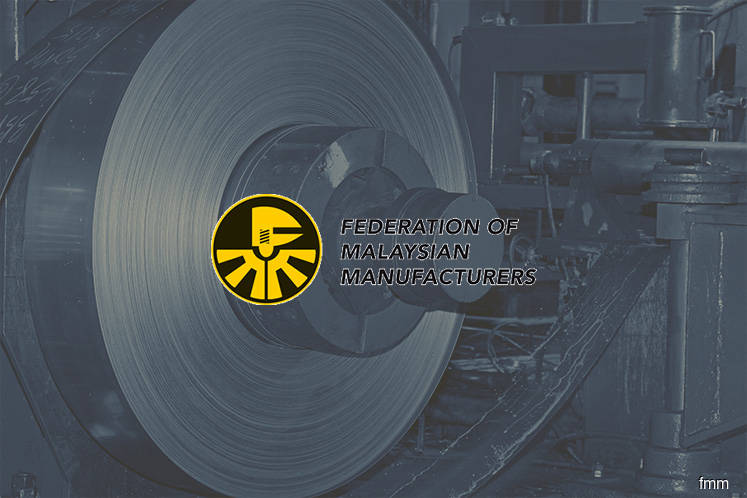 KUALA LUMPUR (Feb 6): The Federation of Malaysian Manufacturers (FMM) is calling on the government to expedite the launch of its planned economic stimulus package, to minimise the impact of the coronavirus outbreak on Malaysia's growth.
"FMM's urges the government to bring forward its stimulus packages planned to address the US-China trade war risks if the novel coronavirus (2019-nCoV) outbreak further worsens the economic situation as we believe it would help to minimise the impact on sectors including manufacturing, tourism and construction that have been affected by the Wuhan virus and support overall economic growth," FMM president Tan Sri Soh Thian Lai said in a statement today.
This is in view of China being Malaysia's largest trading partner, and expectations that manufacturers that are export-oriented and rely heavily on Chinese demand, as well as those that import their raw materials from China, are expected to be significantly affected, he said.
FMM's statement came after Finance Minister Lim Guan Eng said yesterday that his ministry has been tasked to prepare the stimulus package and that a multi-ministry discussion will be held to get feedback from stakeholders to formulate the plan. The package will be announced at a suitable date that will be fixed, Lim said.
In its statement today, FMM also suggested several measures it hopes the government would include as part of the stimulus package, including the expediting of local infrastructure and development projects such as the East Coast Rail Link and Pan Borneo Highway.
This, said Soh, can be the first wave of economic stimulus to release more cash flow to businesses and to shore up short-term domestic demand. "Full implementation of all these construction related projects will have a profound multiplier effect on more than 100 industries in all other sectors, especially the manufacturing sector," he said.
FMM also called on Bank Negara Malaysia, which had just shaved off 25 basis points from the overnight policy rate to 2.75%, to cut another 50 bps "to cushion any anticipated moderation in economic activities".
It further suggested a reduction in employees' contribution to the Employees Provident Fund by three percentage points, which was last done in 2016. "This will put more cash in the rakyat's pocket, thereby increasing consumer spending which can further stimulate the economy," said Soh.
The government is also urged to expedite the return of Goods and Services Tax (GST) refunds, saying the delayed payments have negatively impacted companies' cash flows. As of February 2020, the outstanding GST refunds amounted to RM7.8 billion, Soh said, citing Customs Department data.
Other measures FMM suggested include:
intensify the promotion of buy Made-in-Malaysia products to boost domestic demand for locally made products
reinstate the now-suspended brand promotion grant that was launched in 2003 to develop and promote Malaysian-owned brand names overseas
conclude the Regional Comprehensive Partnership Agreement and implement Free Trade Agreements that have been signed to provide market access for Malaysian exporters
remove the RM300,000 ceiling on market development grant to encourage more Malaysian SMEs to participate in international export promotion activities and explore more markets
reduce the SST by 2% for a 12-month period to boost business conditions
give exemptions or relief of sales tax on all inputs for the manufacture of non-taxable goods
halve levy payments to the Human Resources Development Fund from 1% to 0.5% for all employers for 12 months
reduce electricity and gas tariffs for one year to help lower business costs and sustain operations
give Cuti-Cuti Malaysia travel vouchers to encourage Malaysians to holiday locally.
Besides that, Soh said the government should set up a Budget Implementation Committee to ensure that all the proposed and approved initiatives and projects outlined in Budget 2020 — and earlier national budgets — are implemented as planned, and, where possible, expedited to give a more sustained and further boost to keep the economy going.
Read also:
RM7.8b in outstanding GST refunds not returned to taxpayers yet — FMM