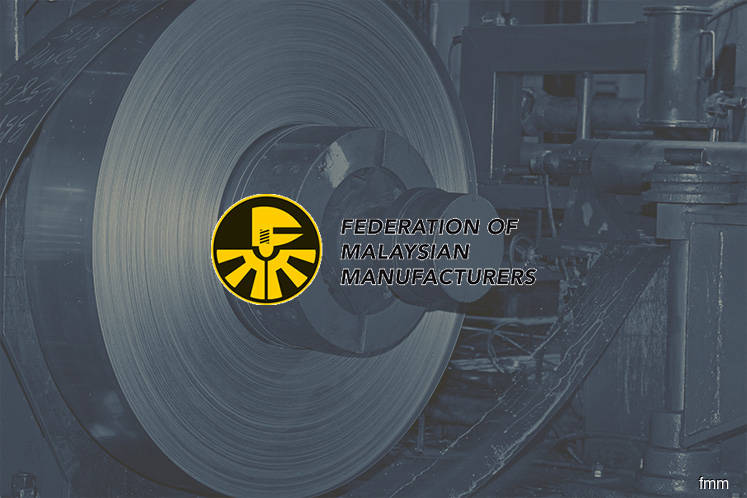 KUALA LUMPUR (Jan 3): Taking into account the ongoing US-China trade conflict and the uncertainties in the global environment, the Federation of Malaysian Manufacturers (FMM) has called for early and fast implementation of free trade agreements.
In his New Year message today, FMM president Datuk Soh Thian Lai also called for the tightening of enforcement on smuggling and counterfeits and the strengthening of intellectual property laws.
Soh identified four key success factors that Malaysia's new manufacturing era needs, one of which is a "Love Malaysia, Buy Made-in-Malaysia" campaign.
"This campaign should be launched expeditiously and monitored closely in government procurement and projects as well as promoted rigorously in domestic and overseas markets," said Soh.
The other three success factors are a clean and strong government that fights corruption at all times and prioritises economic development and the rakyat's well-being; a business and investment friendly eco-system to revitalize the manufacturing sector and help new and existing investors to expand, upgrade and diversify through direct tax benefits; and high tech and high value production by facilitating and expediting access to the 2019 National Budget initiatives and assistance to support Industry 4.0 technologies implementation.
"I would strongly urge FMM members to optimise use of the appropriate government assistance programmes to implement firm-level initiatives, particularly in adopting Industry 4.0 technologies, skills upgrading and innovation, and to leverage on market expansion and diversification programmes to support firm-level marketing development strategies," said Soh.
He also called for members to give industry feedback quickly to the FMM on challenges faced, whether in accessing government programmes, or in domestic and international markets.
"I conclude that FMM's vision is making Malaysian industries globally competitive. We will continue to work harder towards becoming the government's partner of choice for consultation and collaboration on industry issues in our endeavour for the manufacturing sector," said Soh.