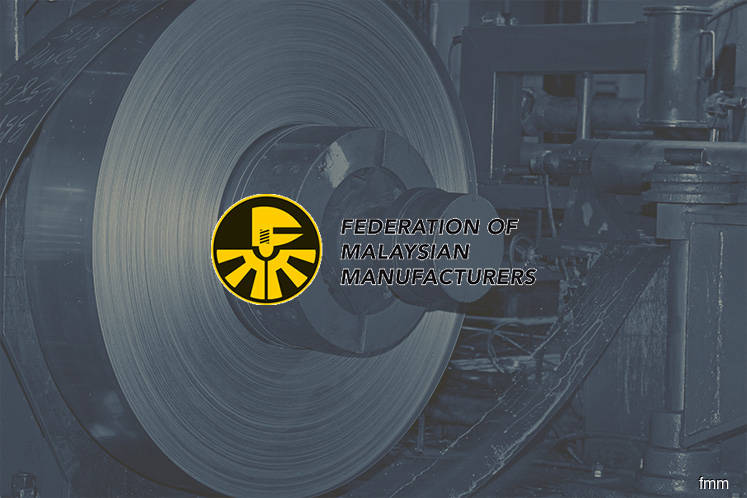 KUALA LUMPUR (Aug 10): The Federation of Malaysian Manufacturers (FMM) has urged the government to refund the outstanding goods and services tax (GST) input tax refunds to its members at the soonest possible.
In a statement today, FMM said based on a survey conducted in July, the feedback received from over 100 FMM members showed that these companies collectively have yet to receive over RM220 million in input tax refunds.
"The delay in refunds has caused serious cash flow issues for our members, especially small medium enterprises and continues to hurt exporters.
"We would also like to urge the government to ensure that all pending cases on special sales tax refunds dating back to the GST era since 2015 are reviewed and closed before the sales and services tax (SST) 2.0 is implemented," it said.
At the same time, FMM required government assurance that there will be no offset of GST credit for future SST payments.
"We urge the Ministry of Finance (MoF) to have a dialogue with stakeholders affected by the outstanding GST-related refunds to determine practical solutions to resolve this critical issue," it said.
To assist businesses with the transition from the GST to SST regime, FMM proposes a waiver of penalties on mistakes made during the initial implementation of SST.
It said exceptions to the waiver should only be targeted at parties who are intentionally trying to defraud the government.
"We also urge the government to be vigilant in monitoring loopholes and applying strict enforcement with respect to black economy activities, illicit capital outflows and tax avoidance under the SST regime," FMM said.
FMM welcomes continued close consultation and hopes to meet up with the MoF and Royal Malaysian Customs Department on the way forward to secure a win-win solution.
On Tuesday, Finance Minister Lim Guan Eng had revealed that refunds for the input tax credit under the GST system to businesses were delayed as the money had allegedly been "robbed" and spent first by the previous Barisan Nasional government.
On Wednesday, Lim revealed that the reason for the delay was that about RM18 billion or 93% of the RM19.4 billion input tax credit under the GST system since 2015 had gone missing.