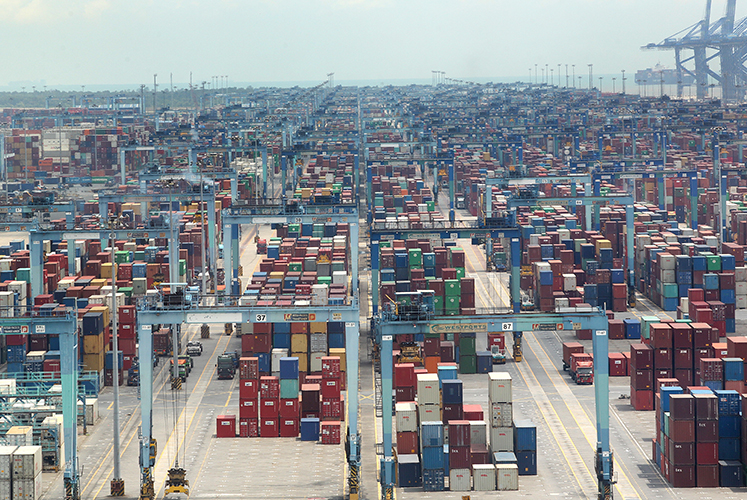 KUALA LUMPUR (March 26): The government needs to consider allowing the transportation of containers with non-essential goods to warehouses.
The Federation of Malaysian Freight Forwarders (FMFF) president Alvin Chua told theedgemarkets.com that by allowing the movement of shipping containers with non-essential goods to warehouses, costs for freight forwarders would be reduced.
"This will ease the congestion at the ports and save costs for shipping players," he said.
Chua highlighted that when a container is stuck at a port, storage, demurrage and removal charges are incurred and that if the situation is not alleviated, the added costs would ultimately be passed on to consumers.
He highlighted that such costs can average between RM75 to RM100 a day, and when combined can easily climb to RM3,000 a month per 20 foot container.
Chua explained that some of the importers and exporters have applied for permits from the relevant authorities to transport containers.
 
That said, for importers and exporters that deal in non-essential goods and small and medium enterprises (SMEs) that are unable to procure such permits, they will have to continue to pay for these charges at the port.
Additionally, Chua pointed out that the Ministry of International Trade and Industry (MITI) has ceased approving applications for such permits since March 24, due to the flood of permit applications.
"What happens next?" Chua asked.
These permits are also subject to approval from other local authorities, which have had differing interpretations and enforcement, he said.
"We have written to the Ministry of Transport to allow for the movement of shipping containers with non-essential goods to warehouses. However, as of yesterday, their response has been that we can only transport essential items, subject to approval from local authorities.
 "In addition, our staff have been allowed to travel to the office," he said.
Malaysiakini reported today FMFF has warned that containers are now stacking up at Port Klang, and that this was a "potential time bomb".
Port Klang Authority (PKA) chairperson was reported to have said the port authority will look into reducing storage fees for containers, and that it has submitted a list of supporting essential goods to the MoT in the hopes that the National Security Council will allow for the transport of such goods on the road.
See also: 
Govt allows goods to be moved from Port Klang, Port of Penang, Johor Port 
Port Klang Authority to waive storage and removal charges for non-essential goods stuck at port 
 Stay at home. We will deliver the news to you at theedgemarkets.com.