This article first appeared in The Edge Financial Daily, on November 28, 2019.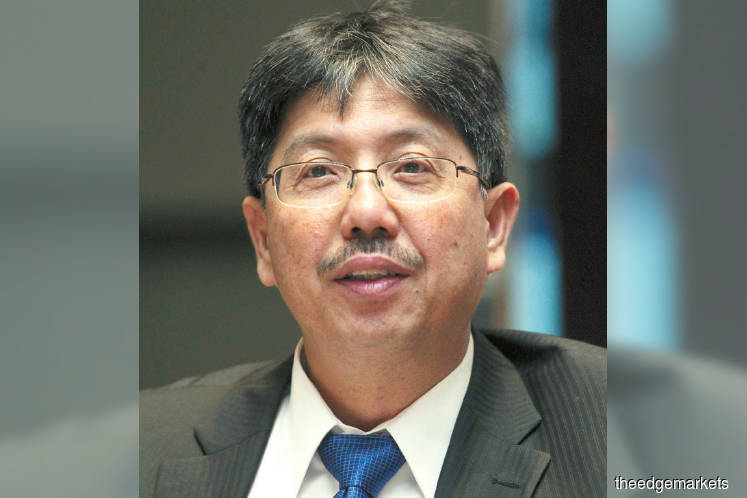 Mokhtar: The design was completed and submitted to the local council for approval last month. The Edge file photo
KUALA LUMPUR: Five years after suspending its expansion plan for its minor fabrication yard in Kemaman, Terengganu, Carimin Petroleum Bhd finally sees a reason to revisit the plan: more jobs than its existing capacity can handle.
This comes at a time when Carimin's share price is trading at record highs, as investors anticipate the company to be a key beneficiary in the pickup in offshore maintenance works.
"We have revisited that proposal [to expand the yard]. The design was completed and submitted to the local council for approval last month," Carimin managing director Mokhtar Hashim told reporters after the group's annual general meeting yesterday.
"We hope to be able to start construction early next year, and hope we can start using it by the third quarter," he added.
Carimin debuted on the Main Market of Bursa Malaysia as uncertainties buffeted the oil and gas (O&G) industry in November 2014, with its listing raising RM35.3 million, of which more than a third — RM12 million — was earmarked for the yard expansion.
Then oil prices crashed, putting Carimin's expansion to a stop. The company had planned to resume work in 2018 in anticipation of a pick-up in activities, but the real motivation — the increase in the number of jobs beyond its capacity — only came recently.
"As it is, the two-and-a-half-acre (1.01ha) yard we have is insufficient. We have to rent two or three yards to support our current works," Mokhtar said. "Now that there is visibility, we can [go ahead]."
Carimin's return to its yard expansion plan is a telling sign that the O&G industry is active again — albeit with lower oil prices as the new norm, together with more prudent cost management.
Alongside vessel owners and drilling rig operators, companies in fabrication business were among the worst hit as oil majors cut spending on upstream activities and minimised maintenance, construction and modification (MCM) works on oilfields following the oil price crash.
Largely thanks to its MCM works, Carimin has managed to post a net profit of RM28.82 million for the financial year ended June 30, 2019 (FY19) on RM443.01 million revenue. The group even paid a three sen per share dividend.
"Hopefully there will be more HUC (hook-up and commissioning) activities going forward," said Mokhtar. Carimin is one of three companies that have received a 15-month extension for their HUC packages from Petroliam Nasional Bhd (Petronas) ending sometime next year, according to analyst reports.
Petronas reopens IHUC tenders
Petronas has also reopened the bidding process for its integrated hook-up and commissioning (IHUC) contract, said Mokhtar, and Carimin has submitted its bid. Petronas should announce the winners by the first quarter of 2020, he added.
On Tuesday, Carimin announced its agency agreement with DOF Subsea Asia Pacific Pte Ltd to pursue business opportunities in subsea services here.
"Amid current uncertainties, [investing] in big assets may not be prudent. That is why we collaborate with the likes of DOF, which has experience and the assets, while we bring in our local input," Mokhtar said.
Carimin's assets comprise one anchor handling tug supply (AHTS) and two accommodation workboats (AWBs) integral to its core businesses. It also owns 60% of subsea and underwater services unit, Subnautica Sdn Bhd.
The group's net profit for the first quarter ended Sept 30, 2019 (1QFY20) rose 3.4% to RM12.11 million from RM11.72 million, while revenue grew 81.05% to RM152.24 million from RM84.09 million. Its gross profit margin, however, declined to 11.85% from 18.88%.
Since its listing at RM1.10 per share in November 2014, Carimin's share price never rose above RM1.20 until October 2019, and then hit a record high of RM1.47 on Nov 20. The counter slipped 11 sen to close at RM1.27 yesterday, giving it a market capitalisation of RM297.03 million.