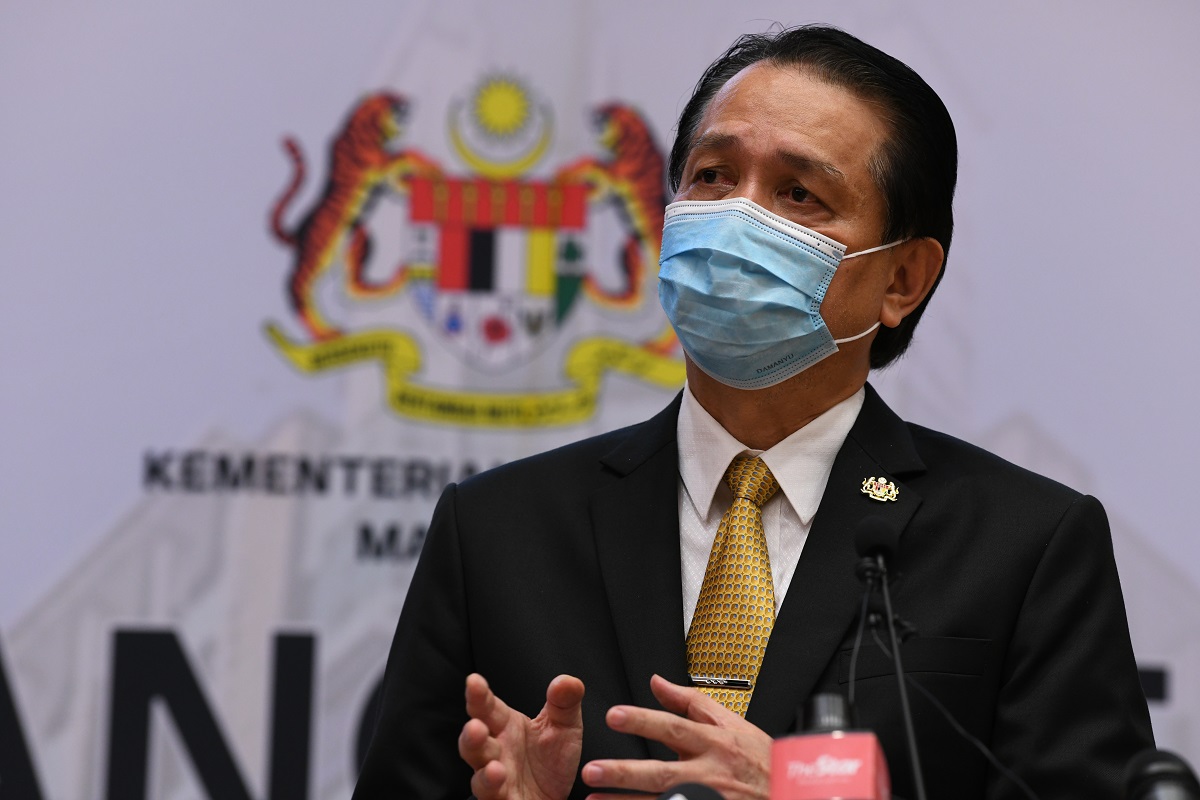 KUALA LUMPUR (Sept 16): Five individuals tested positive for Covid-19 after undergoing screenings at air and sea entryway to Langkawi Island as of noon yesterday, said Health director-general Tan Sri Dr Noor Hisham Abdullah.
Dr Noor Hisham said all the positive cases were under Category 1 and asymptomatic.
"They have been ordered to undergo Home Surveillance and Observation (HSO) and to be isolated for a period of 10 days," he said in a statement here today.
He said as of noon yesterday, a total of 2,546 people were screened at the air and sea entryway to the resort island, of which 1,250 people were screened at four airport entryways and 1,296 people at the Kuala Perlis ferry terminal.
He said of the total, six people underwent their own RT-PCR tests before arriving at the airport and all their results were negative, while 12 children under six years old did not undergo the test and were allowed to leave with their families.
Individuals who wish to travel to Langkawi Island under the domestic tourism bubble pilot project which started today must be fully vaccinated and are required to undergo Covid-19 screenings.
Meanwhile, Dr Noor Hisham reminded tourists who experience symptoms during their visit or after returning from their trip to immediately seek treatment or conduct self-tests to curb the spread of the Covid-19 outbreak.
"If we take lightly the flexibility that has been given, it is not impossible for the infection situation to get worse," he said adding that the government must also ensure the holidaymakers are fully vaccinated, not Covid-19 positive cases and not close contacts to positive cases.
He added the Ministry of Health (MoH) will continue to improve and facilitate the process and implementation of Covid-19 screenings to ensure they run smoothly and effectively.
On today's cases, Dr Noor Hisham said the number of recoveries as of noon today stood at 16,939.
He said of the 18,815 new cases reported today, a total of 18,593 cases or 98.8% were in Categories one (no symptoms) and two (mild symptoms).
"A total of 222 cases or 1.2% [were] in Categories three (those experiencing pneumonia), four (patients who need oxygen assistance) and five (requiring ventilator assistance)," he said.
He said a total of 913 Covid-19 confirmed cases are being treated in the intensive care unit (ICU) with 422 cases needing respiratory aid.
A total of 21 clusters were detected involving nine workplace clusters, six community clusters, two clusters involving high-risk groups, three education clusters, and a detention centre cluster.
Data on fatalities due to the virus will be available on Github as well as on the COVIDNOW website at https://covidnow.moh.gov.my.