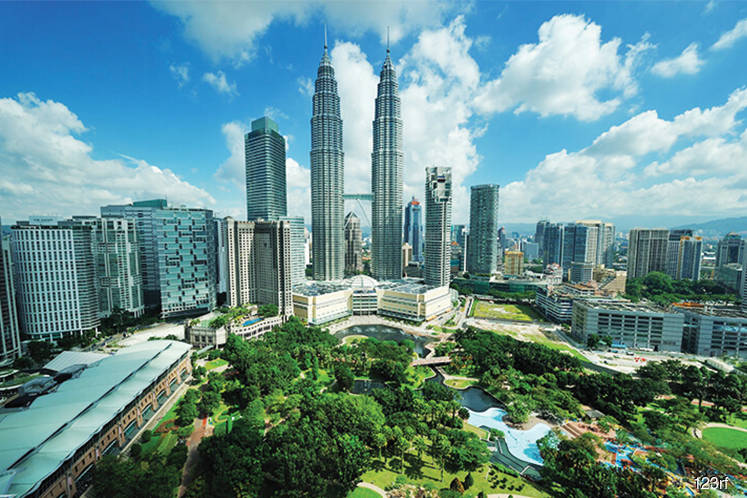 KUALA LUMPUR (Jan 10): Malaysia's takaful growth has continued to outpace the conventional insurance sector, driven by stable domestic consumption and government efforts to reach out to the mass-market, according to Fitch Ratings.
In a statement today, Fitch said family and general takaful grew by 7.5% and 5.9% respectively in the first half of 2017 (1H17), compared with life insurance's 5.2% growth, and a 1.8% contraction in general insurance.
"Takaful continues to gain ground from its conventional counterparts — family takaful accounted for 30.5% of the overall life market based on new business premiums in 1H17, up from 28.8% at end-2016. General takaful accounts were 12.8% of the overall general insurance market in the same period, up from 12.2%," it said.
Within the takaful segment, it said family takaful represents over 60% of total new business in Malaysia.
Fitch expects the takaful segment to benefit from the government's push for affordable insurance and 75% insurance penetration by 2020, particularly given the Muslim-dominated ethnic make-up of the untapped population segments.
"The liberalisation of motor tariffs that began in July 2017 bodes well for improved risk-pricing and may provide a boost to motor takaful premiums in the short term, as policyholders are likely to reassess their options across both conventional and takaful platforms," it said.
By July 2018, Fitch said composite takaful operators are required to split their operations to comply with regulatory requirements as mandated in the Islamic Financial Services Act, which means they are likely to make operational and manpower adjustments.
Hence, Fitch expects smaller-scale players to be more likely to consider mergers and acquisitions (M&A) options to divest their portfolios if they are unable to justify the additional regulatory capital burden and start-up costs at the onset.
"Overall, the operators' increased business focus and enhanced capital positions will be a long-term industry positive," it added.
Notwithstanding the initial costs of regulatory changes, Fitch expects Malaysia's takaful industry to continue its healthy growth momentum and remain poised to further strengthen its position as the leading takaful market in ASEAN.