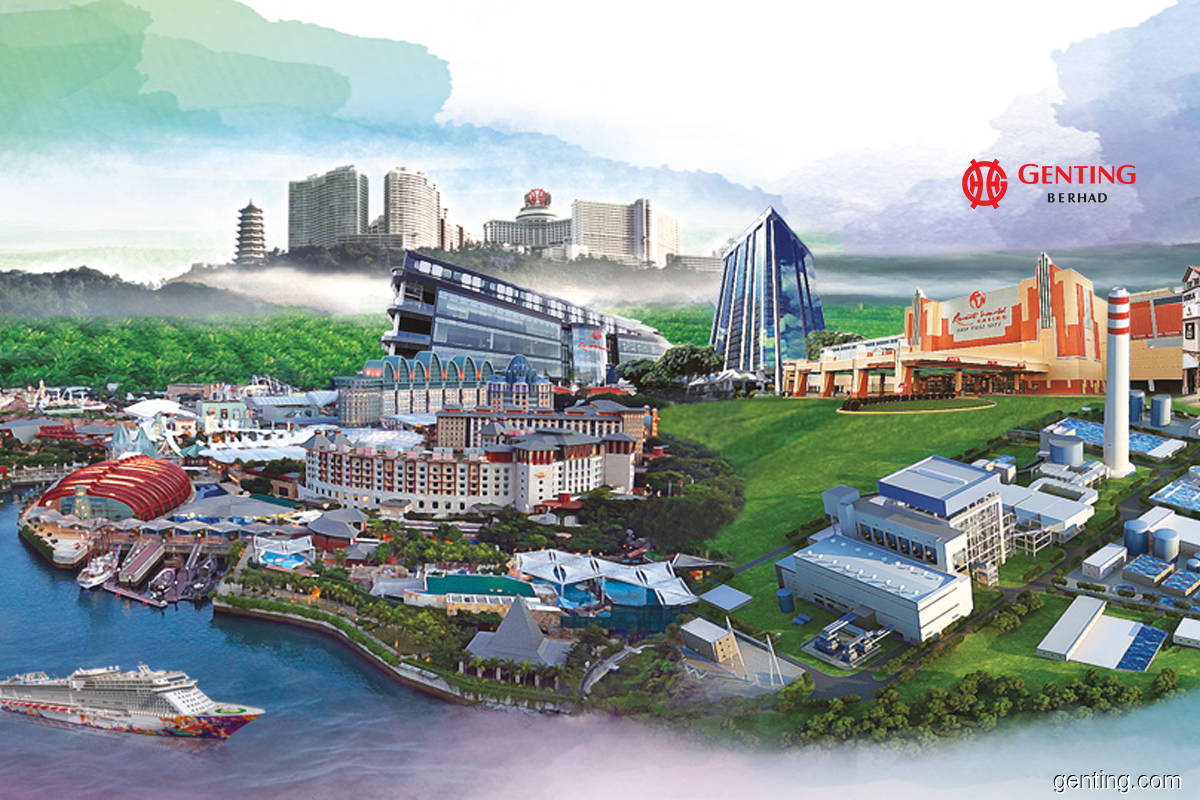 KUALA LUMPUR (Oct 16): Fitch Ratings has downgraded the long-term issuer default ratings of Genting Bhd and its wholly-owned subsidiaries Genting Overseas Holdings Ltd and Resorts World Las Vegas LLC (RWLV) to 'BBB' from 'BBB+', with a stable outlook. 
 
The ratings agency said in a statement that the downgrade reflects Fitch's expectation that recovery from the coronavirus pandemic will be slower than initially forecast, in particular for Singapore, which relies on international tourism, as borders are likely to remain shut for the rest of 2020 and continued social distancing measures constrain visitor volumes. 
 
"The slow recovery and high capex commitments will keep Genting's consolidated net leverage above two times until end-2024, which is no longer consistent with a 'BBB+' rating," it said. 
 
Fitch also noted that Genting's rating reflects its position as the sole casino-licence holder in Malaysia and robust share in Singapore duopolistic market.  
Genting's other businesses add diversification both in terms of geography and sectors, and the group has a history of maintaining a prudent balance sheet. 
 
"The stable outlook reflects Fitch's expectation that the company will reduce leverage closer to three times by end-2023, supported by a gradual recovery, operating ramp-up at RWLV, and the company's commitment to a strong capital structure," it said. 
 
Fitch also said it did not expect Genting's consolidated revenue and earnings before interest, taxes, depreciation and amortization (EBITDA) to return to pre-pandemic levels until at least end-2022. The ratings agency previously forecast a recovery in 2021. 
 
Fitch estimates Genting's consolidated EBITDA to fall by 80% to RM1.5 billion in 2020, before gradually improving to RM4.2 billion in 2021 and RM7.4 billion in 2022. 
 
"The pandemic has weakened the company's cash flows, and its high capex commitments in the next two to three years will delay deleveraging," it said 
 
Fitch now also forecasts Genting Singapore's EBITDA to return to its pre-pandemic level in 2023, compared with our previous forecast of 2022. 
 
"We also expect RWLV to fully ramp-up only in 2024, versus our previous forecast of 2023," it said.  
While Fitch expects the recovery to be faster in Malaysia, where revenues are driven by domestic demand, that will not fully offset the slow recovery in other markets, the ratings agency said.