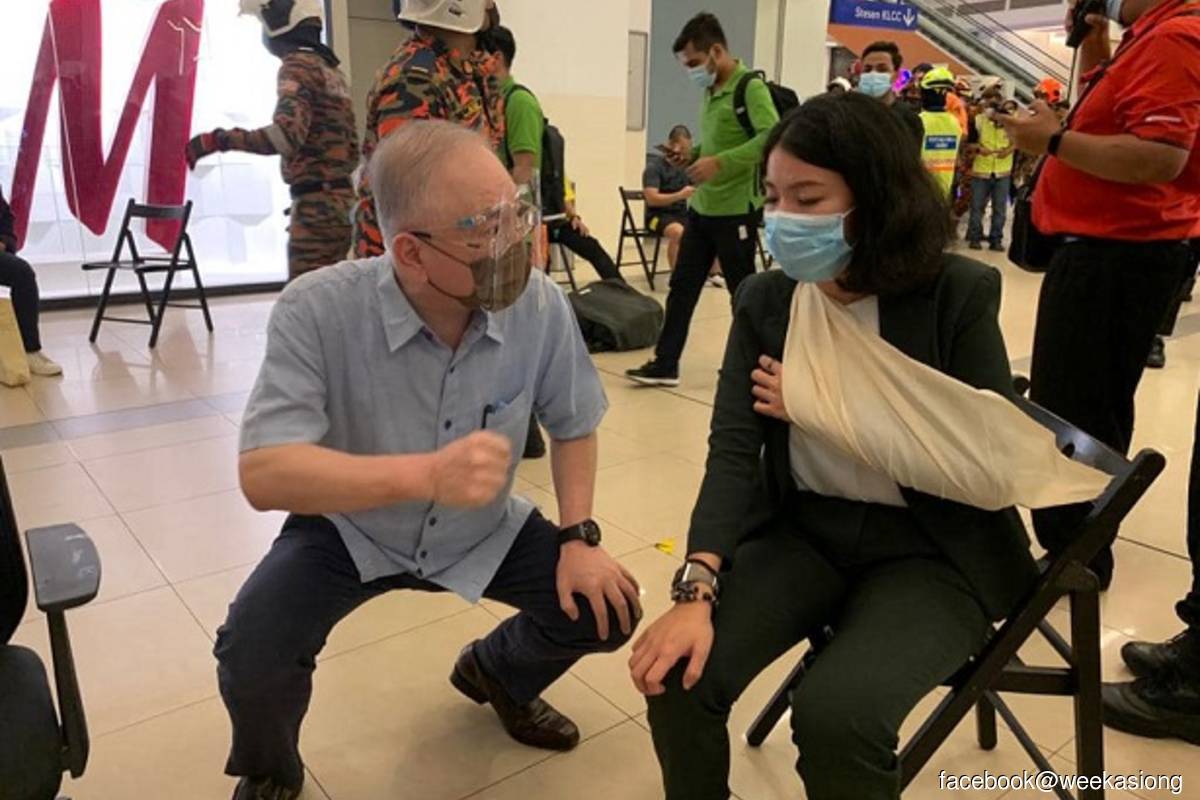 KUALA LUMPUR (May 24): The first Light Rail Transit (LRT) project here began its operation in December 1996 under Phase 1 between the Ampang and Sultan Ismail stations, which was known as STAR LRT then. It is now called the Ampang Line.
In addition, the Klang Valley had two more lines, the Sri Petaling Line, which was part of the STAR LRT network, and the Kelana Jaya Line, which was known as the PUTRA LRT.
The LRT in the Klang Valley had been mooted since the 1980s when the Kuala Lumpur Transport Master Plan study found that the capital needed an integrated rail system to improve its transport infrastructure.
However, since the LRT has been in operation, several incidents have occurred, including accidents that resulted in injuries.
The following are several incidents involving the three routes since operations began:
Oct 27, 2006: A STAR-LRT coach derailed and jumped the concrete barrier and ended up dangling 25 metres above the ground while the train was coming to a stop at its final destination at the Sentul Timur station. There were no passengers in the six coaches.
Nov 24, 2007: Two coaches in the middle of the STAR LRT train derailed while approaching the Sentul Timur station, resulting in the disruption of services at five stations from Sentul Timur to Sultan Ismail. Ten passengers were trapped in five trains that were stranded at several locations, but there were no injuries.
Sept 24, 2008: Four passengers suffered slight injuries when a STAR-LRT train hit the back of another train. There were about 300 passengers on board both trains.
July 22, 2015: Two trains experienced brake system problems at two different locations, namely at the Setiawanga and Universiti stations. No injuries were reported.
Sept 9, 2017: Kelana Jaya LRT service was disrupted on the Setiawangsa-KLCC line, causing passengers to be trapped in the train for 20 minutes.
May 24, 2021: 47 passengers were seriously injured while 166 more suffered minor injuries when two trains collided in a tunnel on the Kelana Jaya LRT line between the Kampung Baru and KLCC stations.    
Read also:
213 injured, 47 seriously, in LRT train collision 
Wee: Probe into LRT train collision to be conducted immediately 
Muhyiddin orders priority in treatment of LRT train accident passengers 
Kelana Jaya LRT Line resumes operation
LRT crash: Prasarana to give aid to all victims
LRT train collision: Police urge public not to speculate 
LRT mishap: Train driver went in the wrong direction — Wee 
LRT crash: Various quarters call for transparent investigation 
LRT mishap: Police will call up train driver to record statement 
King expresses shock, sadness over news of LRT crash 
Three LRT collision victims in ICU, says HKL director