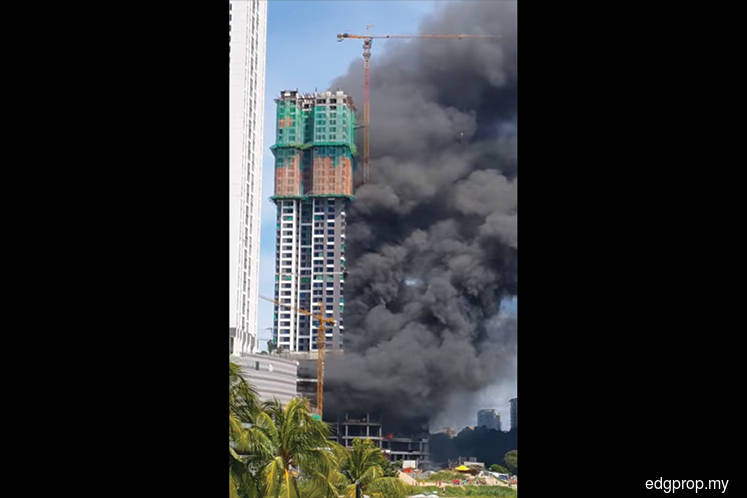 PETALING JAYA (Nov 13): The fire at the mixed-use Tropicana Gardens construction site in Kota Damansara was contained within an hour of its breaking out at 2.10pm, with no casualties reported, said developer Tropicana Corp Bhd in a statement tonight.
"Bomba [Fire and Rescue Department Malaysia] and Occupational Safety and Health Department were immediately notified of the incident while detailed investigations are still ongoing.
"The project and consultant team is currently assessing the situation and are working closely with the relevant authorities," it said.
The developer said work has stopped pending further review from its consultants.
"Public safety is Tropicana's top priority and the company will ensure that the consultants as well as contractors engaged for the project adhere strictly to the highest safety standards during construction," it said.
According to a tweet from Astro Radio Traffic's twitter account (@astroradiotraffic) about seven hours ago, the fire had caused a jam from Damansara to Kota Damansara along the North Klang Valley Expressway (NKVE).
Tropicana Gardens is a 17-acre leasehold integrated development that comprises four blocks of serviced apartments as well as a five-level shopping mall and offices.
The development has a direct link to the Surian mass rapid transit (MRT) station that is only seven stops away from KL Sentral.