This article first appeared in Personal Wealth, The Edge Malaysia Weekly, on September 2, 2019 - September 08, 2019.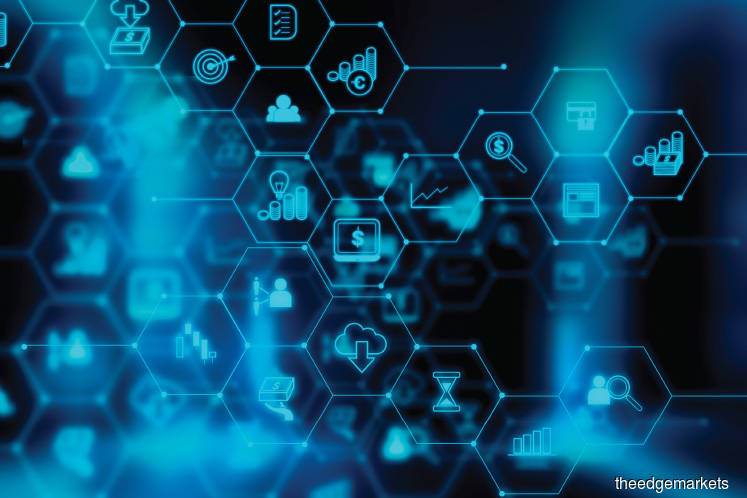 In March, Bank Negara Malaysia announced that it would come out with the requirements for virtual bank licensing by year end. According to recent news reports, about 10 parties have expressed interest in setting up virtual banks in the country.
Bank Negara director of financial development and innovation Suhaimi Ali said at MyFintech Week 2019 that the parties comprised a mix of newcomers and financial players.
Virtual banks provide their services exclusively on digital platforms such as mobile and internet banking. These digital banks offer increased convenience and more personalised services to consumers through the use of electronic documentation, real-time data and automated processes.  
Virtual banking is not a new concept in this part of the world. In fact, various versions of digital-only financial institutions have already been launched in countries such as India, Thailand, Indonesia and the Philippines. Hong Kong, for example, has awarded virtual banking licences to eight players so far.
Most banks in Malaysia have begun digitalising their services in response to consumer demands for more digital-based products and services. However, these services are still anchored in the old operating system, says CIMB Group Holding Bhd CEO of group ventures and partnerships Effendy Shahul Hamid.
"As you can imagine, this comes with a few problems. First, the core is not built for services to be done very quickly. So, in the past, banks — including ourselves — have gone through a lot of pain to make sure that we are able to offer digital services," he says.
While some progress has been made on that front, regulators around the world are pushing for other ways to achieve greater financial inclusion and deliver best-in-grade services to consumers. This cannot be fully met with existing banking structure.
"Regulators are saying that while it is good that banks are delivering digitalised services to consumers, are there any opportunities for them to do something else [to address these concerns]? That is where digital banks come in," says Effendy.
When it comes to setting up virtual banks, traditional banks may have the advantages of a larger client pool and the ability to scale. However, smaller financial technology (fintech) players are viewed as having the edge when it comes to technological innovation, especially in customer experience interface and providing niche services to segments that are underserved by banks. So, the incumbents may see these players take a slice of the pie when the virtual banking framework is launched.
Tech unicorn Grab, for example, has expressed interest in pursuing a virtual banking licence in Malaysia and Singapore. Through its fintech arm, Grab Financial, the platform currently offers an e-wallet to its consumers, lending to small and medium enterprises and micro-insurance products for its drivers.
However, Malaysian banks argue that there is more to banking than technology alone. Yap Kok Tee, executive director and country head of channels and digitalisation at United Overseas Bank (M) Bhd (UOB), says that while technology is changing the way people bank, fintech firms must ensure that they have robust risk management, regulatory compliance, security and customer protection in place to offer banking services. "For example, regulators must consider the capital that financial institutions are required to hold to ensure that the customer's interest is always protected and to mitigate risks to Malaysia's banking system and reputation."
UOB has introduced a lot of digital services to its customers in Malaysia, including UOB Mighty, the first mobile banking app to incorporate banking, dining and payment transactions. Apart from supporting DuitNow, the bank has also partnered WeChat Pay Malaysia to encourage customers to go cashless.
"With consumers now relying even more on their smartphones for their day-to-day needs, we see that they are doing more banking on the go. With the internet and smartphone now an indispensable part of everyday life, customers have come to rely on their devices to perform a host of functions, including making payments. In particular, our customers are turning to mobile and internet banking services to make peer-to-peer payments, given the added convenience and security digital payments provide," says Yap.
UOB, the third largest bank in Southeast Asia by total assets, is one of those that already have an operational virtual bank. TMRW — the region's first mobile-only bank designed for Asean's digital generation, who prefer to bank using their mobile phones — was launched in Thailand earlier this year. Yap says UOB plans to launch TMRW in other Asean markets, such as Indonesia, Malaysia, Singapore and Vietnam, subject to local regulatory requirements and licensing.
Contrary to popular belief, technology is not an issue for most banks, says Effendy. In many cases, the problem arises from the regulatory governance around the technology.
He cites the example of the electronic know-your-customer (e-KYC) process, which is one of the main hurdles that have stopped banks from offering services electronically and digitally in many markets. While the technology has existed for a while, the regulatory governance for it has yet to be established in Malaysia.
Bank Negara does have e-KYC guidelines, which it released in November 2017. However, the guidelines are currently only applied to approved remittance service providers.
Recently, the central bank issued an exposure draft that expands similar e-KYC guidelines for money changers in Malaysia, proposing minimum requirements and standards that a licensed money changer approved to implement e-KYC must observe in onboarding customers.
Effendy anticipates industry-wide e-KYC guidelines to be made available prior to the issuance of the virtual banking framework. "Hopefully, by the time the framework is launched, the problems surrounding e-KYC will be a thing of the past," he says.
CIMB Group launched an all-digital, mobile-first bank in the Philippines early this year. On Aug 14, about six months after the app was launched, it was announced that the bank had already secured 500,000 customers. Last year, the bank launched a digital bank in Vietnam.
Having said that, the incumbents do think that smaller fintech players have certain competitive advantages. Lim Wyson, head of consumer financial services at OCBC Bank (M) Bhd, says since the new players are not constrained by legacy technology platforms, they are fast and nimble. They also have the advantage of choosing which part of banking they want to focus on — for example, credit services or cash management services. "The impact will be felt if they have an appealing and sustainable customer value proposition and experience and is able to scale," he adds.
In Singapore, it was recently reported that OCBC was in talks with several companies, including Singapore Telecommunications Ltd (Singtel), to seek one of the city state's planned virtual bank licences. According to the reports, the second largest bank in Singapore will take a minority stake in any virtual banking joint venture, seeing it as a way to tap new customers and markets.
Effendy does not discount the fact that fintech firms will probably be the first to introduce the most innovative solutions. Technology will not be the issue, he reiterates, but rather the legacy system and processes tied to it.
"There is this unique symbiosis happening in places such as China. Previously, fintech firms were seen as purely disruptors to the banks. But today, fintech players and banks compete and collaborate at the same time — the banks are riding the fintech firms' online platforms and technologies," says Effendy.
"However, I would argue that in countries like Malaysia, where the population stands at only 31 million, the one that comes out with the best services the fastest will win."