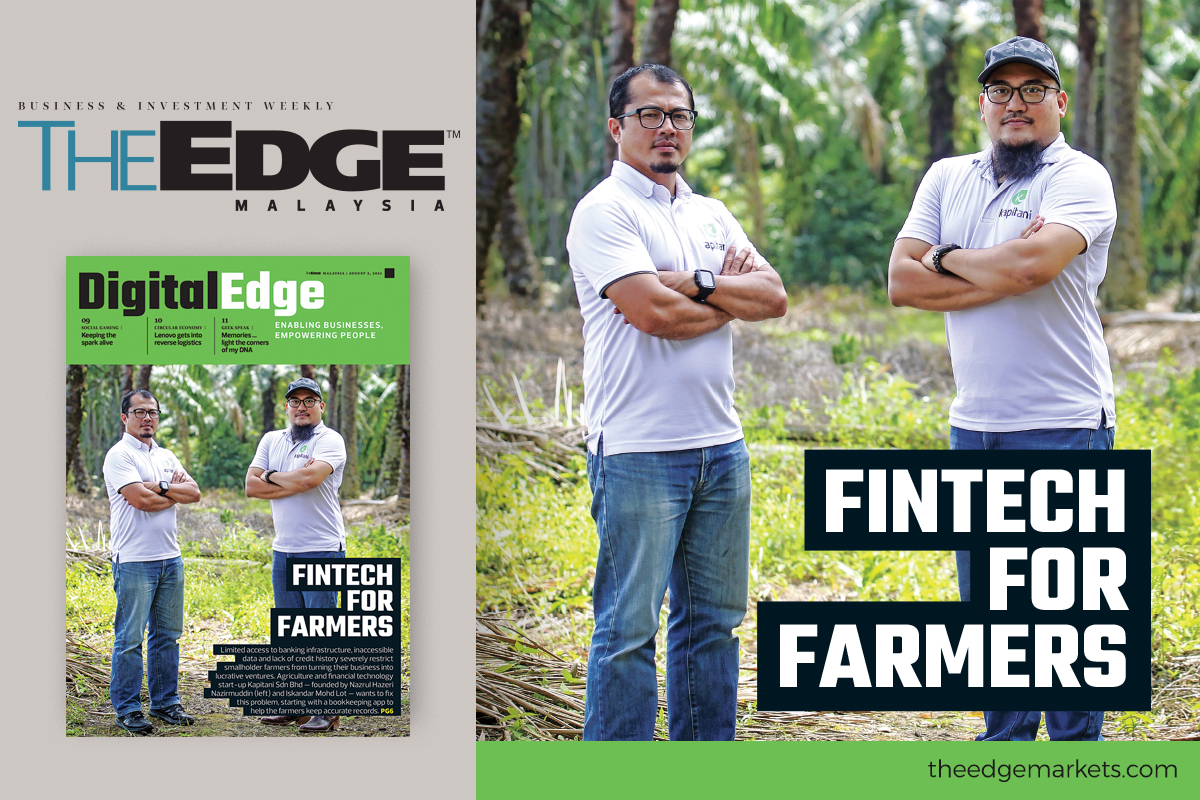 KUALA LUMPUR (Aug 2): Only 8% of Malaysia's arable land is used for local food production as small farms seem to make little economic sense though agriculture was the third highest contributor to the country's gross domestic product in 2019, to the tune of RM101.56 billion.
Why isn't more land used for farming, considering the clearly burgeoning demand as well as the need for food security? It's simple. Small farmers in Malaysia (most of whom are classified as B40 or the bottom 40% income group) are lacking in terms of productivity and efficiency as they grapple with structural issues such as lack of access to technology, innovation, financial support and opportunities.
One of their main problems is imperfectly kept records and dependence on guesswork rather than hard data. 
Agri-fintech startup Kapitani Sdn Bhd — a portmanteau of Kapital (capital) and Petani (farmer) — wants to change all that. With an app that allows farmers to record income and expenses through their mobile phones, it practically automates bookkeeping so farmers can achieve and more importantly, prove creditworthiness, and in turn gain access to funding for technology solutions. 
But the app, which is being tested on a group of 100 farmers, is only the first in a series of ambitious plans to bring up these farmers and get them connected to both modern technology as well as avenues of financing. 
Kapitani is also working out the necessary approvals to connect farmers with potential lenders via peer-to-peer financing platforms and establish databases to help farmers make informed decisions using data instead of relying on hunches.
Read all about it in the latest issue of DigitalEdge, out with the Aug 2 issue of The Edge Malaysia weekly.
Save by subscribing to us for your print and/or digital copy.
P/S: The Edge is also available on Apple's App Store and Android's Google Play.