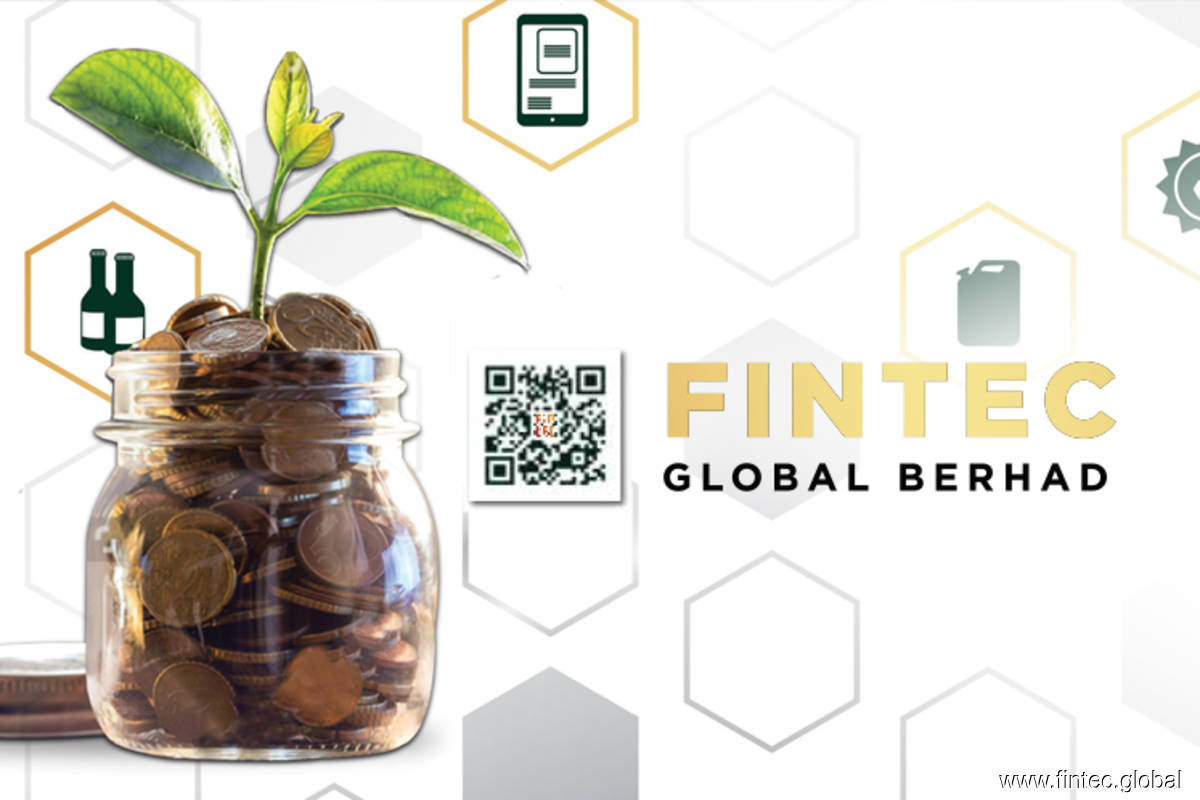 KUALA LUMPUR (Dec 21): Fintec Global Bhd pocketed RM26.74 million cash by selling 768.15 million units of Focus Dynamics Group Bhd's warrants D on the open market.
In a filing with Bursa Malaysia, Fintec Global said the zero cost of Focus Dynamics warrant-D arose from its earlier subscription of Focus' irredeemable convertible preference shares that came with free detachable warrants D.
"The disposal is part of Fintec Global's overall decision to recoup back its investment in Focus Dynamics by disposing the warrants at a profit and to channel the proceeds towards investments that can create synergies within Fintec Global's group of investees companies," said the company.
With some calculations done on the back of an envelope, the derivatives were deemed to have been sold at an average price of 3.48 sen per unit.
The warrants, which carry an exercise price of 80 sen, were held by Fintec Global's wholly owned unit Asiabio Capital Sdn Bhd. The divestment took place between Dec 14 and 18 — less than two weeks after the warrants were listed on Dec 3.
None of the directors and/or major shareholders and/or any person connected to Fintec Global's directors and/or major shareholders have any interest, either directly or indirectly, in the disposal.
Focus Dynamics is one penny stock whose market capitalisation has exceeded RM1 billion mark thanks to the strong share price rally. It climbed to a high of 84.5 sen in early November. Year to date, its share price has shot up 393% from 13 sen as at end-2019. The stock closed at 64 sen today.
Focus Dynamics' annual report shows that Fintec Global's Asiabio Capital is the company's largest shareholder with a 25.05% stake.
Through Asiabio, Fintec Global holds stakes in a list of public listed companies, including AT Systematization Bhd (10.39%), Saudee Group Bhd 19.59%, Vsolar Group Bhd (9.46%), and Komarkcorp Bhd (19.88%).
Fintec Global reported a 905% year-on-year surge in net profit for its second quarter of financial year 2021 (2QFY21) ended Sept 30, 2020 to RM720.5 million against RM71.7 million in the previous corresponding quarter.
It recorded RM714.2 million in "fair value gain on investment securities", which is equivalent to almost all of its quarterly profit. The fair value gain was nearly 10 times more than RM73.6 million, the amount it recorded a year ago in 2QFY20.
On its balance sheet as at Sept 30, 2020, Fintec Global's investment securities ballooned to RM1.23 billion from RM358.1 million six months ago as at March 31.
Fintec Global fell half a sen or 5% to settle at 9.5 sen today, with some 9.88 million shares done.