This article first appeared in Personal Wealth, The Edge Malaysia Weekly, on July 20, 2020 - July 26, 2020.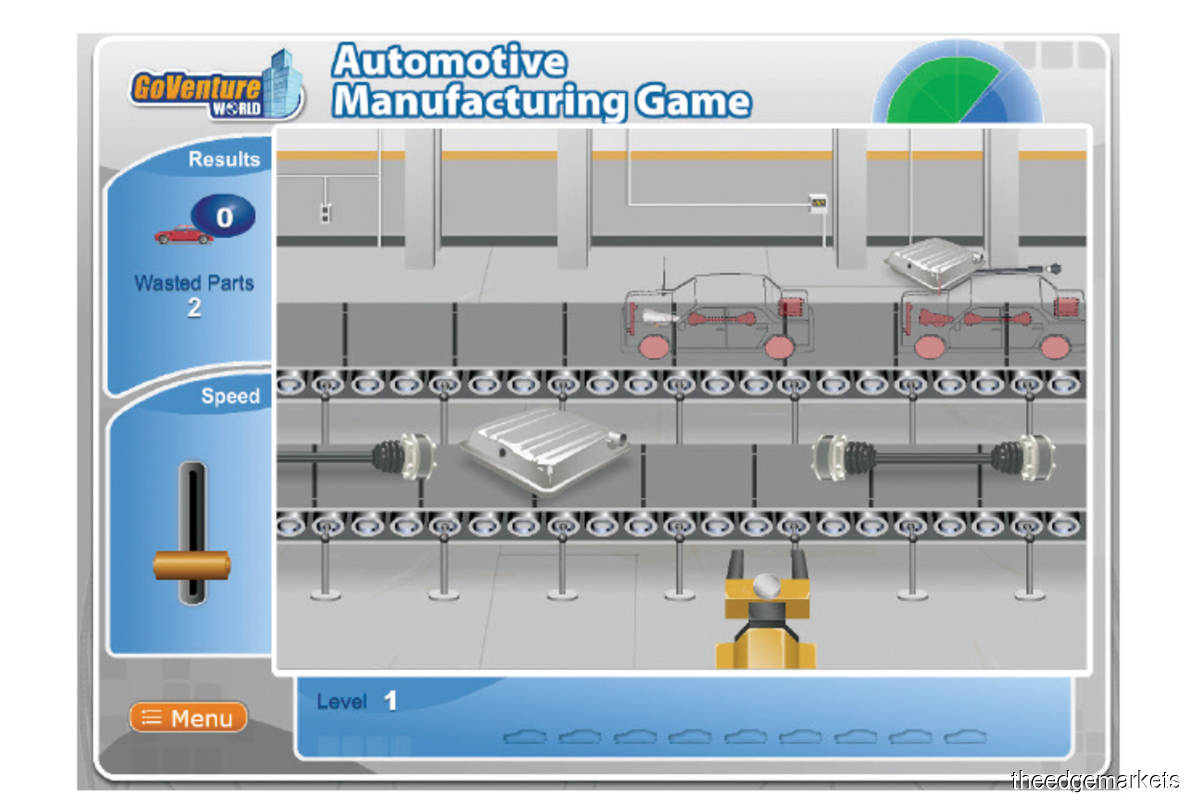 Have you ever dreamt of starting your own business, but found the idea of becoming an entrepreneur daunting? Know that you are not alone.
This fear mainly stems from a lack of intuitive know-how that comes from years of experience. That is why MediaSpark's GoVenture World — a business management and entrepreneur training game — is a good place to start.
GoVenture World is a web-based business game where players run virtual businesses while competing and collaborating with others around the world. Players are tasked to set up and run their own start-ups and strive to make their endeavour a successful one in a simulated global economy.
They will also learn how to manage the finances of their company. As their financial assets grow, they can use these to start new businesses or build a personal investment portfolio by buying stocks and bonds.
GoVenture World is a story-driven, massive multiplayer online role-playing game (MMORPG), which brings together a widespread audience in its simulated world and interacts with a large number of other players. In the process of building a business, the game offers players the experience of running a real business, including supply and demand, investments, legal issues, shipping and real-world employment skills.
According to the gameplay summary, game time advances about 12 times faster than in the real world. So, one year in GoVenture World takes one month to play in the real world and one day in the game is two hours in real life.
From the get-go, players can choose to be a manufacturer or a retailer. But as one progresses, there are options to start other types of businesses. Manufacturing businesses create products and sell them to retail businesses. Retail businesses purchase products from manufacturers and sell them to simulated consumers.
The game comes built with a map of countries and economies that replicate the real world. Players decide on their business location based on market demographics, income tax and duties. They can even lobby governments to push for the changes they want.
As their business develops, they can start making connections with the businesses of other players and even apply for facilities offered by investment banks to help them raise money by issuing loans, underwriting stocks or even facilitating an initial public offering.
There is a combination of in-game challenges and bite-size courses to hone your business acumen. Your success is determined by the profits made, equity built, business experience points gained and reputation earned.
While it may sound complex, the game is designed for almost every demographic, including teenagers and adults, gamers and non-gamers alike. Players are encouraged to go through the tutorial provided before starting the game.
"A vast number of people worldwide are interested in entrepreneurship, business and financial literacy. Few will have the opportunity to run their own businesses and, as a result, never gain the potentially life-shaping wisdom that comes from doing so," say the makers of the game.
"Many people would like to play an epic MMORPG, but cannot invest the time needed to keep up. GoVenture World offers an alternative. Moreover, it represents a significant innovation in how learning is delivered."
The beta version of the game is free and can be accessed at goventureworld.com