This article first appeared in Digital Edge, The Edge Malaysia Weekly, on July 19, 2021 - July 25, 2021.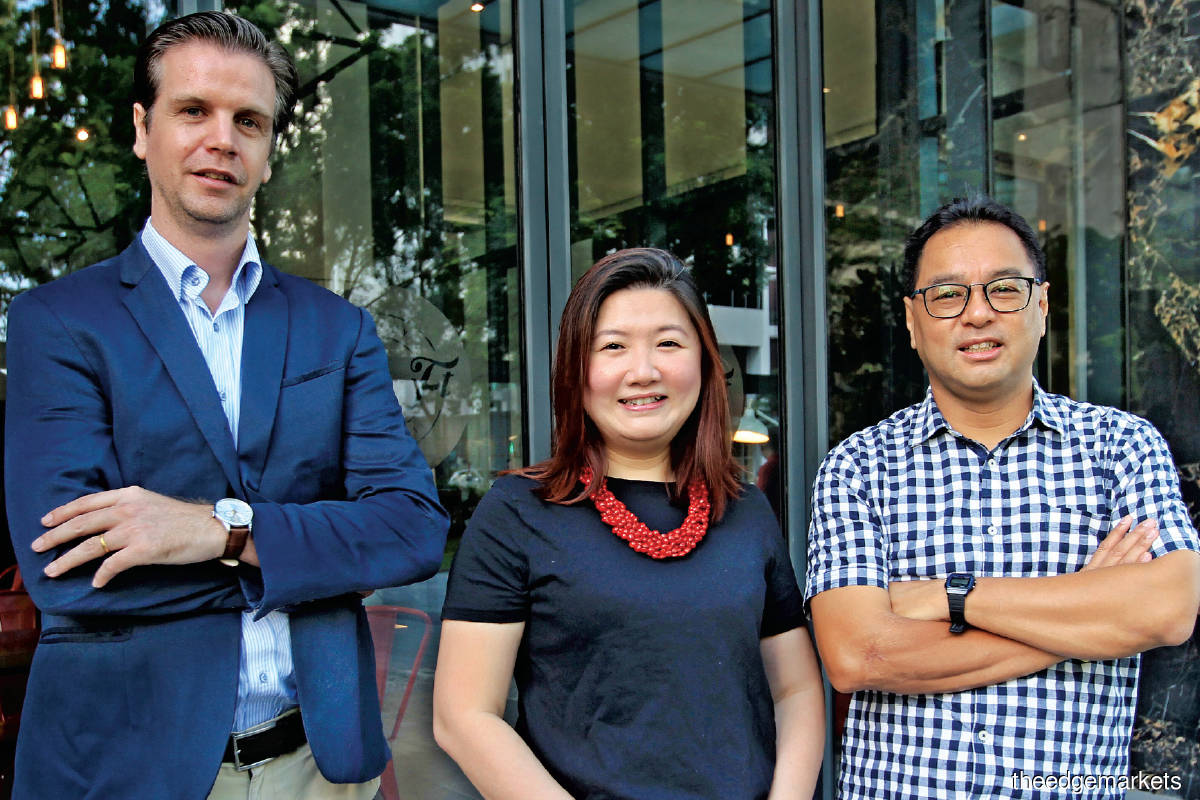 Malaysian start-ups should broaden their net in their search for funding. Instead of just looking at venture capital firms (VC), especially the regional ones, they could reach out to local angel and corporate investors.
Many would find that they have a ready market here. The interest among corporations, especially, has been increasing of late, as many want to invest in start-ups as part of their digital transformation. In fact, quite a few have been organising accelerator programmes and hackathons in a bid to identify start-ups with high potential.
Malaysian Business Angel Network (MBAN) council member Matt van Leeuwen likens the chase for investments from regional VCs to football players who move from their local clubs to the big clubs, and then get lost in the crowd.
"Oftentimes, when they go to these big clubs, their career gets destroyed because they are not noticed there. They don't make the progress they would have made had they stayed with their local club," says Van Leeuwen, who is chief innovation officer at Sunway Bhd.
"It's the same for start-ups that go to regional VCs prematurely because [they think] the VCs are 'sexy'. I believe there is enough funding for seed and series A start-ups in Malaysia. Stay here, prove your model and become strong enough before going to regional VCs."
By the time the start-ups are raising their series B funding, they will be noticed by regional VCs, which will approach them instead of the other way around, he adds.
MBAN is the official trade association and governing body for angel investors. Last year, it launched a corporate innovation membership programme, enabling corporations to become angel investors.
Angel investors typically fund early stage start-ups. Once start-ups reach series A, they can reach out to syndicated angel groups — where individual angel investors pool their funds — or corporations, which may have a larger war chest.
That is why MBAN has begun educating corporations on how to become angel investors. Currently, it has five corporate members, the first of which is Sunway. "This programme allows us to get access to more dealflow and gives us good networking opportunities with other industry leaders that are passionate about innovation," says Van Leeuwen.
Start-ups can benefit from corporate investments in a few ways, one of which is that corporations can provide mentorship as well as serve as a testbed for their business models.
In later stages, corporations can turn from investors into customers. "Some of the start-ups get corporations to become their strategic investors. They work together to bring value to both sides," says Peter Wee, MBAN council member and partner at NEXEA Angels Sdn Bhd, a VC and start-up accelerator.
This is also beneficial for the start-up during later fundraising rounds. Corporations with a reputable brand and wide presence can open many doors for start-ups.
"The network of your first round of investors will lead to the next round … once you reach a certain stage of growth, VCs will come to you, but they have to be referred through your network. Start-ups find investors not just for funding but also for where the investor can take them," says Melissa Foo Suyin, vice-president of MBAN.
Why would corporates invest in start-ups? 
It might seem more fitting for corporations to become customers rather than investors. But corporations that are on the path of digital transformation may see value in nurturing and working with start-ups along the way.
By taking a stake in start-ups, corporations can learn from them. "Corporations can learn how start-ups run an agile business, build solutions and pivot fast. They are not used to this because they are in a business model of execution," says Van Leeuwen.
"At the same time, start-ups need to learn how corporates do things and push for change in the ecosystem."
There are three ways corporations can invest in start-ups. The first is to invest directly from the balance sheet. But if it involves too much risk, especially for listed companies, corporations can set up their own venture capital arm. "That way, you can take minority stakes because you are looking at not just pure synergy but also financial returns," says Van Leeuwen.
For instance, Sun SEA Capital is the corporate VC arm of Sunway Group, while kipleX is the corporate venture fund of Green Packet Bhd.
The third way to invest, says Van Leeuwen, is to invest in a VC fund as a limited partner. "You can be exposed to a portfolio of start-ups run by a VC. You can get access to start-ups while getting financial returns."
Advice for start-ups and corporates
Raising funds from angel and corporate investors is similar to other forms of fundraising. The general advice is for start-ups to know their investors.
"If you approach Sunway, for instance, you must know its pain points and investment mandate," says Wee. Angel investors come from different backgrounds, so start-ups should identify what the angel investors are interested in.
Start-ups should also take note of accelerator programmes run by corporations and VCs, as well as the deployment of the government's Penjana Kapital funds. Penjana Kapital will match the funds brought in by VCs on a 1:1 basis. "The VCs are raising funds now and will start investing soon, so it's good to approach those fund managers now," says Van Leeuwen.
While it may be difficult to physically meet potential investors now, start-ups can be creative in their pitches, adds Xelia Tong, MBAN council member and managing partner at Scaleup Accelerator Sdn Bhd. This could mean creating short video pitches and touching base with investors via video calls.
Financial management is also key at this point. Start-up founders should ensure they have sufficient cash flow and know their numbers so they can make a convincing pitch.
"I think a lot of founders are busy thinking about growth but they're not exactly hands on in getting to know their numbers, like how much their revenue was last month or their burn rate. The ones who can immediately give you these numbers are more poised to succeed," says Tong.
Meanwhile, MBAN hopes to reach out to more corporates to become angel investors and teach them the right methods of doing so. This includes educating them on how to measure the return on investment in terms of value creation, since it may take many years for the start-up to grow.
"The board and management need to be enlightened, otherwise this relationship would be very hard to build," says Wee.
Some corporate investors want to take a majority stake in start-ups from the get-go, but that might not be the best solution, observes Tong. It could impact the start-up's subsequent fundraising rounds, sap the founder's motivation or dilute the start-up culture.
"The start-up founder might be put in a dilemma as well, since he or she didn't build the company to immediately sell it off. But the founder also knows that the corporation might have all the network possible for them to grow the business," says Tong.