This article first appeared in Personal Wealth, The Edge Malaysia Weekly, on October 29, 2018 - November 04, 2018.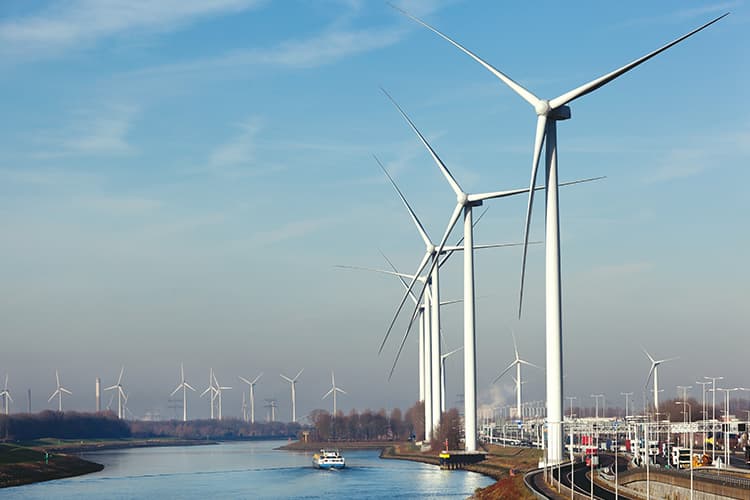 Central banks around the world are still in two minds on whether they should play a role in encouraging sustainable financing in the financial sector, says Dr Olaf Sleijpen, director of policy supervision at De Nederlandsche Bank (DNB).
For example, DNB — the Netherland's central bank — is of the view that it could play such a role. "The reasoning is pretty simple from our point of view. We should promote sustainable economic growth and this is not only measured by a low inflation environment and unemployment rate. It should go beyond that to include climate change, where the risks can be easily translated into balance-sheet risk. This risk is easy for all of us to understand," says Sleijpen.
For instance, a large portion of the Netherlands is below sea level. Climate change could cause sea levels to rise over the years and damage the country's economy and growth. "You can immediately see why sustainability is something we — the central bank and the financial sector — should think about," says Sleijpen.
He adds that there are other opportunities in the sustainable investing market that financial institutions could seize and develop. The central bank's role is to come out with guidance to help the financial sector act upon these opportunities.
Sleijpen, who was one of the panellists at the Global Islamic Finance Forum (GIFF) 2018, says central banks in the EU have come together to share their experiences and knowledge to encourage the idea of and regulate sustainable investing. "We set up a network with the central banks of France and the UK last year. We started with eight members and now, it is 15. We expect it to grow further. This idea may have been a little exotic 5 to 10 years ago. However, this has completely changed [today]."
He was speaking at a session on "Integrating sustainability and responsible financing into the financial sector".
But not all central banks are involved in promoting and encouraging sustainable investing, says Sleijpen. For example, the US Federal Reserve sees it as a political issue that does not fall under its mandate.
"When I talked to our peers in the Fed, they said they were managing monetary policy and promoting financial stability [and that their mandate does not include environmental issues such as climate change]. They see this as a political issue," he says.
"Central banks in Asia are also lagging behind due to other reasons. On the other hand, we view it as part of our broader mandate to promote sustainability that could also improve the welfare of the people."
In December last year, DNB president Klaas Knot spoke about the debate on whether central banks and regulators should use their monetary and macro-prudential policy tools to facilitate green and sustainable financing. There were also discussions on whether climate goals should be taken into account when implementing quantitative easing measures and if capital requirements should be used to stimulate green investments.
Knot said central banks in general have been cautious about taking these actions as they want to remain independent and have a clear and limited mandate that they can be held accountable for. However, the Dutch central bank sees limiting global warming as a big challenge ahead and believes there are potential disastrous consequences if central banks do not act sufficiently to meet this challenge. "Therefore, we think it is important to ask ourselves whether central banks and financial supervisors should play a more active role in facilitating green finance," he added.
The world is still far removed from reaching the objectives of the Paris Agreement. This indicates that more green and sustainable investments are needed, said Knot.  
PE industry picks up on sustainability theme
Meanwhile, the sustainability theme has caught on in the private equity (PE) industry, says Ashish Shastry, partner and head of Southeast Asia at Kohlberg Kravis Roberts & Co (KKR). He was also a panellist at GIFF 2018.
Shastry says the firm has poured about US$5 billion, or 2.61% of its assets under management, into sustainable investing. "We yielded good results from these investments. The returns are as good as, if not better than, the rest of our investment portfolio. That is how we realised that it can be a strategy by itself."
KKR is a global investment firm with US$191.3 billion under management as at June 30, according to its official website.
Shastry says the firm made sustainable investing decisions based on the UN's Sustainable Development Goals — a blueprint that is aimed pushing for a more sustainable future for all. "We picked one of the goals we were interested in and focused on it. That was how we invested in a company called Resource Environmental Solutions (RES)."
According to RES' website, the company offers ecological restoration solutions that help conserve land, enhance water quality and protect wildlife habitats. It has restored and preserved 290km of streams and planted more than 11 million trees since 2007.  
Shastry says the firm has partnered other non-profit organisations, including the Environmental Defense Fund and Business for Social Responsibility, to learn how businesses can incorporate best practices and operate sustainably.
He admits that there is a limit to how PE firms can contribute to sustainable investing due to their shorter-term investment views and holding period of five to seven years. However, the industry is experiencing a mindset change and the holding period of some of these firms could be stretched longer, he says.
"For instance, our firm's average holding period is 7½ years. Our longest holding is more than 10 years. Yes, sustainable investing was not part of the PE landscape about 20 years ago, when I started my career in the industry. But in the past 10 years, we have had a mindset change. We do not only care about profits but also the process and results," says Shastry.