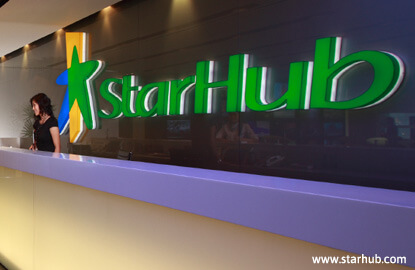 SINGAPORE (Nov 21): DBS Group Research is maintaining its "fully valued" rating on M1 and StarHub at target prices of S$1.97 and S$2.80 respectively – while affirming that either MyRepublic or TPG Telecom will be emerging as Singapore's fourth telco.
In a note last Thursday, analyst Sachin Mittal recaps how the two telco hopefuls have been pre-qualified by the regulator, Info-comm Media Development Authority (IMDA), to bid for the New Entrant Spectrum Auction (NESA).
"Since the regulator has performed a financial and technical scrutiny of their business plans, we are likely to see competitive bidding for the spectrum that is planned to take place in the first quarter of 2017," says Mittal.
The analyst sees the new entrant securing about 7% of market revenue share by 2022 from the time it enters in late 2018, based on the trend DBS has observed in Malaysia after U-Mobile entered the telco sector in Sept 2007.
However, he thinks TPG could be more "destructive" than MyRepublic due to its "much larger and stronger balance sheet", implying some downside risk to DBS's earnings estimates for M1 and StarHub.
While Mittal projects StarHub's mobile revenues and earnings to decrease by 15% and its 16% respectively in 2022 versus 2015, he also calculates that M1's mobile revenues and earnings will also fall 24% and 31% on the same basis.
As at 11:30am, shares of M1 and StarHub are trading 0.8% and 3.45% lower at S$1.92 and S$2.80 respectively.