This article first appeared in The Edge Malaysia Weekly, on November 4, 2019 - November 10, 2019.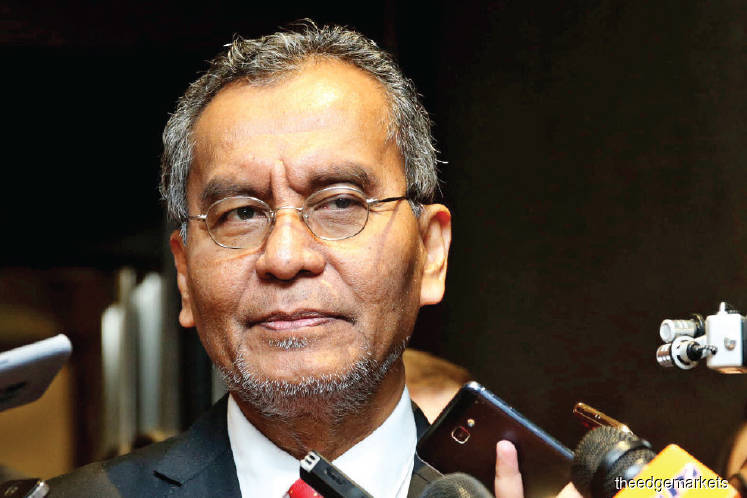 Dzulkefly has said that Pharmaniaga's concession will be extended until a replacement mechanism is in place. Photo by Sam Fong/The Edge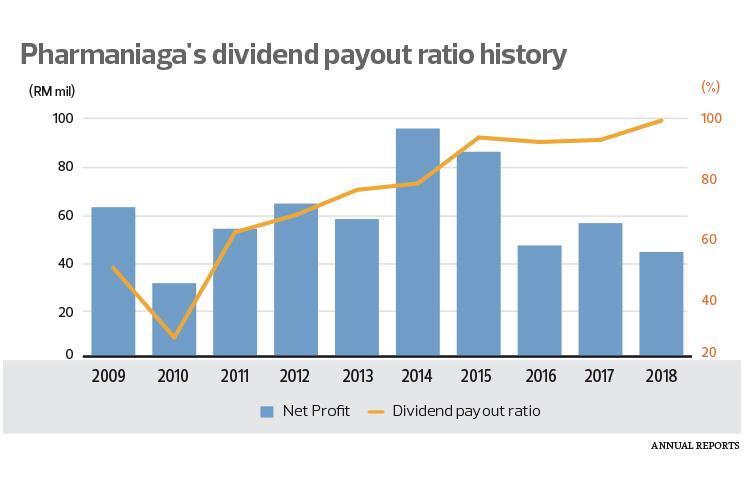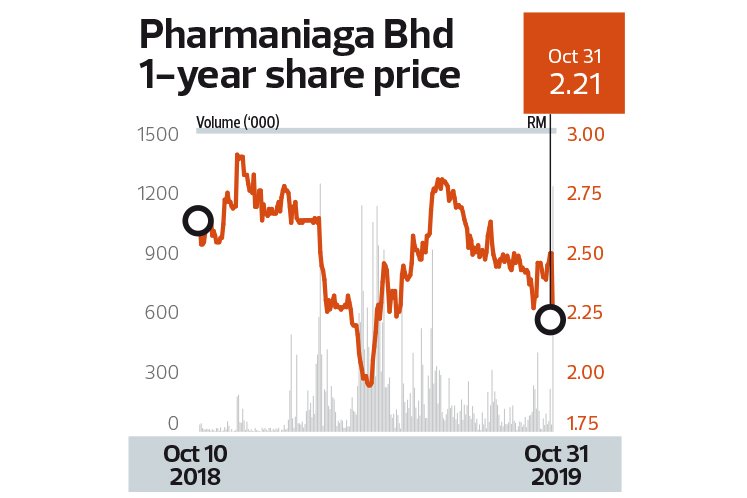 Click / Tap image to enlarge

AS its concession nears expiry, Pharmaniaga Bhd has received a temporary lifeline from the government. But even that may be a prelude to a high-stakes fight for survival for the company.
The spotlight is now on whether it can defend what constitutes the bulk of its business activity once the lifeline is gone.
On Oct 31, Health Minister Datuk Seri Dr Dzulkefly Ahmad confirmed that Pharmaniaga's concession to manage the logistics and distribution of supplies to government hospitals will not be renewed upon its expiry on Nov 30.
However, he added that the contract will be extended until a replacement mechanism is in place. The minister hopes to have an open tender mechanism ready to replace the existing arrangement by the first quarter of 2020, pending a Cabinet decision.
"[This is] because we don't want to experience any disruption in the supply chain. So we may give an appropriate length of time. Their services will still be used until the decision from the Cabinet on the mechanism to manage the open tender," he said.
Pharmaniaga has signalled that it is preparing to compete for the business. It stated on the same day that it is confident of its capabilities to continue providing its services and that it is "business as usual" pending the Cabinet's decision.
"As the government believes in meritocracy, the company is confident that its performance will be the key factor to continue its services either through extension of concession or open tender contract," Pharmaniaga said.
The health minister's remarks sent the stock plunging by 32 sen or 12.8% to RM2.18 — its lowest point in six months — reducing Pharmaniaga's market capitalisation to RM577.32 million.
The stakes are high for Pharmaniaga as it wades into uncharted waters with regard to open tender. The concession, housed under its logistics and distribution division, contributes most of its revenue and a sizeable chunk of its annual profits.
In other words, losing the logistics and supplies distribution business would put a significant dent on both its top line and bottom line.
At the time of writing, Pharmaniaga had yet to respond to emailed queries. An official referred The Edge to the statement.
In the financial year ended Dec 31, 2018 (FY2018), the division's revenue was RM1.7 billion (+6.2% y-o-y) — equivalent to 70.83% of total group revenue of RM2.4 billion.
The division's profit was RM12 million (FY2017: RM4 million), equivalent to 28.24% of Pharmaniaga's RM42.5 million net profit.
In the six-month period up to June 30 (1HFY2019), Pharmaniaga reported RM28.9 million in net profit (+25.8% y-o-y) from RM1.39 billion in revenue (+15.6% y-o-y).
It attributed the improvement to better performance from its non-concession businesses, which helped offset higher operating costs.
Its manufacturing segment, however, posted a lower profit due to reduced contribution from the concession business.
Will Pharmaniaga be competitive enough to defend its business when the open tender system is implemented?
While details remain fluid on the proposed mechanism, what is clear is that its years of operating without competition because of its concession may have adversely affected Pharmaniaga's efficiency.
For perspective, its net income margin on a trailing 12-month basis up to June 30, 2019, was razor thin at 1.88%, according to Bloomberg data. As a yardstick, the net income margins for four other pharmaceutical companies surveyed by The Edge was more than 8%.
Similarly, Pharmaniaga's operating margin over the past four quarters stood at 4.31%, about half that of its closest peer among the other four.
Shareholders will now have to come to terms with the company's business model, which had remained mostly dependent on the concession.
On the flip side of the coin, a more efficient operator may yield cost savings for the public healthcare system.
Apart from the concession, Pharmaniaga's other businesses are manufacturing and its listed Indonesian subsidiaries PT Millennium Pharmacon International Tbk, which is in logistics and distribution, and PT Errita Pharma, a pharmaceutical manufacturing plant.
In FY2018, Pharmaniaga's manufacturing segment reported a revenue of RM329.18 million. However, about 98% of that turnover is inter-segment revenue, according to unaudited figures, leaving RM4.27 million in external revenue recognised. The segment contributed RM61 million profit in FY2018, according to its annual report.
Meantime, its Indonesian operations contributed RM694.67 million in revenue in FY2018, and about RM15.8 million in profit.
Pharmaniaga is 56.09%-owned by Boustead Holdings Bhd, which is the flagship listed vehicle of Lembaga Tabung Angkatan Tentera or LTAT. LTAT holds another 11.23% directly in Pharmaniaga.
In 2011, LTAT, via Boustead Holdings, had bought a majority stake in Pharmaniaga from UEM Group Bhd, a Khazanah Nasional subsidiary. Since then, Pharmaniaga had visibly increased its dividend payout ratio despite fluctuations in its annual net profit.
The temporary extension had been increasingly expected by the market given that there had been no clear indication of an alternative logistics solution after Nov 30.
Industry insiders say any such alternative will take time. For example, manufacturers may require up to 12 months to plan should they be required to make their own logistics arrangements as some medication may require temperature-controlled transport, among other requirements.
The temporary extension also mirrors what the government did with another long-running concession — Spanco Sdn Bhd's 25-year concession to supply vehicles to the federal government.
Spanco's concession ended in December 2018, but was extended by 12 months as the government needed time to call for bidders for a new contract. Press reports say the field includes the likes of DRB-Hicom Bhd, Sime Darby Bhd and Naza Group, apart from Spanco itself.