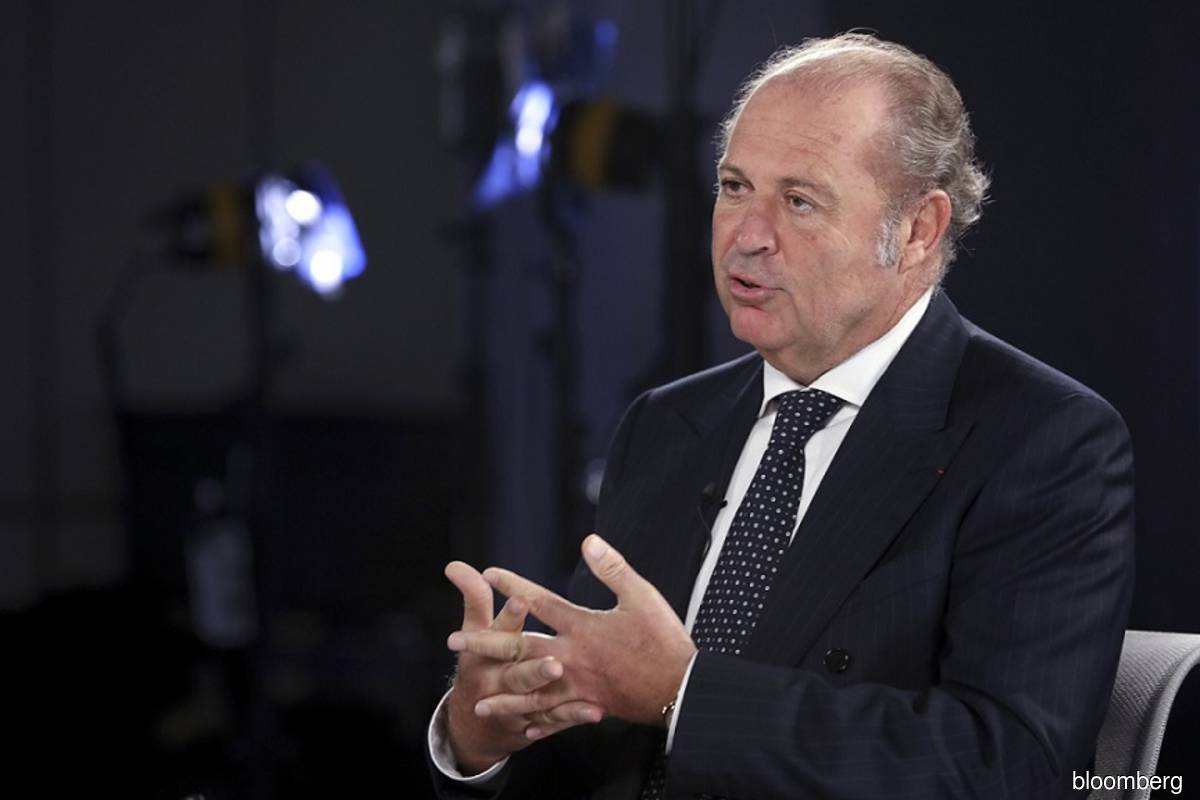 (Sept 15): Italian insurer Assicurazioni Generali SpA said the majority of its board favours a new term for Chief Executive Officer Philippe Donnet, as the battle among top investors to tightening grips on the insurer is escalating.
The company's non-executive directors in a meeting Tuesday took note of Donnet's availability for a third term, and most of them favour his inclusion on the list for the next board of directors, according to a statement. 
The meeting came after two of the leading investors at Italy's biggest insurer escalated their battle with management over replacing the CEO and loosening the influence of Mediobanca SpA, Generali's main shareholder. Construction magnate Francesco Gaetano Caltagirone and Luxottica founder Leonardo Del Vecchio, who together own about 11% of Generali, last week reached an accord to work toward "a more profitable and effective management" of the insurer, marking their first formal step after having long grumbled over the investment bank's control and management of Generali. 
Eight out of 12 directors voted the plan to back Donnet, people with knowledge of the matter said, asking not to be named because the process is not public. The announcement confirmed an earlier report by Bloomberg News. 
If Donnet does win the board's support, "it's likely that an alternative list will be presented by Del Vecchio and Caltagirone," Enrico Esposti, an analyst at Banca Akros, wrote in a note. "Institutional investors, who have a 40% stake in Generali's capital, are likely to be crucial to appoint the new board in 2022."
Symbolic Move
Caltagirone and Del Vecchio  complained that the storied insurer lost ground under Mediobanca's watch lagging behind its European main peers in the last fifteen years, people close to the tycoons said. The theory is rejected by Generali's current management and investors backing it. People close to them argued that in last 5 years Generali's total shareholder return was above main competitors.
Caltagirone, who also serves as Generali's vice chairman, declined to vote to approve the company's 2020 results, a symbolic move underscoring his disagreements with some of the insurer's executives and their backers.
The 86-year-old Del Vecchio last year won European Central Bank approval to double his stake in Mediobanca to as much as 20%. He's criticized Mediobanca's management for being too passive in seeking growth opportunities and for being overly dependent on Generali's profit. 
Del Vecchio sees the possibility to expand Generali into a top European player with strong Italian roots, people familiar with the matter told Bloomberg last year., adding that the pair complained that the storied insurer lost ground under Mediobanca's watch.
The battle over Generali has also had a ripple effect at Mediobanca, whose CEO Alberto Nagel backs Donnet. Caltagirone and Del Vecchio have upped the ante by boosting their holdings in Mediobanca, Italy's biggest listed investment bank. Generali's board is due to meet Sept 27 to discuss presenting a list of directors to be voted on by shareholders next year. Its majority will back Donnet for "the work undertaken and the results achieved," the insurer said. 
As CEO, Donnet has cut costs, focused on digitalization and expanded into more lucrative product areas, while cementing Generali's presence in its home market by taking over smaller rival Societa Cattolica di Assicurazioni. The company has also agreed to buy AXA SA's insurance operations in Malaysia.