This article first appeared in The Edge Malaysia Weekly, on June 4, 2018 - June 10, 2018.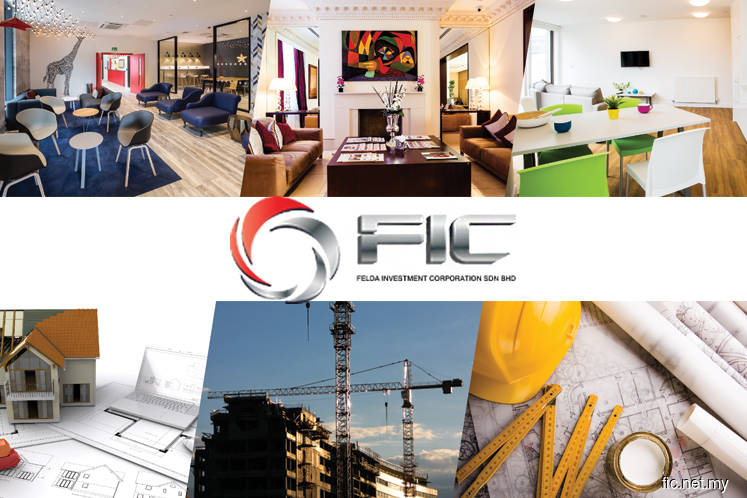 FELDA Investment Corp Sdn Bhd (FIC) has put its four-star Merdeka Palace Hotel and Suites in Kuching, Sarawak, up for sale. However, it is likely to make a loss on the controversial investment, industry experts say.
To recap, Merdeka Palace made the headlines last year when it came to light that FIC had overpaid for the asset in 2014. The Malaysian Anti-Corruption Commission, which was investigating FIC's investment in a London property, discovered from seized documents that the company had paid an inflated price for a hospitality asset in Kuching.
Two weeks ago, FIC started inviting bids for Merdeka Palace, which is located in Jalan Tun Abang Haji Openg and Jalan McDougall, opposite Padang Merdeka.
According to a real estate agent, the RM160 million FIC paid for Merdeka Palace is as high as the price of a four-star hotel in Kuala Lumpur, which means it may have to sell at a loss.
The Edge understands that FIC has not set a minimum price for the asset.
"The money is never going back to FIC," says the real estate agent when asked about the likelihood of the company recovering its investment in the asset.
"Paying RM160 million for a 213-room hotel works out to RM751,173 per room. By comparison, Aloft Kuala Lumpur Sentral was sold for RM870,000 per room while the 540-room DoubleTree by Hilton Hotel near KLCC was sold for RM718,518 per room. You can't get these prices in Sarawak. Kuching is not a tourism hub."
It was widely reported that the more accurate value of the asset was around RM110 million or RM516,000 per room, which means FIC overpaid RM50 million for it. However, another real estate agent contacted by The Edge feels that even the lower price is too expensive for Kuching.
A real estate agent who specialises in the hospitality segment opines that Merdeka Palace has potential to improve. "For a decently run hotel in Kuching, the average price per room would be between RM400,000 and RM500,000. Merkeda Palace was poorly managed previously and in need of a lot of investment to make it more competitive. Overall, it is an attractive asset as it offers a great turnaround opportunity. The new professional team seems capable of making the hotel a success. So, if given time, I think the hotel will do well."
Merdeka Palace was purchased from Gegasan Abadi Properties Sdn Bhd. Filings with the Companies Commission of Malaysia (SSM) show that the shareholders of Gegasan Abadi are British Virgin Islands-registered Jang Assets Networking Group Ltd (54.79%), Bahagia Kenyalang Holdings (M) Sdn Bhd (39.73%), Ibz Corp Sdn Bhd (2.33%), Bahagia Kenyalang Holdings Sdn Bhd (1.37%), Bijak Abadi Sdn Bhd (0.96%) and Jang Capital Corp Sdn Bhd (0.82%).
The directors of Gegasan Abadi are Norhaslinda Jonny, Abg Abdillah Izzarim Abh Ab Rahman Zohari, Ikhwan Zaidel, Helen Strathern Zaidel, Kushairi Zaidel, Jaidi Abd Sani, Junaidi Masri and Nor Diana Marzuki. Ibrahim Baki and Tan Sri Abang Khalid Amar Abang Marzuki are alternate directors.
A further look at individual companies with a stake in Gegasan Abadi unearths Norhaslinda, Ikhwan Zaidel, Ibrahim Baki, Nor Diana, Abang Khalid and Mohammad Hatta Sukarni as their shareholders.
Based on the last financials available on SSM, Gegasan Abadi posted a net profit of RM1.45 million on revenue of RM13.93 million in its financial year ended Dec 31, 2013. Accumulated losses stood at RM29.88 million and total liabilities at RM7.83 million. The hotel changed hands in 2014.
Meanwhile, the tender document sighted by The Edge reveals that Savills (M) Sdn Bhd has been hired as the exclusive adviser for the asset, which has 834 years remaining on its lease.
The 21-storey hotel has a total gross floor area of 42,514.56 sq m or 457,623 sq ft and its facilities include a restaurant, café, retail shop, pub and wine section, whisky and cigars section, swimming pool, function rooms and banquet halls.
The land is registered under FIC, which, in turn, is owned by the Federal Land Development Authority. FIC's wholly-owned subsidiary, FIC Kuching Property Sdn Bhd, has been granted the business licence to operate the hotel. In its financial year ended Dec 31, 2015, FIC Kuching recorded a net loss of RM221,835 on revenue of RM5.85 million.
The closing date for the tender is July 18.
Save by subscribing to us for your print and/or digital copy.
P/S: The Edge is also available on Apple's AppStore and Androids' Google Play.