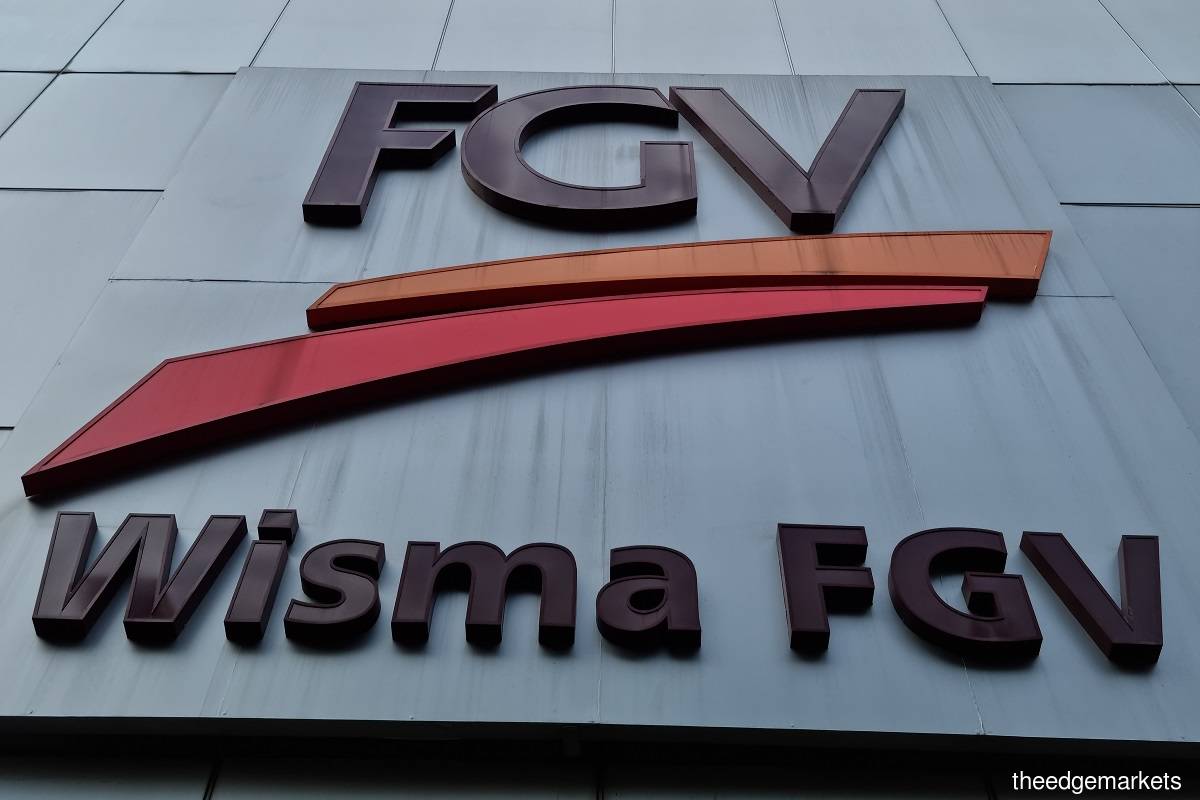 KUALA LUMPUR (Aug 8): FGV Holdings Bhd has formed a joint-venture company (JV) to develop an integrated dairy farm business in Chuping, Perlis, a filing with Bursa Malaysia showed on Saturday (Aug 6).
The plantation giant said its wholly-owned subsidiary FGV Integrated Farming Holdings Sdn Bhd had entered into a conditional shareholders agreement with Qatar-incorporated Baladna for Trading and Investment W.L.L, and Touch Group Holdings Sdn Bhd.
According to FGV, Baladna's principal activities are trading feed, investment and management of agricultural projects and investments outside Qatar.
Touch Group, on the other hand, is involved in various business activities, including consulting services, property management, agriculture and farming, security services and hospitality management, construction, tourism, food and beverages, security, and information and communications technology. 
"The business of the JV is to operate an integrated milking cow farm, a fresh milk processing plant, along with additional activities relating to the operation of dairy-related product processing facilities, and the sale, marketing and distribution of dairy-related products, the provision of advisory services for dairy farm businesses and other dairy food downstream-related matters, on an identified land in Chuping Agro Valley, Perlis comprising up to 3,259 hectares," it said.
Meanwhile, FGV said it intends to expand its revenue stream through the proposed JV.
"The project is expected to be commercially operational by 2025, with an aim to produce 100 million litres of fresh milk per annum within the first three years, and is expected to reach 300 million litres of fresh milk in 10 years.
"As an organisation which is already involved in the food industry, the FGV group's latest venture into the integrated dairy farming business strongly positions it in a growing milk and dairy industry, thus strengthening the presence of FGV in the food industry.
"With an aim to strengthen the National Food Security Agenda, the proposed JV is also aligned with the long-term plan of FGV to position FCAV (Chuping Agro Valley) as one of the leading agro-valley hubs in Malaysia, under the supervision of the Northern Corridor Implementation Authority, to deliver sustainable value for its stakeholders, a better living local community, and addressing food security concerns of the country," the plantation group said. 
On funding, FGV said that it intends to finance the subscription to shares in the JV through external funding by way of cash and other than cash by the transfer of the main site to the JV.
The project is expected to be commercially operational by 2025. 
Separately, trading of FGV shares was suspended for one hour on Monday, from 9am to 10am.
At the time of writing on Monday, shares in FGV were unchanged at RM1.51, giving it a market capitalisation of RM5.51 billion.
Read also:
FGV ventures into 'ayam kampung' feed production
FGV to supply 10,000 'ayam kampung' a week under Ladang'57 brand to AEON Big by year-end