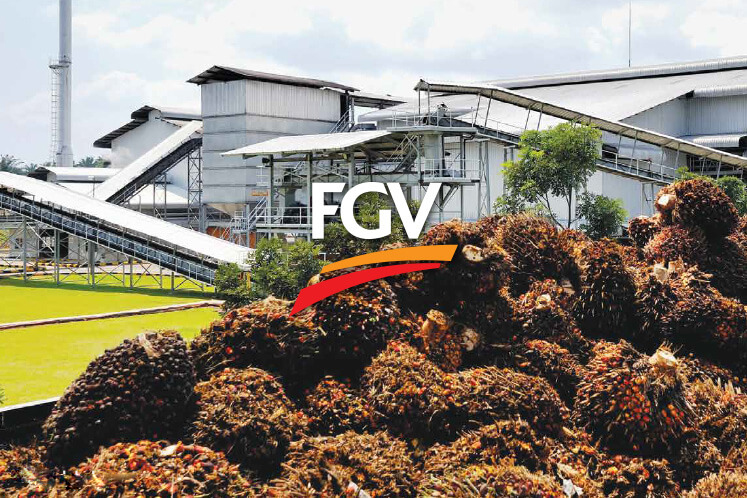 KUALA LUMPUR (Jan 14): FGV Holdings Bhd has identified several non-core businesses and assets worth RM350 million for disposal, said its chairman Datuk Wira Azhar Abdul Hamid.
In a letter to shareholders filed with Bursa Malaysia today, Azhar said FGV has also identified several areas for the development of strategic alliances or partnerships to capitalise on its strengths and plug capacity gaps where there are any.
However, he said detailed announcements will only be made at the appropriate time.
Azhar also acknowledged that FGV's operations are not effectively and efficiently managed, as evidenced by its persistent poor performance.
"Furthermore, there are operational leakages and inefficiencies in the system that run into millions of ringgit a year. This has contributed to our poor financial performance," he said.
As such, Azhar said operational processes are being improved under a transformation plan. These include improvements such as intensifying crop recovery, cost reduction in the estates, implementing mechanisation and enhancements of agricultural practices.
"FGV's fresh fruit bunches (FFB) yield for 2018 is forecast at 16.9 tonnes per hectare, whereas the industry average for Malaysia is 19 tonnes per hectare. In 2019, we expect to close this gap with yields at 19.4 tonnes per hectare.
"For 2018, we are forecasting average crude palm oil (CPO) production cost (ex-mill) at RM1,666 per tonne. In 2019, we are targeting average CPO production cost (ex-mill) at RM1,469 per tonne," he added.
Through its transformation plan, Azhar said FGV will correct its legacy issues and restore operational integrity.
"It is estimated that at an average CPO price of RM2,500 per tonne, FGV should be able to earn a profit before tax of RM1 billion a year. All shareholders, especially Federal Land Development Authority (Felda) will stand to benefit," said Azhar.
"Getting to this stage in our future will take a lot of hard work and dedication, to correct the sins of the past and restore our operations to optimal levels.
"One of the startling revelations over the last few months is the scale of the leakages and inefficiencies that have permeated almost the whole company.
"As a result of inefficient procurement processes for example, FGV may be losing millions of ringgit a year. Several initiatives are being implemented including a group-wide review of procurement policies and practices. We are also reviewing our capital structure and financing costs," he added.
Azhar said the group is also looking at rightsizing its manpower requirements.
"It is estimated that FGV will be able to save at least RM150 million in 2019 from plugging leaks," he said.