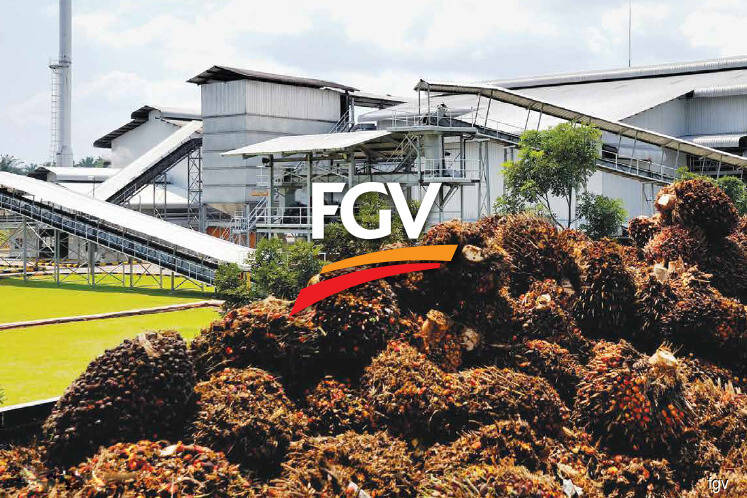 KUALA LUMPUR (Nov 28): FGV Holdings Bhd reported today a third quarter net loss of RM849.26 million versus a net profit of RM41.53 million a year earlier, on plantation losses and as the company registered asset impairment amounting to RM788 million.
In a statement to Bursa Malaysia today, FGV said group revenue fell to RM3.19 billion in the third quarter ended Sept 30, 2018 (3QFY18) from RM4.14 billion.
"For the quarter in review, the plantation sector incurred a loss of RM849.8 million, a steep decline from a profit of RM132.4 million in the previous corresponding quarter. The poorer performance is attributable to lower average crude palm oil (CPO) price realised, impairments of intangible assets of RM562 million and property, plant and equipment of RM124 million. The share of losses from JV companies was higher, amounting to RM60 million. These factors were compounded by weak margins in the R&D division and the lower sales volume of fertilizer.
"The average CPO price realised was RM2,224 per MT for the period under review, 16.5% lower than RM2,665 per MT in the previous corresponding quarter. FFB (fresh fruit bunch) production was 12.2% lower at 1.08 million MT, compared to 1.23 million MT in the previous corresponding quarter. The sector's oil extraction rate improved to 20.89% from 19.78%. Ex-mill cost in 3QFY18 increased to RM1,777 per MT, compared to RM1,541 per MT in 3QFY17," FGV said.
For 9MFY18, FGV said net loss stood at RM871.15 million versus a net profit of RM80.49 million a year earlier. The group said revenue was lower at RM10.23 billion compared to RM12.67 billion.
FGV chairman and interim chief executive officer Datuk Wira Azhar Abdul Hamid said in the statement that while the group anticipates that FY18 will close on a negative note, nascent signs of operational recovery are indications of a more positive future for the company.
"We are starting to see the early signs of turnaround and the teams are working very hard to rectify the situation," Azhar said.