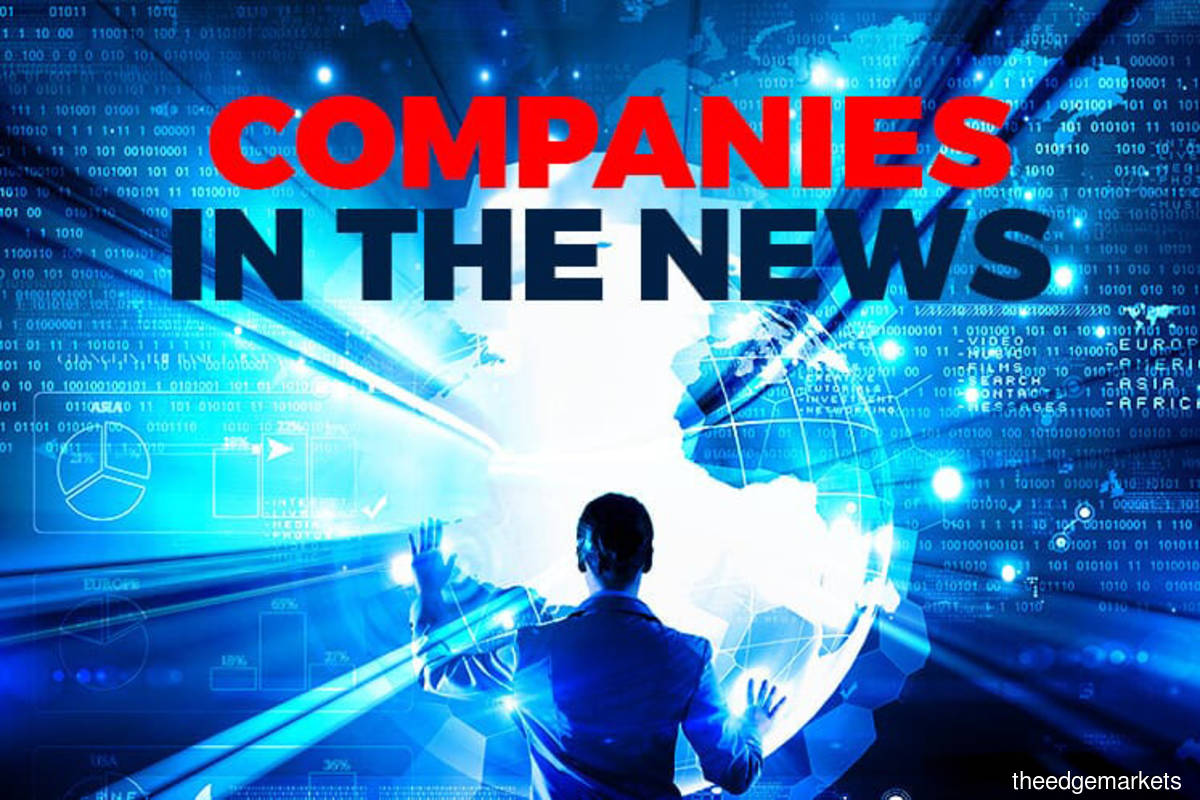 KUALA LUMPUR (March 15): Based on corporate announcements and news flow today, companies in focus on Tuesday (March 16) may include: FGV Holdings Bhd, Lay Hong Bhd, Comfort Gloves Bhd, Techfast Holdings Bhd, BCM Alliance Bhd, Cypark Resources Bhd, Xin Hwa Holdings Bhd, Axis REIT, Kelington Group Bhd and Malaysia Airports Holdings Bhd (MAHB).
The Federal Land Development Authority (Felda) has failed in its initial bid to take FGV Holdings Bhd private, having secured only 81% of shares in FGV upon the deadline of its mandatory general offer at 5pm today.
Felda and persons acting in concert needed to secure 90% in FGV in order to de-list the plantations group. Felda made the takeover offer at RM1.30 per share, valuing FGV at RM4.74 billion.
Lay Hong Bhd, which saw its Jeram 1 farm suspended due to the detection of Salmonella enteritidis (SE), said it can only quantify the revenue lost upon completion of the investigation by the Department of Veterinary Services.
The poultry group added that its other farms in Jeram have tested negative for SE. The Jeram farms are physically separate from one another, it said. Produce from Jeram 1, which will not be sold until the investigation is completed, is solely for export to Singapore.
Comfort Gloves Bhd's net profit in the fourth quarter ended Jan 31, 2021 rose 1,246% to a record RM137.87 million or 23.65 sen per share, from RM10.24 million or 1.78 sen per share a year earlier, underpinned by higher sales volume and average selling prices.
Quarter-on-quarter, Comfort Gloves' net profit rose 52.63% from RM90.33 million or 15.5 sen per share in the third quarter. The group declared an interim dividend of 1.5 sen per share and a special dividend of 3.5 sen per share.
For the full year, net profit leaped 766% to RM287.34 million from RM33.18 million in the previous year, while revenue rose 85% to RM946.45 million from RM510.74 million. The group plans to increase production capacity by 33% by the end of the current financial year.
Techfast Holdings Bhd has bagged a contract worth an estimated RM2.2 billion to supply a range of marine fuel oils over a three-year period to Singapore-based integrated marine fuel logistics provider Wise Marine Pte Ltd.
Under the agreement, Techfast via its unit, shall supply 10,000 to 30,000 tonnes of marine fuel oil per month, bringing the full-year total supply to up to 360,000 tonnes.
BCM Alliance Bhd will be supplying 10 million Covid-19 RTK Antigen test kits worth US$80 million (RM320 million) to Thailand over a one-year period.
The group said its wholly-owned unit BC Medical Sdn Bhd has inked an agreement to supply the test kits to MTPS Innotech (Thailand) Co Ltd, with the first batch comprising 1.5 million kits valued at US$12 million (RM48 million).
The remaining batches will be delivered in accordance with a schedule agreed by both parties, said BCM Alliance, adding that the group would also send 200 free kits to MTPS for clinical trial and registration.
Cypark Resources Bhd said it has entered into a cooperation agreement with the Johor government to participate in a waste-to-energy project in Batu Pahat.
The cooperation agreement documents were entered between Cypark and Permodalan Darul Ta'zim Sdn Bhd, a wholly-owned company of the Johor government, under a public-private partnership.
The tender for the project was issued by the Ministry of Housing and the Local Government. No details were given as to the plant's capacity or the targeted commission date.
Xin Hwa Holdings Bhd has entered into a deal to dispose two plots of land with warehousing facility in Pasir Gudang, Johor measuring 6.57ha to Axis REIT for RM75 million cash. It is Axis REIT's second acquisition in 2021.
Concurrently, Xin Hwa is also leasing back the lands from Axis REIT for a 10-year period, with an option to extend for another 5 years. The leaseback is at monthly gross rental of RM406,579 for the first three years, RM430,974 for the subsequent three years and RM456,832 for the remaining four years.
Kelington Group Bhd via wholly-owned subsidiary Kelington Engineering (Shanghai) Co Ltd (KESH) has secured a RM37.9 million contract to perform gas hook-up works for Ruili Integrated Circuit Co Ltd's memory chip wafer fabrication project in Hefei, which is the capital of China's Anhui province.
With this new award of contract, the latest order book of KESH is now at 94 million yuan (RM59.4 million), Kelington said.
Malaysia Airports Holdings Bhd (MAHB) saw 1.607 million passengers in February, down 22.59% month-on-month (m-o-m) from 2.076 million passengers in January. Year-on-year (y-o-y), the figure was down 81.9% from 8.876 million passengers in February 2020.
With regards to aircraft movement, MAHB saw the figure fall 23.41% m-o-m to 20,919 planes in February, from 27,314 in January. Y-o-y, the aircraft movements fell 75.5% from 85,215 in February 2020.