This article first appeared in The Edge Financial Daily, on March 1, 2019.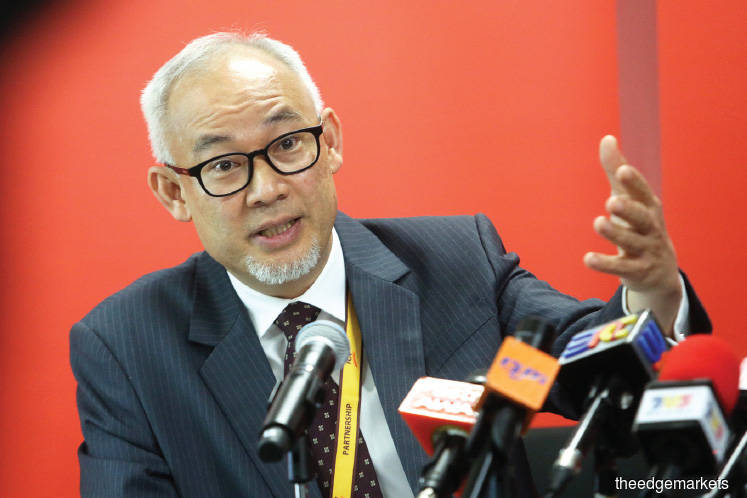 KUALA LUMPUR: FGV Holdings Bhd hopes to be able to settle its legacy issues within the first quarter (1Q) of this year, following the initiatives taken under its transformation programme which has seen the group undertaking huge impairments of previous underperforming investments as well as efforts to improve its operational efficiency.
Group chief executive officer Datuk Haris Fadzilah Hassan said the worst of FGV's impairments are over and that there will be no more major impairments of a similar scale to be made in the current financial year.
Since taking office about a month ago, he said there have been improvements in FGV's operations, although this was not reflected in the group's financial results due to the RM966 million in impairments made for the financial year ended Dec 31, 2018 (FY18).
He explained that the major portion of the RM966 million impairments made during the year stemmed from three companies — Asian Plantation Ltd, FGV Green Energy Sdn Bhd and Cambridge Nanosystems Ltd, which accounted for over RM700 million of the total impairment.
"The big impairments are over and we do not foresee there to be more impairments of this size, so our performance in 1QFY19 will probably be more reflective of the results we have achieved through our turnaround plans.
"We have been cleaning up our house and are looking at areas where we can do better. Hopefully, we will be free from the legacy issues that have been hounding us," he said.
The impairments made throughout the year posed a drag on the group's financial results for FY18, reporting RM1.08 billion in net loss, compared to a net profit of RM130.93 million in FY17.
Revenue for the year fell by 20% to RM13.47 billion from RM16.92 billion a year earlier.
Besides impairments, FGV was also hit by lower average crude palm oil (CPO) price of RM2,282 per tonne for the year. Looking ahead, it expects the price to average between RM2,000 and RM2,500 per tonne.
No dividend was announced for the year, although Haris said the board has not made a decision yet on the dividend for FY18.
"It is still not decided whether there will be a dividend or not. But to be honest, looking at the financial results, I think it is quite difficult," he said.
FGV had made progress in several aspects of its operations in FY18, including the improvement of the age profile of its palm trees to 14.3 years from 14.8 years in the previous year, as the group replanted a total of 13,119 hectares (ha) during the year.
Besides that, the group had mechanised an additional 16,500ha of its plantations amid the issue of labour shortage, bringing the total mechanised area to 96,500ha.
The group has also rationalised one mill, Lepar Utara 4, during the year, which had driven up the utilisation factor to about 67% for the year. It will continue to rationalise its mills going forward. It aims to rationalise two mills per year until 2021, said Haris.
"In certain areas, we produce a limited amount of FFB (fresh fruit bunches). So if we have too many mills in a certain concentration, then the utilisation rate will fall, unless we get third-party crops.
"We are looking for opportunities, such as getting third-party crops, so we can drive more FFB into a particular mill, which increases the utilisation and bring down costs. We could also be closing some of the less efficient or smaller capacity plants so we can have better throughput," he explained.
For FY19, the group will continue with its turnaround initiatives, which include increasing the number of workers, continuing its replanting exercise to lower the age profile of its plantation assets, as well as to mechanise an additional 18,500ha.
The group is also looking to expand its downstream operations to reduce its reliance on the upstream segment, which is sensitive to CPO prices.
"FGV is a very upstream-centric organisation. More than 50% of our oil is sold as CPO, so when prices are high, it is very good, we can maximise profits. But when prices come down, like how it has been over the last few years, our CPO is exposed to all kinds of discounts.
"We want to shift from being too dependent on upstream so that we have a good percentage of our activity in the downstream segment, whether in food or oleo chemical. We will keep an eye out for opportunities and we will likely work with a partner to leverage on their know-how, technology and their markets," he said.
Besides that, FGV will look to divest some of its non-core and non-performing assets worth RM350 million, he said.
Haris, however, declined to give details.
"This effort is ongoing. There are many companies that we intend to dispose of. We are talking to several parties and hopefully some of these will materialise," he said.
FGV's share price fell six sen or 5.08% to RM1.12 yesterday, giving, a market capitalisation of RM4.09 billion.