This article first appeared in The Edge Financial Daily, on September 19, 2018.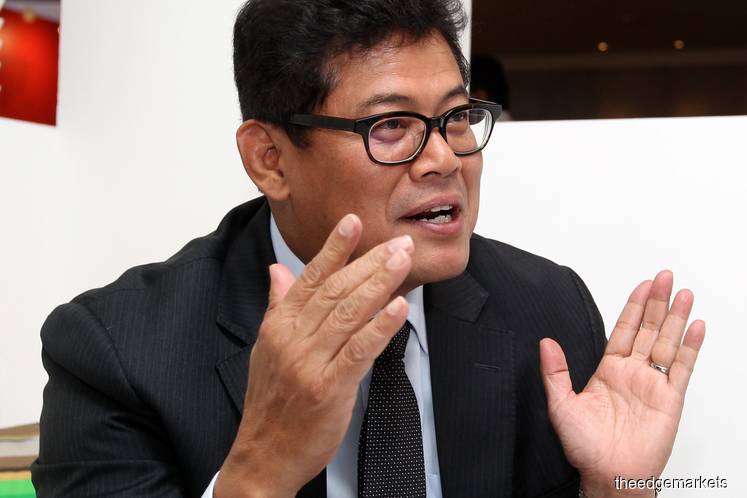 KUALA LUMPUR: Less than a week after being suspended from work, Datuk Zakaria Arshad has thrown in the towel as group president and chief executive officer (CEO) of FGV Holdings Bhd, saying that he has had enough but also apologising for his mistakes.
In a phone interview with The Edge Financial Daily yesterday, Zakaria denied that his departure is an admission of guilt to an internal investigation into 10 critical issues where each issue allegedly resulted in financial loss for FGV and its shareholders.
"[I am leaving] because I don't want to waste my time and the board of directors' time. I know I have a strong case [to challenge the suspension], but I don't want to go through all this again," he said.
He added that he decides to leave after a thorough consideration for "everyone's benefit and the future of FGV".
"I am sure the chairman [Datuk Wira Azhar Abdul Hamid] and the board would lead the group to a good level and would solve the legacy issues it is facing now. I pray that its recovery plans are successful. I also take this opportunity to apologise to everyone for my mistakes throughout the time I led FGV," he said in a separate statement.
The suspension last Thursday was his second since June last year for the same issues before golden shareholder Ministry of Finance Inc (MoF Inc) reinstated him four months later in October.
This was after the shareholder had reviewed findings by FGV's domestic inquiry panel into his involvement in the group's unit Delima Oil Sdn Bhd.
Last week, Zakaria said up to seven of 10 issues were related to Delima Oil, which has been embroiled in a tussle over delayed payments and deliveries of goods with Afghan-based customer Safitex Trading LLC.
Unfazed at that time, Zakaria said then that he would contest the suspension, even shrugging off a letter from MoF Inc that withdrew him as its nominee in the group.
In a filing with Bursa Malaysia yesterday, FGV said with the resignation of Zakaria, the suspension since last Thursday has ended.
However, the forensic investigation into several past investments and acquisitions will continue, FGV said, adding that the probe is expected to be concluded by year end.
In the interim, FGV reiterated that the group would continue business as usual with the special board committee 2 comprising four directors — Azhar, Datuk Dr Salmiah Ahmad, Dr Mohamed Nazeeb P Alithambi and Datin Hoi Lai Ping — performing the functions of the group president and CEO.
Zakaria said it is better to give the board a chance to find a candidate that would take FGV to another level.
"I tried many things but hope the board can find a successor who would bring a successful transformation to FGV," he added.
In a separate filing, MSM Malaysia Holdings Bhd said Zakaria has resigned as non-independent and non-executive director of the group.
FGV shares closed four sen or 2.58% lower at RM1.51 yesterday, with a market capitalisation of RM5.51 billion. MSM shares were untraded yesterday; they last closed at RM3.53, with a market capitalisation of RM2.48 billion.