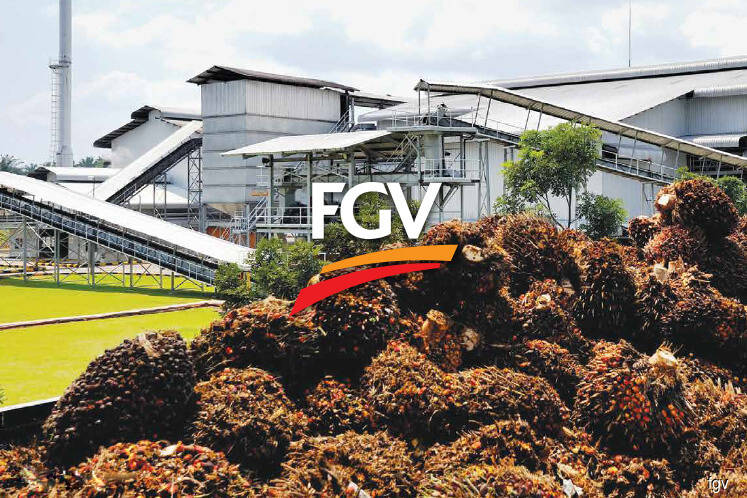 KUALA LUMPUR (Feb 27): FGV Holdings Bhd (FGV) rose as much as 6.89% in active trade today after International Trade and Industry Minister Datuk Darell Leiking met his Norwegian counterpart in talks that would include a sustainable palm oil deal.
At 12.09pm, shares of FGV pared some gains to trade at RM1.20 — still up four sen or 3.45%. The counter was one of the most actively traded stocks with 13.51 million shares done. FGV's share price has recovered 66.67% year to date.
Bloomberg reported yesterday that Norway's Trade Minister Torbjorn Roe Isaksen met Leiking in Kuala Lumpur.
Trade talks between Norway (through the European Free Trade Association) and Malaysia, which started in 2012, was at risk of being derailed after Norway decided to ban imports of non-sustainable palm oil.
"Norway, western Europe's largest producer of oil and gas, has set a target of 20% biofuel within 2020. That has made Norway a large importer of palm oil, raising concerns among lawmakers about the risk of deforestation in countries such as Indonesia and Malaysia.
"In December, parliament decided to put a ban on imports of non-sustainable palm oil as feedstock to biofuels within 2020, driving a potential wedge into the ongoing trade talks," it added.
According to the Malaysian Palm Oil Board (MPOB), Malaysia's palm oil stockpiles at the end of January fell 6.7% from a near two-decade high at end-December, to around 3 million tonnes.
January stocks in Malaysia, the world's second-largest palm oil producer and exporter, declined for the first time in eight months, falling 6.7% to 3.001 million tonnes, data from MPOB showed.