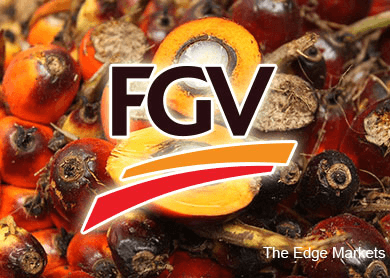 This article first appeared in The Edge Financial Daily, on September 23, 2015.
Felda Global Ventures Holdings Bhd
(Sept 22, RM1.50)
Downgrade from hold to sell with an unchanged target price (TP) of RM1.32: The share price of Felda Global Ventures Holdings Bhd (FGV) has rebounded, but we expect the impending completion of Rajawali transactions to revive related issues that triggered heavy selling. A strong US dollar and equity market weakness have further raised the implied premium to PT Eagle High Plantation Tbk's (PT Eagle High) market price, enterprise value (EV) per planted ha, net gearing and earnings per share (EPS) dilution. We maintain our forecasts and TP, but downgrade FGV to "sell" on valuations.
Coinciding with the announcement of a RM20 billion stock market stabilisation fund, FGV's share price had rebounded 29.1% to RM1.64 on Sept 14.
The Rajawali acquisitions for US$698 million (RM2.99 billion) in cash and 95.4 million new FGV shares appear on track for completion. FGV and the vendors aim to sign the definitive documents no later than Oct 31.
The proposed PT Eagle High acquisition should help to expand FGV's planted areas by 31% and lower the overall average age profile from around 15 years to 13 years. However, related issues remain.
The implied premium to market price has increased from around 72% then to 223%, following sharp declines in the ringgit and rupiah.
The implied acquisition EV per planted ha in ringgit terms has also increased from around RM66,000 to RM74,000. Post acquisitions, we expect its net debt-to-equity ratio to increase to around 0.82 times.
We estimate the potential EPS dilution at 19.6% in 2017 and 12.3% in 2018. Lack of management control will continue to be a major concern over an investment which amounts to almost 48% of shareholders' equity.
After the recent surge in its share price, we downgrade our rating on FGV from "hold" to "sell". Key upside factors include a significant rebound in CPO prices and favourable adjustment to the acquisition considerations. — Affin Hwang Capital, Sept 22