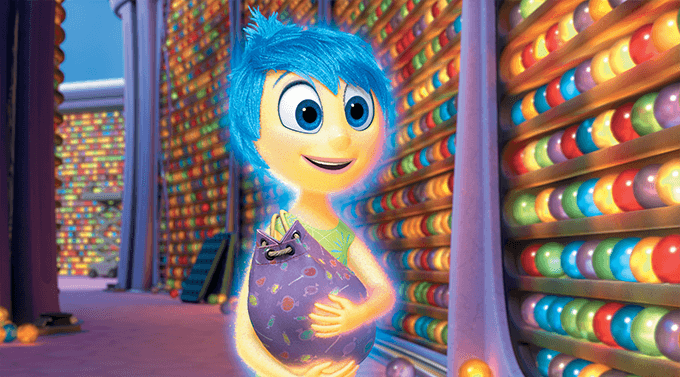 THERE are plenty of female superheroes at Comic-Con, the annual pop culture festival in San Diego — but they are mostly fans dressed up.
Big-screen female icons are still few and far between.
The comic book world may have a reputation for attracting male nerds, but in the vast convention centre where the four-day fanfest kicked off last Thursday, as many women as men have convened, representing all ages.
"Things have changed ... women comprise a bigger part of the audience for comic book fantasy," said Jonathan Kuntz, a professor at the UCLA School of Theater, Film and Television, Los Angeles, California.
Many come as their favourite characters, such as three young women dressed as Joy, Sadness and Disgust, the emotional avatars at the heart of Inside Out, Disney/Pixar's latest animated blockbuster.
Amanda Reynoso, with long brown hair and her face painted green, has chosen Gamora, the killer character played by Zoe Saldana in Guardians of the Galaxy, which was a huge hit for Disney/Marvel last year.
"I like strong women ... like Gamora or Black Widow," said the 29-year-old, referring to Scarlett Johansson's character in the Avengers movies.
"They still hold their own. They don't need anyone."
Rachel Kainowski, an English teacher dressed up as Princess Leia from Star Wars, laments slow progress, saying female superheroes are over sexualised.
"They have bare legs and pneumatic breasts, while the men have armour," she said.
Marvel Studios, a subsidiary of Disney, said it plans to launch its character the Wasp in a future film starring Evangeline Lilly, who appears as the superheroine in the soon-to-be-released Ant-Man.
Wonder Woman, a mythical character from DC Comics and a cult TV series from the 1970s, will come to the rescue in a film scheduled for release in 2017, played by Israeli actress Gal Gadot.
Captain Marvel, with a female actress in the title role, is alswo expected on the big screen in 2018. Supergirl, a TV show whose first episode was unveiled last Wednesday in San Diego, will be aired beginning in October on CBS.
But overall, studios are progressing timidly. Despite Johansson's success as Black Widow, rumours that she would soon get her own film have proven unfounded, for the time being.
Hacked Sony emails published in the press have also suggested that female heroines are considered a risky bet by the studios.
In an exchange with Sony Pictures Entertainment head Michael Lynton, Marvel boss Ike Perlmutter recalled that Catwoman, a key character in the Batman world, was a "disaster" when played by Halle Berry on the big screen in 2004.
Transition phase
But Reynoso said she hopes things are changing.
"Even the small roles that women have now are coming out more than during the 1980s," she said, adding that studios like Marvel are taking their time to make films properly.
In action or sci-fi films, heroines have made more of a breakthrough. Charlize Theron scored a critical and box-office hit in the role of Furiosa in Mad Max: Fury Road.
The upcoming Star Wars movie, Episode VII: The Force Awakens, due for release in December, also includes a strong female character, Rey.
As does The Hunger Games franchise, whose stars Jennifer Lawrence and Liam Hemsworth unveiled a new trailer and poster for the final instalment, Mockingjay — Part 2, at Comic-Con last Thursday.
The Divergent films have also been hits with female lead Shailene Woodley.
"We are in a transition phase," said Robert Thompson, a professor of pop culture at Syracuse University in New York. — AFP
This article first appeared in The Edge Financial Daily, on July 13, 2015.