This article first appeared in The Edge Malaysia Weekly, on October 26, 2020 - November 01, 2020.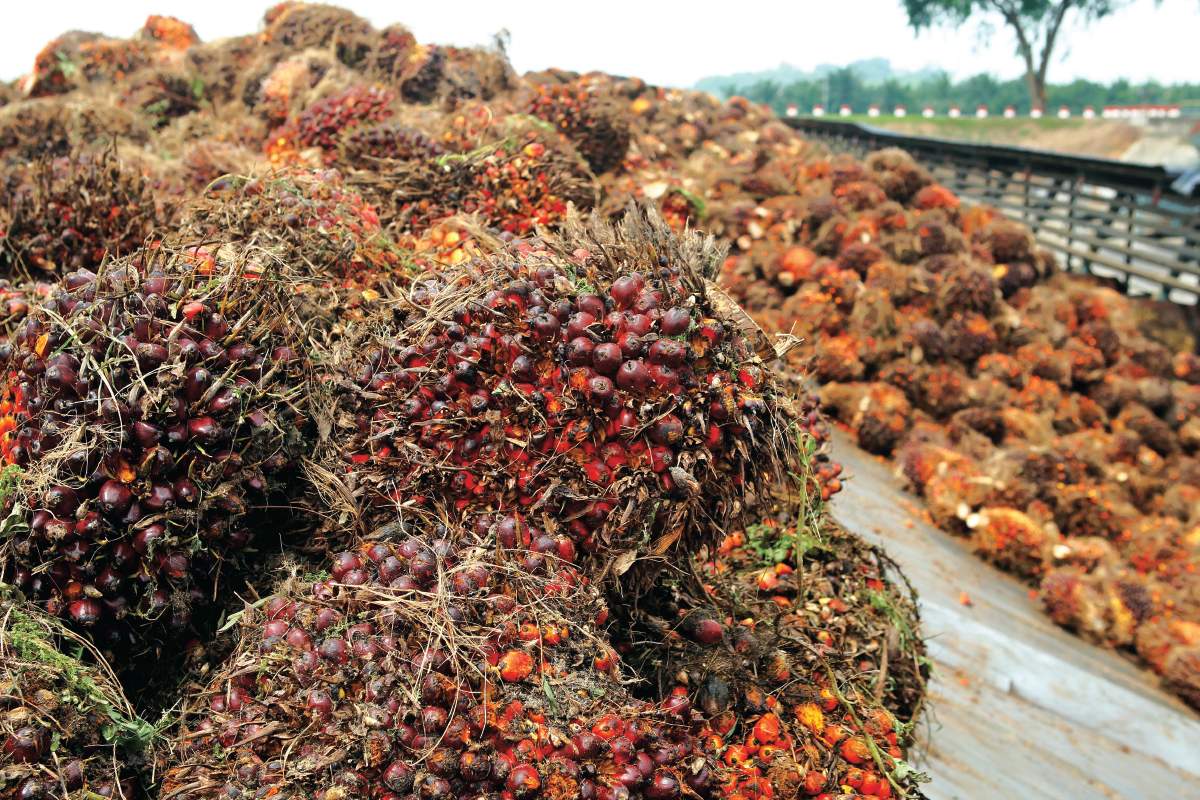 THERE could be some clarity on the future direction of the Federal Land Development Authority (FELDA) this week as its chairman Datuk Seri Idris Jusoh and Tan Sri Wahid Omar — who helms a special task force to revive the government agency — are expected to disclose its findings.
This follows a statement made by Idris during an interview with national news agency Bernama that FELDA was looking to terminate its land lease agreement (LLA) with its 33.66%-owned publicly listed unit FGV Holdings Bhd.
There has also been talk that FELDA is looking to raise funds or get a capital injection, and that several ministries disagree over the way forward for the agency, with some supporting the termination of the LLA and others against it.
 The Edge's questions to Idris were not answered and attempts to get a reply from a spokesman were not successful.
Nevertheless, a fund manager with a foreign house says the termination of the LLA is akin to FELDA shooting itself in the foot. "It doesn't make sense. FELDA is terminating its LLA with FGV, its (33.66%) unit, and looking to pay a hefty compensation to take back its plantations. It's like cutting off your nose to spite your face."
The LLA — signed prior to FGV's flotation exercise in 2012 — involves the company leasing 350,000ha of plantation land from FELDA and receiving an annual compensation of RM248 million as well as 15% of profits for a 99-year period.
In an interview with The Edge at end-­July, FGV CEO Datuk Haris Fadzilah Hassan indicated that the company could possibly be in a better position if the LLA were terminated. He stated that while FGV would lose 80% or 350,000ha of its 439,230ha of plantations, it would receive adequate compensation, according to the terms of the LLA.
Hefty compensation for terminating LLA
According to Haris, FGV has spent the following on the leased land: RM300 million a year, or a total of RM2.4 billion over the last eight years, on replanting exercises; RM250 million to RM300 million a year, or between RM2 billion and RM2.4 billion over the last eight years, on fertiliser costs; RM270 million on housing costs for the plantation workers; and RM590 million on salaries for the workers. He added that FGV's operating costs amounted to a whopping RM1.5 billion a year for the land it does not own.
To recap, when the LLA was signed in 2012, about 36% of the plantations was between 21 and 25 years old, and 16.9% was over 25 years. Put another way, more than 53% of FGV's trees were considered old, or above 20 years.
However, FGV's management has brought down the average age of the oil palms on the estates it manages to 13.2 years, via replanting exercises that are set to continue until 2026.
In the event that the LLA were terminated, FGV's compensation would be calculated based on the average profit per mature hectare for the entire leased land (based on its latest audited financial statements at the point of notice) multiplied by the loss of FGV's future profits. The group would be compensated for 10 years of future profits should the LLA be terminated less than eight years from the last replanting or five years of future profits should the agreement be terminated more than eight years after the last replanting.
AmInvestment Bank says FELDA may have to fork out about RM4.3 billion to FGV for the early termination of the LLA.
Haris had indicated that despite losing 80% of its plantation land, FGV would be in a good position, considering that it would no longer have to undertake yearly replanting exercises that cost it RM300 million a year, fork out RM248 million a year in lease charges and split 15% of its profits, which in total amount to about RM400 million a year.
Haris had said, "If they (FELDA) take back the LLA land, then we will have some money, maybe RM4 billion to RM5 billion. So, at that point, I could be interested in buying a plantation."
There is also the issue of the LLA not covering the 68 mills as they are owned by FGV. As the company pointed out, if FELDA were to acquire the mills, it would have to fork out a considerably larger amount. Each mill could cost between RM30 million and RM50 million, which works out to RM2 billion to RM3 billion for all 68.
FGV, meanwhile, seems to have just turned the corner, chalking up a net profit of RM20.55 million from RM3.29 billion in revenue for its second quarter ended June. For the first six months of the year, however, the company suffered a net loss of RM121.8 million from RM6.08 billion in revenue.
As at end-June, FGV had deposits, cash and bank balances of RM1.84 billion. On the other side of the balance sheet, it had short-term borrowings of RM3.11 billion and long-term debt commitments amounting to RM881.97 million. It also had accumulated losses of RM3.01 billion.
What is FELDA's game plan?
But if FELDA had to fork out a huge sum of money to terminate the LLA, should it also look at other options? For instance, FGV's market capitalisation at the time of writing had dipped to just below the RM4 billion mark. With the government agency controlling 33.66% of FGV, the remaining 66.34% equity interest has a market value of only about RM2.65 billion.
Would privatising FGV be a cheaper option than paying the compensation?
A look at FGV's annual report shows that several government agencies — such as Urusharta Jemaah Sdn Bhd, Employees Provident Fund (EPF), Koperasi Permodalan Felda, the Pahang state government, Sawit Kinabalu Sdn Bhd under the Sabah state government, Lembaga Tabung Angkatan Tentera and Permodalan Nasional Bhd's funds — hold equity interest in the group. Including FELDA's interest, these government agencies have about a 73% stake in FGV.
The 27% stake held by non-government agencies has a market value of RM1.08 billion. Thus, if the government and its entities were to privatise FGV, it could cost considerably less than paying compensation to FGV. If FELDA were to privatise FGV, the LLA would be easily handled as it would be between the agency and its wholly-owned unit.
A pressing issue is the paper losses FGV shareholders are sitting on. The company's shares were floated at an offer price of RM4.55 in 2012. According to FGV, FELDA pocketed RM5.7 billion from the sale of its shares while FGV raised RM4.5 billion in fresh capital from the listing. Since then, however, the stock has shed more than 75% of its value, meaning many FGV shareholders are sitting on losses as a result of their investment in the company.
FGV has stated that it paid more than RM2.5 billion to FELDA from 2012 to 2019. The proceeds from the IPO, meanwhile, netted the government agency RM5.7 billion. Back-of-the-envelope calculations indicate that FGV has paid out 52 sen in dividends since its listing, translating into a payout of RM1.9 billion, or RM638.53 million for FELDA.
However, it has been reported that FELDA is now cash-strapped, with debts of RM10 billion, and is looking to raise as much as RM3 billion in a government-guaranteed sukuk. It is not known what it has done with the cash.
Syed Mokhtar in the equation
Meanwhile, Tan Sri Syed Mokhtar ­Albukhary, via his vehicle Perspective Lane (M) Sdn Bhd (PLSB), last week sent an expression of interest "to participate in FGV via an injection of plantation assets into FGV, for share consideration". This could result in PLSB becoming FGV's largest shareholder following the injection of its wholly-owned Tradewinds Plantation Bhd (TPB).
According to Syed Mokhtar-controlled newspaper The Malaysian Reserve, the plan to inject TPB is based on the assumption that the LLA with FELDA is terminated.
TPB has a total land bank of 160,000ha, of which 87% has been planted. According to its website, the company has 132,940ha of oil palm and 6,940ha of rubber plantations. It also has 11 palm oil mills.
Meanwhile, FGV manages 493,725ha of plantation land in Malaysia and Indonesia. If the 350,000ha under the LLA were removed, it would still have 68 mills and 143,725ha of plantation land. However, it is not clear how much of it can be planted.
According to Companies Commission of Malaysia data, TPB registered an after-tax profit of RM973.57 million from RM2.5 billion in revenue for its financial year ended December 2018. It had total assets of RM6.57 billion while its total liabilities stood at RM3.07 billion.
If Syed Mokhtar's injection of TPB into FGV materialises, it would give him a vehicle to relist his plantation business as well as a cash-rich entity, with the compensation from FELDA.