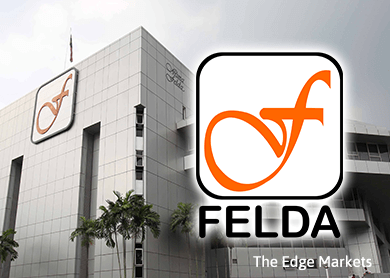 KUALA LUMPUR (June 15): The Federal Land Development Authority (Felda) forks out RM680,000 a month for the maintenance of its headquarters in Kuala Lumpur, Prime minister Datuk Seri Najib Razak said today.
In a written parliamentary reply, he said UDA Dayaurus Sdn Bhd was appointed on September 23, 2013, where the contract was given via quotation bid.
He said the company is tasked to provide comprehensive cleaning services to the headquarters in the city centre, including preparing and managing cleaning services, external maintenance, operational and maintenance of mechanical, electronic, civil and structural equipment, landscaping and pest control.
"Felda has invited a few experienced companies to table their proposals for the management of Menara Felda's facilities.
"Three proposals including quotations were received and tabled in Felda's tender board meeting on September 23, 2013 and it was decided and agreed upon that UDA Dayaurus Sdn Bhd is appointed as facility manager for Menara Felda," he told DAP's Raub MP, Datuk Mohd Ariff Sabri Abdul Aziz.