This article first appeared in The Edge Malaysia Weekly, on August 20, 2018 - August 26, 2018.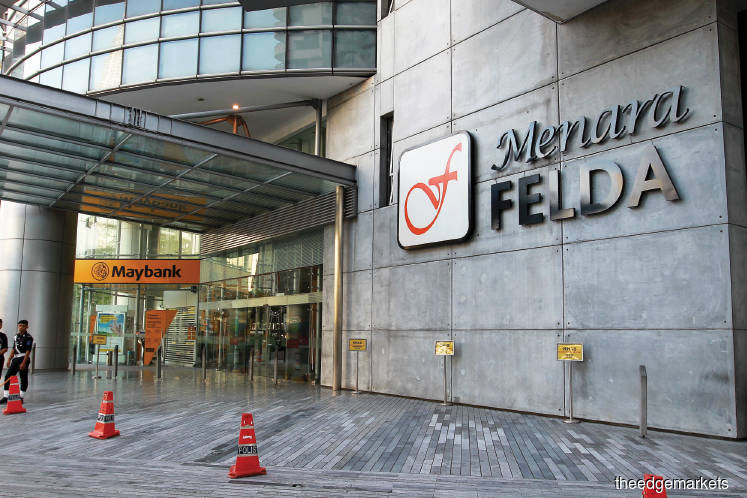 IT is now almost the norm for the Federal Land Development Authority (FELDA) to be chastised every other week, and its problems with cash flow and bad management exposed for all to see.
Hence, it did not come as a surprise when it was reported a few weeks ago that Economic Affairs Minister Datuk Seri Azmin Ali said the government had decided to present a white paper on FELDA at the next parliament session "to expose the true situation of FELDA and [draw up] strategic rehabilitation plans."
"The immediate focus of the new FELDA board and management is to rehabilitate FELDA's cash flow through discussions with its creditors to restructure loans amounting to RM8.02 billion," Azmin was quoted as saying in the local press.
Most agree the agency should not have much of an issue in restructuring its debt.
To recap, the agency's listing about five years ago of its unit FGV Holdings Bhd, in which it holds a 33.67% stake, was expected to bring it big gains.
FGV's stock was floated at end-June 2012 and by the following week, on July 4, it hit a peak of RM4.66, giving it a market capitalisation of more than RM17 billion. Felda's stake was then worth RM5.72 billion. Today, FGV's market capitalisation is RM5.95 billion, down almost RM11 billion from its peak, which means FELDA's block of shares is now worth just slightly above RM2 billion — a decline of about 65%.
FGV is required to pay RM250 million annually to its parent FELDA for 20 years as part of a land lease agreement. This is on top of a payment of 15% of operating profit from the sale of fresh fruit bunches from the land leased from FELDA.
To date, FGV has paid as much as RM1.5 billion to its parent since its flotation in 2012, and has not missed any payment.
However, with FGV facing problems such as low efficiency, mature plantations and issues with foreign workers, it has not been able to pay dividends lately.
For FY2012, FGV paid a dividend at 14 sen, followed by 16 sen in 2013, 10 sen in FY2014 and four sen in FY2015, but could only manage one sen in FY2016. For FY2017, an interim dividend of five sen was paid but no final dividend was recommended.
FELDA's 33.67% stake, or 1.23 billion shares, in FGV means that in FY2017 (stet) it received RM61.5 million in dividends, compared with RM196.8 million in FY2013.
And this year also did not start off well for FGV. For its first three months of FY2018 ended March, it registered a net profit of RM1.33 million from RM3.6 billion in revenue.
So, dividend payments for the current year are uncertain.
The ties between FGV and FELDA run deep. FGV's annual report states there is a loan due to a significant shareholder, which is FELDA, amounting to RM1.39 billion as at end-December 2017. However, FGV also has RM222.66 million due from FELDA, according to its annual report.
It is understood that although the RM1.39 billion debt is not yet due, FGV may settle a portion of it soon.
While FELDA's shareholding in FGV may be its biggest shareholding, it holds various stakes in other companies as well.
Small stakes in various companies
FELDA's shareholding in several publicly traded companies is worth billions in total.A random check shows it has investments worth about RM3.28 billion in various companies listed on Bursa Malaysia. However, the shares are largely pledged.
Among others, the agency has a 4.23% stake, or 45 million shares, in Kuala Lumpur Kepong Bhd (KLK), which on Aug 15's close of RM24.80, is worth RM1.12 billion. These shares are pledged with Maybank Nominees (Tempatan) Sdn Bhd and ABB Nominee (Tempatan) Sdn Bhd, a unit of Affin Bank Bhd.
FELDA also has 17 million shares, or 4.23%, in Batu Kawan Bhd — the parent company of KLK. The shareholding is worth RM295.12 million, based on the counter's close last on Aug 15 of RM17.36. These shares are also pledged with Maybank Nominees and ABB Nominee.
The agency has a 0.69% stake, or 47 million shares in Sime Darby Bhd worth RM121.73 million. These shares are pledged with Maybank.
Following a demerger exercise, former plantation giant Sime Darby now houses the heavy equipment, motor and other businesses, while Sime Darby Plantations Bhd and Sime Darby Properties Bhd control the plantations and property development businesses respectively. Checks on Bloomberg reveal that FELDA has no equity in these two units.
FELDA also has a 0.55% stake, or 8.82 million shares, in Boustead Plantations Bhd worth RM11.2 million, based on the counter's close of RM1.27 on Aug 15.
In TH Plantations Bhd, FELDA has 700,000 shares or a 0.08% stake, in TH Plantations Bhd, valued at RM507,500.
Apart from these plantation companies, the agency has a 1.09% stake, or 117.81 million shares in Malayan Banking Bhd, worth about RM1.15 billion, based on its close of RM9.79 on Aug 15. These shares are pledged with CIMB Group Nominees (Tempatan) Sdn Bhd.
In shipping giant MISC Bhd, FELDA has a 2.07% stake, or 92.61 million shares, valued at RM562.14 million based on MISC's close of RM6.07 on Aug 15. The shares are pledged to Maybank and ABB.
Apart from that, the agency has 10.3% or 44.42 million shares in Nextgreen Global Bhd (formerly BHS Global Bhd), valued at RM17.43 million. The counter closed at 37 sen on Aug 15.
Via wholly owned Felda Investment Corp Sdn Bhd (FIC), FELDA holds 14.60% or 360.81 million shares in Iris (worth RM55.92 million based on its closing price of 15.5 sen on Aug 15), and 67.13% or 197.07 million shares in Encorp (worth RM98.53 million at on Aug 15 close of 50 sen).
While the actual size of FELDA asset base is unclear, there could be some hidden gems.
In February last year, former FELDA chairman Tan Sri Shahrir Abdul Samad clarified that contrary to speculation, the agency did not lose RM4.3 billion from the RM6 billion raised from FGV's flotation.
According to him, RM1.44 billion was invested in property — RM304 million in Bukit Katil, Melaka; RM86 million Grand Borneo Hotel in Sabah; RM500 million on Grand Plaza Serviced Apartments in Bayswater, London; RM225 million on the Institut Penilaian Negara (Inspen) building; and RM110 million on Iris Corp.
Some of these assets, in particular the Grand Plaza Serviced Apartments, could be worth significant sums now.
"FELDA has pockets of land all over the place, so there should be no problem restructuring RM8 billion of debt," a person familiar with the agency says.
"The agency was established to eradicate poverty, and to a certain extent it has been successful, but FELDA settlers these days are not like before. They seem to have special rights, and are even averse to carrying out replanting themselves. This is because they are seen as a vote bank and accorded special privileges. Things have to change," he sums up.
Save by subscribing to us for your print and/or digital copy.
P/S: The Edge is also available on Apple's AppStore and Androids' Google Play.