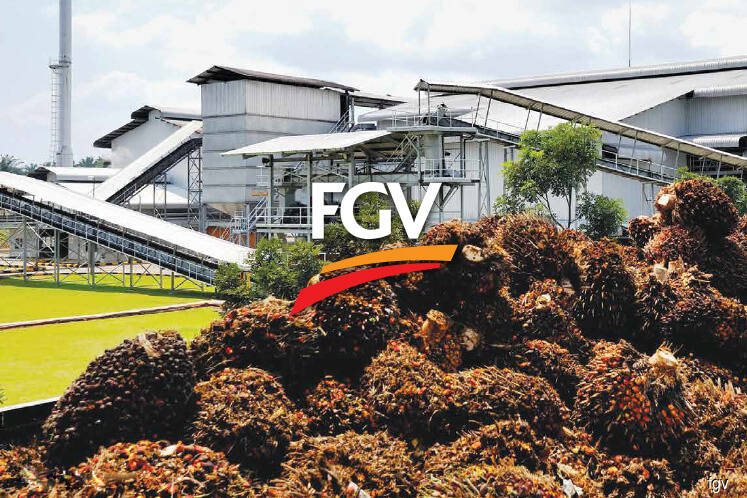 KUALA LUMPUR (Sept 24): CGS-CIMB Research has maintained its "Reduce" rating on FGV Holdings Bhd at 92 sen and target price (TP) of RM1 following a report that tycoon Tan Sri Syed Mokhtar Albukhary is planning to buy a 20% stake in FGV.
In a note dated Sept 23, the research house's Ivy Ng said the corporate plan, as per the report in The Edge Weekly, involved Syed Mokhtar planning to buy a 20% stake in FGV, which could see him eventually take control of the company, and his plan could include acquiring a block of FGV shares from Federal Land Development Authority (Felda)'s 33.7% stake and buying out Koperasi Permodalan Felda Bhd's (KPF) 5.25% stake.
"Funding aside, we are of the view that Felda and KPF may not be keen to sell their stakes in FGV, given the current low share price of FGV of 90 sen, which is 80% below its IPO price of RM4.55.
"We are also of the view that Felda is unlikely to give up its controlling stake in FGV, which currently leases 320,000 ha of estate land from Felda and controls the processing mills where most Felda settlers send their fruits for processing," she said.
Ng said a potential mandatory general offer (MGO) for the remaining shares in FGV is unlikely unless Syed Mokhtar becomes the largest shareholder via the purchase of Felda's 33.7% stake.
"Assuming that Syed Mokhtar buys a 20% stake from Felda, it will reduce Felda's effective stake to 13.7%.
"Syed Mokhtar will need to gain control of the board before being compelled to complete an MGO for the remaining shares," she said.
Ng added that should the deal go through, Syed Mokhtar could gain control of MSM Holdings Bhd via FGV, and this may be subject to regulatory approval as he would then have control of all sugar refineries in Malaysia.