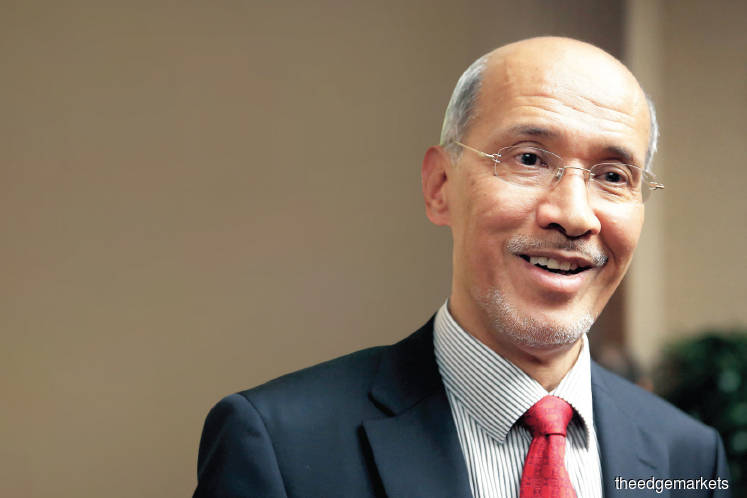 KUALA LUMPUR (July 1): Felda settlers are putting their trust in the new Felda chairman Tan Sri Mohd Bakke Salleh to raise the status of the settlers and ensure sustainability of the agency.
Felda in a statement today congratulated Mohd Bakke on his appointment today and welcomed his presence in Felda.
"With over 35 years of experience in real estate, finance and plantation, he served as Director of Property Management Division of Danaharta Nasional Berhad from 1999 to 2001.
"He was then appointed Chief Executive Officer of Lembaga Tabung Haji from 2001 to 2005 and subsequently assumed the position of Group Managing Director of Felda Holdings Berhad and Group Chief Executive Officer of Felda Global Ventures Holdings Berhad," it said.
Mohd Bakke was also a member of the Securities Commission Malaysia from 2004 to 2010 and was appointed as President and Chief Executive of Sime Darby Berhad Group from 2010 to 2017.
Felda also expressed its gratitude to former Felda Chairman Tan Sri Megat Zaharuddin Megat Mohd Nor for his excellent services in Felda including implementing several transformation plan initiatives for the socio-economic welfare of settlers.
"He contributed a lot of fruitful ideas and committed to complete the Felda White Paper to ensure the future of the settlers," the statement added.
On June 26, Economic Affairs Minister Datuk Seri Mohamed Azmin Ali announced the appointment for a two-year period from July 1 2019 to June 30 2021. — Bernama