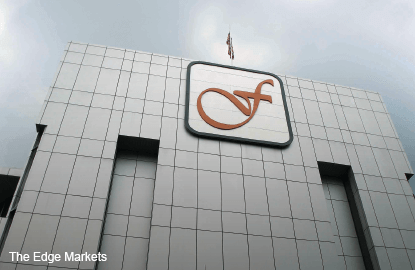 KUALA LUMPUR (Dec 23): Shares in Felda Global Ventures Holdings Bhd (FGV) fell 3.70% this morning after the Employees Provident Fund (EPF) said it no longer has any stake in FGV, as it assures members that the EPF practises high standards of corporate governance in its investments, with robust policies on risk control and asset allocation.
At 9.17am, FGV fell 6 sen to RM1.56 with 2.31 million shares traded.
"In line with these best practices, we have been closely monitoring the equity performance of FGV over the years and have gradually sold down our shareholding," the retirement fund said in a statement yesterday.
The fund also confirmed that the RM6.5 billion loan taken by Felda Holdings Bhd is not in default, following a blogpost dated Dec 14 which questioned whether Felda would be able to pay off its RM6.5 billion loan from EPF, which was taken in 2010.
"We urge EPF members to verify the facts with the EPF and not be misled by comments made in the social and online media," added the fund.