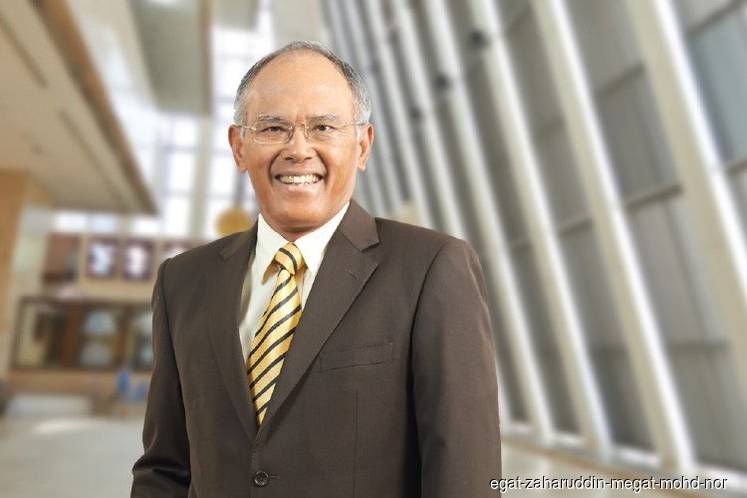 PETALING JAYA: Former Malayan Banking Bhd chairman Tan Sri Megat Zaharuddin Megat Mohd Nor has been appointed the new chairman of the Federal Land Development Authority (FELDA), effective July 27, 2018.
A new board of directors for the rural land development authority comprising seven professionals and subject matter experts, was also formed and will also take effect immediately, according to a statement issued by FELDA late on Friday.
Earlier on Friday, the appointment of Megat Zaharuddin as the new chairman of FELDA had been speculated after photos of him at what could be Menara FELDA on Jalan Tun Razak were shared on social media.
"Tan Sri Megat Zaharuddin has vast experiences in the corporate sector. He used to serve as the chairman of Maybank for more than seven years...all members of the FELDA family wishes to welcome Tan Sri Megat Zaharuddin to drive the organisation towards excellence," the statement read.
Megat Zaharuddin's corporate experiences include holding the chairmanships of Maxis Communications Bhd between 2004 and 2007, Etiqa Insurance & Takaful between 2006 and 2009 and the Malaysian Rubber Board in 2009 and 2010.
He was also the chairman of Maybank Investment Bank Bhd between 2010 and 2016 as well as the Educational Performance and Implementation Unit at the Ministry of Education between 2013 and 2016, besides having 31 years of experience in the oil and gas sector.
Megat Zaharuddin will be replacing Tan Sri Shahrir Samad, who resigned from the position on May 14, after losing the Johor Bahru Parliamentary constituency to newcomer Akmal Nasrullah Nasir of Parti Keadilan Rakyat in the 14th General Election.
Established by Malaysia's second Prime Minister Tun Abdul Razak in 1970, FELDA is a land settlement scheme tied to oil palm plantation, which was a move under the New Economic Policy to alleviate extreme poverty in the country.
Currently, the organisation is the single largest shareholder with a 34% stake in FGV Holdings Bhd, which is involved in the planting and production of crude palm oil. It is also involved in other businesses including the production and distribution of palm-based products.