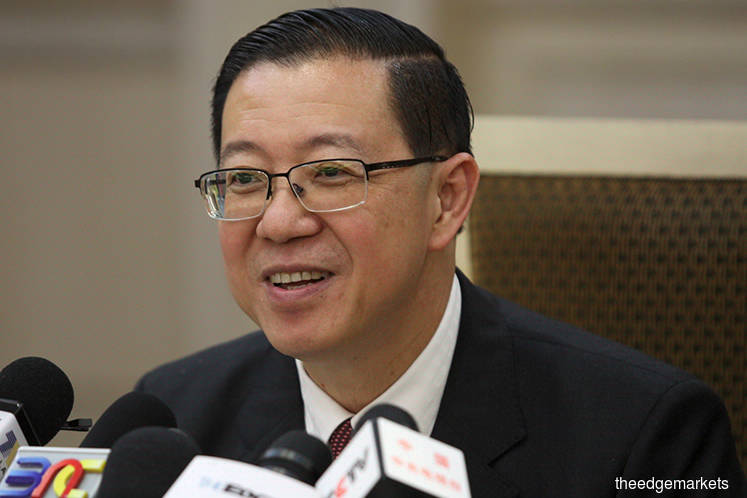 KUALA LUMPUR (Aug 31): A shortfall of RM14.56 billion in the Tax Refunds Trust Fund (TRTF) as at May 31, 2018, was due to the failure of the previous administration to transfer the amount from the Consolidated Fund, and had been recognised as government revenue, Finance Minister Lim Guan Eng said today.
The RM14.56 billion shortfall in the TRTF had resulted in 1,653,786 taxpayers not getting their tax refunds since six years ago, the minister said in a statement today.
"This means the federal government revenue reported by the previous administration is inaccurate and over-reported," he said.
Based on the Accountant General Department's record, the available balance in the TRTF as at May 31, 2018 was only M1.486 billion, much lower than the required tax refunds of RM16.046 billion, Lim said.
The unpaid tax refunds or credits of RM16 billion over the last six years was due to failure of the Cash Management Committee chaired monthly by former Treasury Secretary Tan Sri Dr Mohd Irwan Serigar to transfer the required amount to the TRTF as requested by the Inland Revenue Board (IRB), he added.
He also said the IRB Director-General had also written an official letter to Mohd Irwan in 2016 for more funds to be transferred to the TRTF, but it was ignored.
Lim said his statement on the excess taxes paid amounting to RM16.046 billion yet to be refunded to taxpayers had been taken by the police yesterday.
"The police is investigating the case as a criminal breach of trust under Section 409 of the Penal Code, following a police report on Aug 23, 2018 by Keranji's DAP state assemblyman Chong Zhe Min," he said.