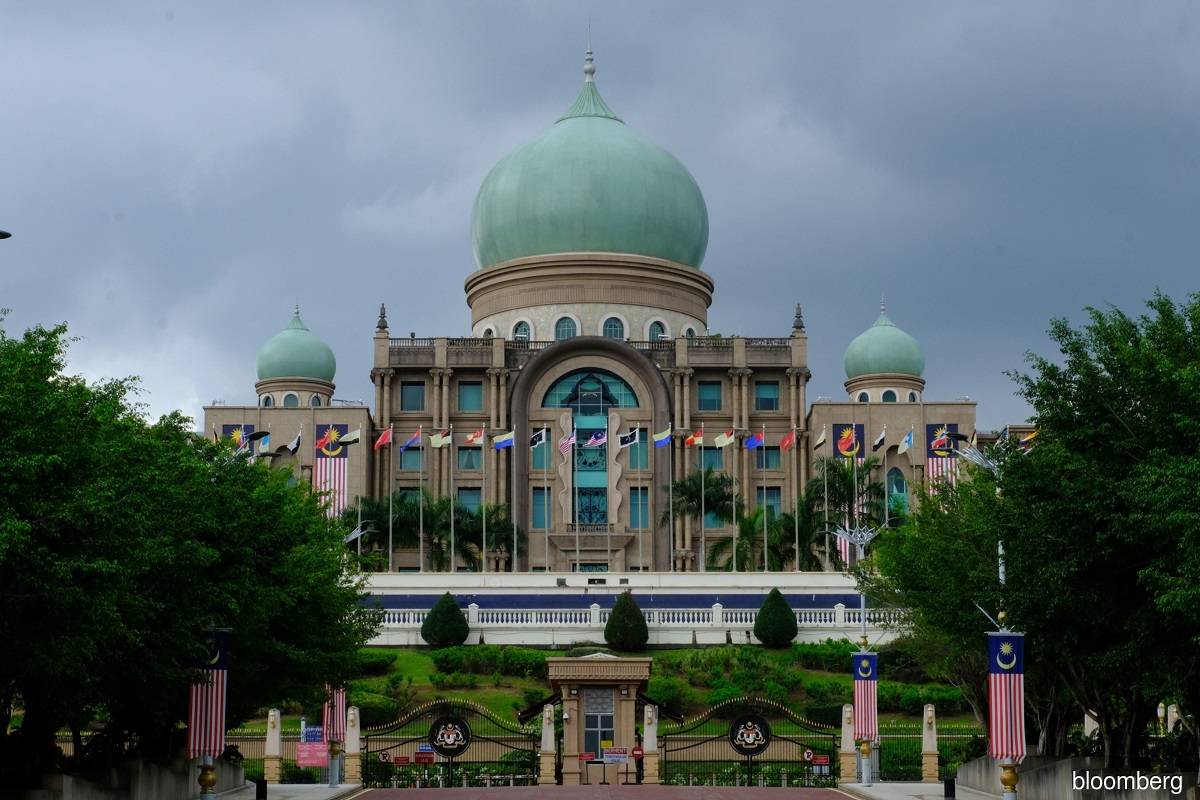 KUALA LUMPUR (Oct 29): Federal government's revenue collection in 2022 is estimated to come in at RM234 billion, or 14.3% of gross domestic product (GDP), higher than the revised estimate of RM221 billion for 2021.
According to the 2022 Economic Report on the fiscal outlook of Malaysia, the increase in revenue collection next year will be driven by the anticipated higher tax revenue collection of RM171.4 billion and non-tax revenue of RM62.6 billion.
This is on account of an improvement in the economic outlook for 2022 and the expectation that the Malaysian economy will return to its potential growth trajectory, supported by broader vaccination coverage and stable domestic and external demand.
Like the estimated higher revenue collection for 2022, total expenditure is also budgeted to be higher at RM332.1 billion, or 20.3% of GDP, on the back of higher operating expenditure of RM233.5 billion and development expenditure of RM75.6 billion. Meanwhile, RM23 billion is allocated to the Covid-19 Fund.
For 2021, the revised estimated total expenditure amounts to RM320.6 billion, or 21.2% of GDP.
The report said that the increase in operating expenditure will mainly be for supplies and services, debt service charges as well as emoluments, whereas the development expenditure allocation will be directed towards implementation of programmes and projects under the 12th Malaysia Plan, like the Electrified Double Track Rail Gemas-Johor Bahru, the Rapid Transit System Link and the Pan Borneo Highway.
The Covid-19 Fund, which will remain in operation until end-2022 as stipulated under the Temporary Measure for Government Financing (Covid-19) Act 2020, will see the RM23 billion allocation used for stimulus and economic recovery measures.
Included among those is support of programmes and projects like the wage subsidy and cash assistance programmes as well as small-scale projects, said the report.
Fiscal deficit in 2022 is expected to moderate to 6% of GDP compared with 6.5% in 2021.
"The government is committed to providing adequate fiscal support to revitalise the domestic economy back to its growth potential. Hence, the resumption of fiscal consolidation will be on a more gradual trajectory, guided by the medium-term fiscal framework," said the report.
For more stories on the Economic Report 2021/2022, click here.