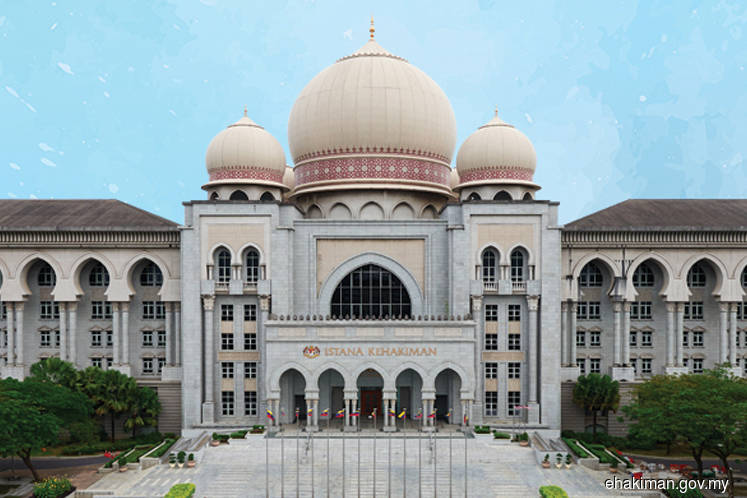 PUTRAJAYA (March 21) An attempt by the family of the late DAP lawmaker Karpal Singh to adduce further evidence in the form of the controversial affidavit by Court of Appeal judge Hamid Sultan Abu Backer last month in relation to the politician's conviction for sedition, was dismissed by the Federal Court today. 
The family, led by Karpal's widow Gurmit Kaur, wanted to add Hamid Sultan's affidavit (that claimed there was judicial interference in the case) and amend the records of appeal, should the affidavit be accepted by the court before Karpal's appeal for the conviction is fully heard on March 28. 
Chief Judge of Sabah and Sarawak Datuk David Wong Dak Wah, who led the bench, ruled it was premature for the controversial affidavit to be included into the records of appeal. 
This is due to the fact that there is a pending Royal Commission of Inquiry (RCI) into the matter, there is a police investigation into the affidavit, and the chief justice's office is seeking to expunge the affidavit.
"Hence the two motions (to adduce the affidavit and add it to record of appeal) are dismissed," Wong said.
The court further ruled that the family could file a review if there are further developments with regards to the RCI, police investigation and the bid to expunge the affidavit.
The other judges from the Federal Court were Tan Sri Ramly Ali, Datuk Rohana Yusof, Datuk Mohd Zawawi Mohd Salleh and Tan Sri Idrus Harun.
Karpal and Gurmit were represented by lawyers Ram Karpal Singh and Sangeet Kaur Deo (who are also their children), while Deputy Public Prosecutors Datuk Nik Shuhaimi Nik Sulaiman and Faizah Mohd Salleh appeared for the prosecution.
Lawyer G Ragumaran appeared as an observer for the Malaysian Bar.
Karpal, who was also a prominent lawyer, was convicted of sedition, following his press conference regarding the Perak political imbroglio of 2009 and the then ruler Sultan Azlan Shah, where he was sentenced to a fine of RM4,000 by the High Court in February 2014.
With the decision, Karpal had lost his eligibility to serve as a parliamentarian and his pension.
A month after the High Court decision, Karpal was killed in a road accident along the North South Highway.
On appeal on May 30, 2016, the Court of Appeal by a two-to-one majority upheld the conviction but reduced the fine to RM1,800.
Hamid Sultan in his affidavit claimed that initially the bench wanted to acquit Karpal but was forced by a senior judge to uphold the conviction.
Last year, Sangeet filed an originating summons against the CJ's office following revelations by lawyer Mohd Haniff Khatri Abdulla in August, that there was possible interference by the judiciary in Karpal's case.
Following revelations and allegations made by Hamid Sultan over judicial impropriety not only in Karpal's case but other matters, Prime Minister Tun Dr Mahathir Mohamad said the government has agreed to form an RCI.