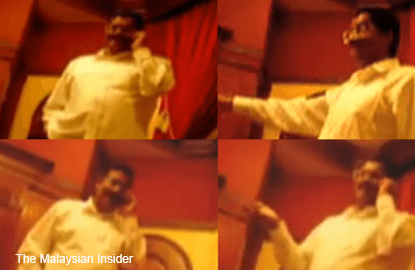 (Nov 27): The Federal Court will on March 7 next year hear contempt proceedings against former lawyer Datuk VK Lingam and 24 others for alleging that a Federal Court bench plagiarised its judgment in a civil case.
Lawyer Dinesh Nandrajog said the new date was fixed following a directive by the court to submit Lingam's medical reports as he was absent from court this year.
"The new date is fixed with the expectation that Lingam would have returned to Malaysia after seeking medical treatment overseas," he said.
Earlier this month, the Advocates and Solicitors Disciplinary Board found Lingam guilty of professional misconduct in a 2002 scandal on the appointment of top judges.
Lingam was said to be in the United States seeking medical treatment and this caused the court to adjourn the contempt proceedings.
He wants to give evidence before the five-man apex court judges in his bid to clear his name for showing disrespect to an earlier bench.
Anyone found guilty of contempt can be jailed, fined or get away after issuing an apology.
On August 8, last year, the court allowed the attorney-general to take over the contempt proceedings against Lingam, former Kian Joo Can Factory Bhd (KJCF) group managing director See Teow Chuan and 23 others who were the majority and minority contributories of Kian Joo Holdings Sdn Bhd (KJH).
KJH liquidators Ooi Woon Chee and Ng Kim Tuck were the original applicants but withdrew the contempt charges against Lingam and the others.
The legal dispute that led to the contempt proceedings began in 2009 when the respondents went to the High Court after a rival company Can-One International Sdn Bhd won the tender to purchase a 32.9 per cent stake in KJFC.
The respondents failed in the High Court to stop Can-One from acquiring the shares. However, the Court of Appeal reversed the decision.
The case was then taken to the Federal Court where a three-member panel of judges ruled in favour of the liquidators.
The respondents then filed a review, citing plagiarism in the court's written judgment but it was dismissed by the Federal Court two years ago. – The Malaysian Insider