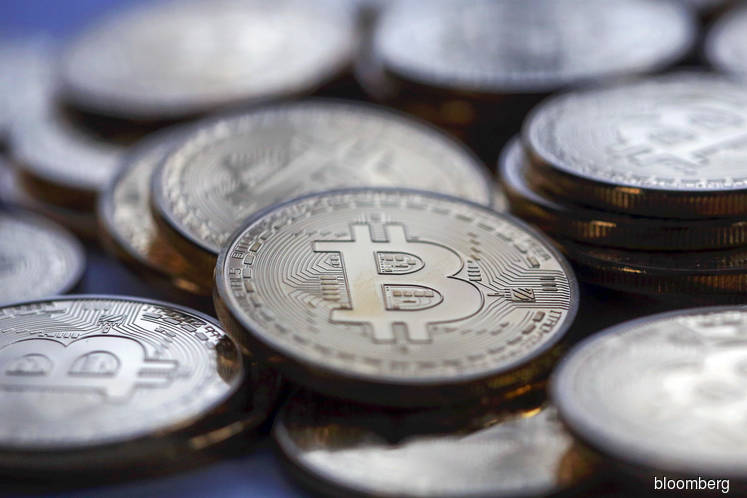 KUALA LUMPUR (Dec 27): The global bitcoin craze has attracted almost everyone, from mom-and-pop traders to giant investment banks.
Promoters of bitcoin and other cryptocurrencies tout them as being safe and secure, and without oversight from financial regulators.
But there is some concern that these very advantages could be exploited by terrorists to transfer funds from one place to another.
Financial intelligence experts from the region say this is already happening, with several suspicious financial transactions detected recently.
Some of these experts gathered in Malaysia last month for the Third Counter-Terrorism Financing Summit. The security experts from 35 countries unanimously agreed that the first step to disrupting militant operations is by cutting off their funds.
A new alliance between Australia and South-east Asia has also been formed to directly target and disrupt the funding lifeline of terrorist groups by denying them access to the international financial system and other sources of funds.
Sources told The Straits Times that the high degree of anonymity offered by digital currencies makes them a possible preferred avenue for militants in South-east Asia.
"The number might not be big but we know it's picking up. Their ultimate goal is to make sure that these funds get where they're supposed to be," said one source.
"Small or big, it can help move any terrorism planning to the next level - launching attacks."
While the surge in the value of bitcoins and similar cryptocurrencies has garnered widespread media attention, security experts say the terrorists use digital currency not to make money, but for ease of moving funds between borders without the regular banking scrutiny.
For operational reasons, officials declined to reveal the locations and frequency of such transactions. But the identity of some of these financial movements on the Web has been determined, said a second source.
"Special equipment and database are already in place to help analyse these patterns. Identity is key to uncovering terrorism activities. We can monitor and trace the origin of the fund but to know who's behind it is very tricky," he said.
"We have all these equipment in place, but it's still very hard to 'crawl' in the dark Web market," the source added.
Malaysian criminologist P. Sundramoorthy said the consequences of militants or sympathisers switching to the use of cryptocurrency would be devastating as terror groups could be expected to execute attacks after receiving the funds.
"Given that cryptocurrency offers a high degree of anonymity and is popular and user-friendly, measures to control it must be put in place as soon as possible. They will always find a way to exploit such channels. We can't eliminate the use but we need to limit it."
Still, some experts say the issue might have been played up.
In a recent study by the Royal United Services Institute (Rusi), the British intelligence think-tank suggested that there is little link between cryptocurrency and terrorism. It said the claims that bitcoin is funding terrorism are greatly exaggerated.
Mr David Carlisle, an independent consultant with Rusi, said in a March 2 commentary: "Treating cryptocurrencies as an exceptional threat creates the misleading impression that more conventional financial products are not already equally, or more, vulnerable to terrorist exploitation."
A regional security source acknowledged that most militants are indeed still channelling funds via conventional banking and money remittance services.
Still, it has been noticed that digitial currency has also been used as a means of transfer.
"We still see most of them funding their operations by taking personal loans, selling their belongings and so on. But to say the possibility of these militants turning to the dark Web is little or unlikely, that's dangerous as we're already seeing suspicious movements which we believe are terrorism fundings," he said. "They will always try to find new ways to exploit technology to materialise their sick agenda."
The danger of terrorist financing can be gleaned by the capture of Marawi in the southern Philippines by militants that ended in October after a five-month siege.
The Associated Press reported last month that Philippine military chief Eduardo Ano said at least US$1.5 million (S$2 million) was sent by terrorist group Islamic State in Iraq and Syria to finance militants planning the Marawi attack.
As Malaysia begins to impose controls over the growing use of digital currencies, Bank Negara Malaysia (BNM), its central bank, has required that conversions of cryptocurrencies into cash must be reported under the strict transactions under anti-money laundering laws.
Deputy Home Minister Nur Jazlan Mohamed said: "BNM has announced measures that would regulate the use of cryptocurrencies in Malaysia, especially the conversion of cryptocurrencies into cash and other equivalents. This measure will help the police and other enforcement agencies to manage terrorism financing."