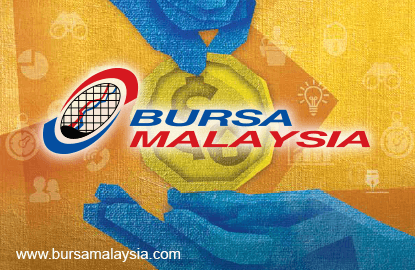 KUALA LUMPUR (Aug 7): The FBMKLCI structured put warrants are back in favour amidst the current bearish market trend which saw the FBMKLCI dipped 11.5 points as at 11am this morning.
The FBMKLCI-HG and FBMKLCI-HK, which are two of the most actively traded counters this morning, have gained one sen or 5.26% to 20 sen and 0.5 sen or 3.85% to 13.5 sen respectively.
FBMKLCI-HG saw 16.74 million units changing hands while FBMKLCI-HK saw 15.90 million units traded.
Meanwhile, FMBKLCI-HL rose 6 sen or 13.33% to 51 sen, with some 7.4 million units done.
In addition, FBMKLCI-HM rose 2 sen or 7.55% to 28.5 sen, with 6.4 million warrants traded.
The structured put warrants allow investor to hedge against a downward movements in the market and profit from it.