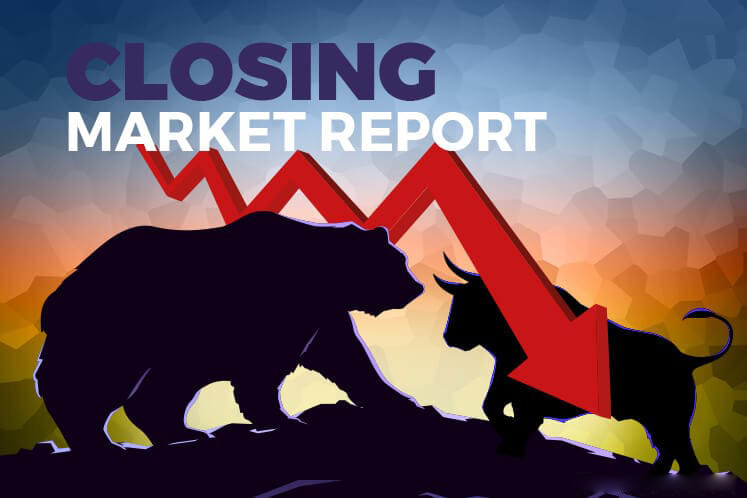 KUALA LUMPUR (March 20): The FBMKLCI Index closed 3.47 points lower to 1,684.21 points today on the back of profit taking amid investor caution over Malaysia's implementation of development strategies in the months ahead after nearly a year of policy uncertainty.
A total of 2.59 billion shares worth RM1.83 billion were traded on Bursa Malaysia.
TA Securities Senior Technical Analyst Stephen Soo is of the view that the market is awaiting a catalyst or stimulus that can propel the economy — and the stock market — forward.
"We are still in profit-taking mode over the lack of catalysts coming from the second day of Invest Malaysia (conference), as whatever was mentioned by the Prime Minister is more or less the broad policy or strategy," he said.
He added that the Government's plan to reduce corruption and improve transparency were well known in the market and that investors are waiting for more concrete developments.
Soo expects the FBMKLCI index to continue to trade sideways at around the 1,680 to 1,700 range.
Last Tuesday, Prime Minister Tun Dr Mahathir Mohamad said at Invest Malaysia that in order for the country to move forward corruption and political appointees in GLCs have to be given the boot. Dr Mahathir also called for private sector workers to be paid more to address income inequality.
Finance Minister Lim Guan Eng urged banks to be more flexible in lending, warning their profits could otherwise be subject to a windfall tax.
The leaders said Malaysia is intent on maintaining friendly international partnerships and that issues with both China and Singapore are being resolved rationally.
Regionally, the trading day was a mixed bag as although the Japanese Nikkei 225 index closed higher by 0.2% or 42.07 points to 21,608.02 points, Hong Kong's Hang Seng shed 0.49% or 145 points to 29,321, while South Korea's KOSPI and Shang Hai's Composite Index finished flat.   
According to Reuters, the Hong Kong market slipped on the back of US-China trade war concerns, as well as concerns that the US Federal Reserve could implement a rate hike at its next meeting.
Bursa Malaysia's Energy Index closed 0.21% or 2.23 points higher to 1,039.07, with the most active counters on the bourse, Perdana Petroleum adding 4 sen to 43 sen, and Sapura Energy Bhd finishing half a sen lower to 34 sen.
Oil prices reached a 2019 high of US$67.68 per barrel today, on the back of a proposal for further cuts in production by the Organisation of Petroleum Exporting Countries (OPEC).