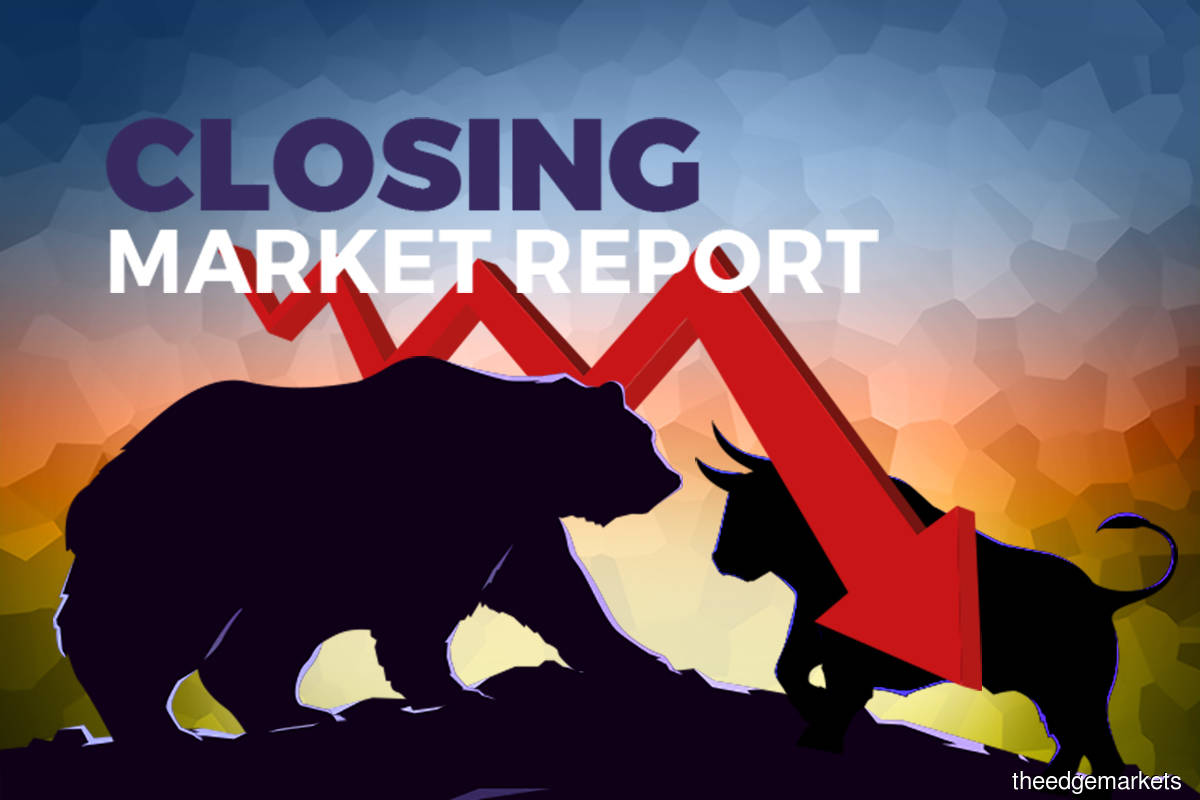 KUALA LUMPUR (Nov 25): Bursa Malaysia reversed Thursday's (Nov 24) strong gains with the key index closing below the 1,500 psychological mark on Friday on profit taking and a weak external front.
The FTSE Bursa Malaysia KLCI (FBM KLCI) surged 4.04% on Thursday, partly driven by the appointment of Datuk Seri Anwar Ibrahim as Malaysia's 10th prime minister.
At 5pm, the benchmark index fell 15.34 points or 1.02% to finish at 1,486.54, from 1,501.88 on Thursday.
The market bellwether, which opened 0.18 of-a-point lower at 1,501.7 on Friday morning, subsequently moved to its day's high at 1,504.16, but thereafter slipped to its intraday low of 1,481.38 during the mid-morning session.
Market breadth was weaker with decliners outpacing advancers 630 to 346, while 361 counters were unchanged, 926 untraded, and 15 others suspended.
Turnover dwindled to 4.41 billion units worth RM2.75 billion versus 6.87 billion units worth RM4.19 billion on Thursday. 
Losses in technology stocks — Axiata Group Bhd and Maxis Bhd — dragged the composite index down by a combined 4.2 points, while Top Glove Corp Bhd was the biggest loser among the 30 FBM KLCI index constituents, declining 7.5 sen or 7.61% to 91 sen, with 87.3 million shares changing hands.
CGS-CIMB Securities Sdn Bhd, in a note, expects the PH-led government might review the single wholesale network (SWN) model for the rollout of 5G in Malaysia and its custodian Digital Nasional Bhd.
Meanwhile, Rakuten Trade Sdn Bhd vice president of equity research Thong Pak Leng reckoned that market sentiment would remain positive despite the emergence of profit taking on Friday and expected the FBM KLCI to break the 1,500 level again soon.
Regionally, the key indices were mostly in negative territory amid concerns over rising Covid-19 cases in China, while some investors were digesting economic data from the region, including Japan's consumer price index and Singapore's gross domestic product readings, he told Bernama.
Among other heavyweights, Malayan Banking Bhd (Maybank) lost nine sen to RM8.67, CIMB Group Holdings Bhd gave up seven sen to RM5.80, Tenaga Nasional Bhd (TNB) erased 13 sen to RM8.78, while Public Bank Bhd was flat at RM4.52, and IHH Healthcare Bhd was unchanged at RM6.
However, Petronas Chemicals Group Bhd gained two sen to RM9.08, and Hong Leong Bank Bhd bagged 14 sen to RM20.84.
As for the actives, Advance Synergy Bhd dipped 5.5 sen to 20.5 sen, MMAG Holdings Bhd was flat at three sen, Infomina Bhd surged 13.5 sen to 53.5 sen, Malayan United Industries Bhd fell two sen to 10 sen, while Icon Offshore Bhd inched up half-a-sen to 15 sen.
On the index board, the FBM Emas Index fell 91.78 points to 10,576.79, the FBMT 100 Index erased 93.13 points to 10,299.69, the FBM Emas Shariah Index decreased 117.21 points to 10,687.62, the FBM 70 declined 61.47 points to 12,638.35, and the FBM ACE went down 18.58 points to 5,191.64. 
Sector-wise, the Financial Services Index was 67.72 points lower at 16,699.16, the Energy Index trimmed 5.1 points to 641.77, the Plantation Index slid 27.91 points to 6,817.15, while the Industrial Products and Services Index edged up 0.35 of-a-point to 185.36.
The Main Market volume shrank to 2.87 billion shares worth RM2.43 billion against 5.59 billion shares worth RM3.89 billion on Thursday.    
Warrants turnover expanded to 522.23 million units valued at RM49.65 million from 414.63 million units valued at RM47.23 million.
The ACE Market volume surged to 1.02 billion shares worth RM270.37 million from 857.64 million shares worth RM257.95 million previously.
Consumer products and services counters accounted for 1.14 billion shares traded on the Main Market, industrial products and services (422.89 million), construction (90.42 million), technology (195.51 million), SPAC (nil), financial services (122.79 million), property (284.59 million), plantation (22.69 million), REITs (4.86 million), closed/fund (100), energy (303.36 million), healthcare (142.79 million), telecommunications and media (38.81 million), transportation and logistics (54.21 million), and utilities (45.23 million).