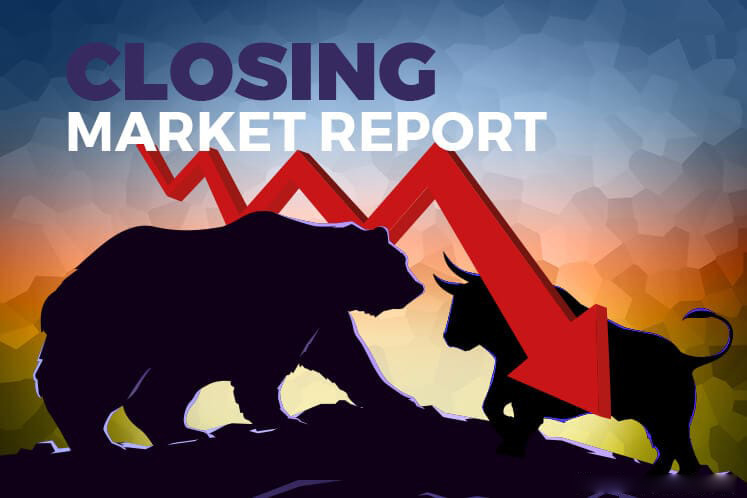 KUALA LUMPUR (Oct 10): The FBM KLCI fell 38.97 points or 2.2% as anticipation that the Government will devise new taxes and sell assets to reduce debt affected market sentiment.
Expectation that Malaysia will reform crucial sectors, and external factors including the International Monetary Fund's (IMF) reduction of its global economic growth estimate could have also hit Malaysian market sentiment. At 5pm, the KLCI settled at 1,735.18 after falling to its intraday low at 1,732.5.
CIMB Research analyst Ivy Ng Lee Fang wrote in a note today: "At the various tracks in the conference (Malaysia: A New Dawn Investors' Conference), we gathered that the Ministries are working on potential reforms for the aviation, agriculture, power and property sectors. The potential changes could lead to short-term uncertainty for some listed companies in the near-term, but could be positive for the market in the medium- to long-term if the reforms yield results through higher growth for the country.
"Participants generally viewed Malaysia's growth outlook as resilient against domestic and external risks. Officials reiterated that Budget 2019 would be 'difficult' and 'require sacrifices', with the potential introduction of new taxes. While urgent fiscal adjustments were deemed necessary, most speakers agreed that external financing pressures were diminished by the current account surplus, adequate foreign reserves, a lack of FX (foreign exchange) mismatch in external debt, and plentiful liquidity in onshore financial markets," Ng said.
Malacca Securities Sdn Bhd senior analyst Kenneth Leong told theedgemarkets.com that external factors also played a role in the weaker market sentiment today, especially after the IMF reduced its global economic growth forecast.
"We believe the selling pressure today was a kneejerk reaction, and it is going to be short term, but we do not discount the possibility of further downtrend if the Government announces more policies that could affect investors' confidence," Leong said.
Reuters reported that the IMF had yesterday cut its global economic growth forecasts for 2018 and 2019, saying that the US-China trade war was taking a toll and emerging markets were struggling with tighter liquidity and capital outflows. It was reported that the IMF said in an update to its World Economic Outlook it was now predicting 3.7 percent global growth in both 2018 and 2019, down from its July forecast of 3.9 percent growth for both years.
Across Bursa Malaysia today, trading volume stood at 3.02 billion worth RM2.96 billion. Top decliners included KLCI component stocks like Tenaga Nasional Bhd, Axiata Group Bhd, Genting Bhd and Telekom Malaysia Bhd.
Tenaga shares fell 70 sen to close at RM14.68 while Axiata dropped 51 sen to RM3.85.