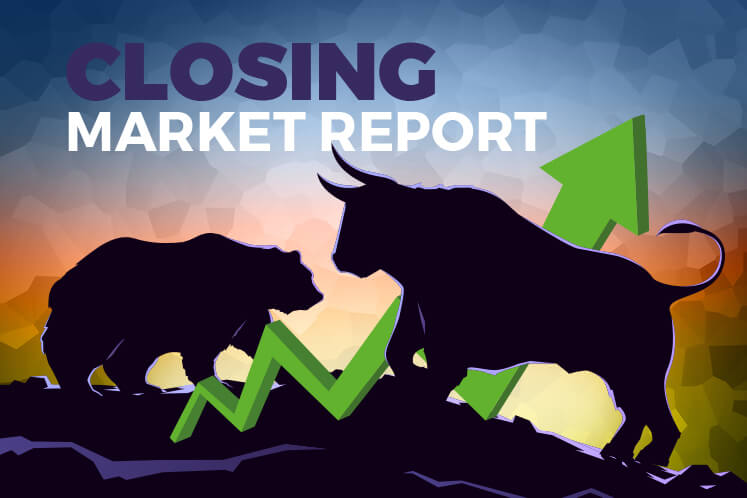 KUALA LUMPUR (Oct 2): The FBM KLCI rose 5.69 points or 0.32% to its intraday peak on local institutional support as global crude oil prices hit a four-year high.
At 5pm, the KLCI closed at 1,798.15, lifted by gains across Genting-linked counters and certain oil-linked stocks including MISC Bhd and Dialog Group Bhd.
"The index has not moved very much over the last few weeks, in line with my thinking that it is in consolidation mode. Local funds are quite focused on what we see as better bets, namely the KLCI component stocks," said Inter-Pacific Securities Sdn Bhd research head Pong Teng Siew.
US crude oil prices hit a four-year high in anticipation of US sanctions on major oil producer Iran. Reuters reported that US oil prices hit their highest level since November 2014 on Tuesday and Brent crude was also near a four-year peak reached the previous day, with markets preparing for tighter supply once US sanctions against Iran kick in next month.
It was reported that US West Texas Intermediate (WTI) crude futures marked US$75.90 a barrel around 0630 GMT on Tuesday, their strongest since November 2014. WTI has risen around 18 percent since mid-August. It was reported that Brent crude oil futures were at US$85.28 per barrel, up 30 cents, or 0.4 percent, from their last close. That was not far off the US$85.45 peak reached in the previous session, the highest since November 2014, Reuters reported.
In Malaysia today, Pong said retail investors could still be digesting Hong Kong's first interest rate hike in 12 years last week. Pong said Hong Kong's interest rate hike could "set the tone" across Asian markets.
"The uptick in interest rates may have helped to strengthen the Hong Kong dollar but there is also impact on the property market [there] and the Hong Kong market is very much property-driven," he said.
Hong Kong's Hang Seng fell 2.38% today after trade resumed following a holiday yesterday in conjunction with China's National Day. Mainland China markets are closed this week for National Day holidays.
Elsewhere today in Asia, Japan's Nikkei 225 climbed 0.1% while South Korea's Kospi fell 1.25%.