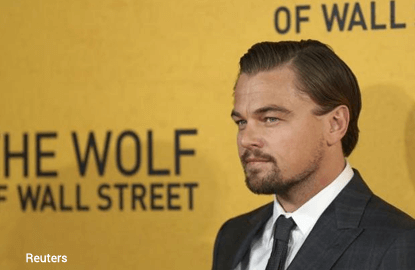 KUALA LUMPUR (April 2): The US Federal Bureau of Investigation (FBI) is investigating allegations that 1Malaysia Development Bhd (1MDB) diverted US$155 million (about RM603 million) to US-based production company Red Granite Pictures, The Wall Street Journal (WSJ) reported.
WSJ, quoting people familiar with the FBI investigation, reported that the FBI issued subpoenas to several current and former employees of Red Granite, which is linked to Malaysia Prime Minister Datuk Seri Najib Tun Razak's stepson Riza Aziz. Riza is Red Granite chairman, according to WSJ.
According to WSJ's report, the FBI also issued subpoenas to a bank and an accounting firm, which Red Granite used. Red Granite is the producer of "The Wolf of Wall Street" movie.
"Global investigators now believe much of the money to make the movie about a stock scam was diverted from a state fund 9,000 miles away in Malaysia, a fund that had been established to spur local economic development.
"Investigators in two countries believe that US$155 million originating with 1MDB moved into Red Granite in 2012 through a circuitous route involving offshore shell companies, said people familiar with the probes. This same money trail also is described by a person familiar with 1MDB's dealings and supported by documents reviewed by the Journal, WSJ reported.
WSJ quoted a Red Granite spokesman as saying the company was cooperating with the FBI.
The Red Granite spokesman said the company had no reason to believe its financing was irregular.
"Red Granite is responding to all inquiries and cooperating fully," the spokesman said.
WSJ said 1MDB and the Prime Minister's Office of Malaysia did not respond to questions about Red Granite.