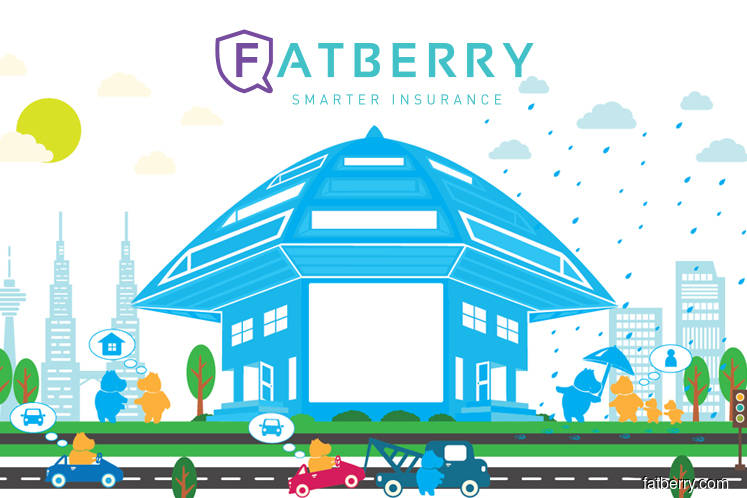 KUALA LUMPUR (Dec 6): Fatberry.com, the first agency online retail portal in Malaysia which was launched today, together with the announcement of its partnership with Tune Protect Malaysia, targets to reach 2 million users within its first year.
Fatberry Sdn Bhd is an insurtech start-up which encourages and helps users to find and purchase the best-fit insurance online, through a fast and intuitive chatbot-like interface.
"Our target for the first year is to reach out to 2 million users within the first year," Priscilla Lim, chief executive officer (CEO) of Fatberry, told the media during the launch of its web portal today.
Lim said the partnership with Tune Protect enables Fatberry to be connected and integrated with the insurance company back end, which enables customers to purchase the general insurance products directly from Fatberry.com, with seamless and faster experience. For now, the products available are motor insurance, travel insurance and personal accident insurance.
With the detariffication of the insurance industry in Malaysia since July 2017, Fatberry is set to provide transparency and options to consumers via its online interface that can help consumers make informed decisions.
Tune Insurance Malaysia Bhd's chief executive officer, Khoo Ai Lin, said the partnership with insurtech start-ups such as Fatberry is the group's strategic initiative to ensure a sustainable growth moving forward, by tapping into the digital space. Tune Insurance Malaysia is a subsidiary of Tune Protect Group Bhd.  
For Fatberry's plans moving forward, Lim said the insurtech start-up is focused on delivery to targeted users, while planning ahead with launching of its mobile apps in 2018.
"For the apps, we will also provide services that could provide an end-to-end solution for matters related to claims," Lim said.
Fatberry's chief operating officer (COO), Martin Khu, said there will be an improvement on the API (application programming interface) in 2018 that will benefit Tune Protect, as well as its potential insurance partners.
While Fatberry could not provide the potential insurance partners who will get on board, Lim explained ongoing talks are being held and that she remains optimistic the platform provided by Fatberry will help consumers to have a better alternative to purchase general insurance, particularly motor insurance.
During the launch, Fatberry demonstrated on how a motor insurance could be purchased within two minutes, as well as some of the other innovative features on platforms such as chatbots.