This article first appeared in The Edge Financial Daily, on May 9, 2019.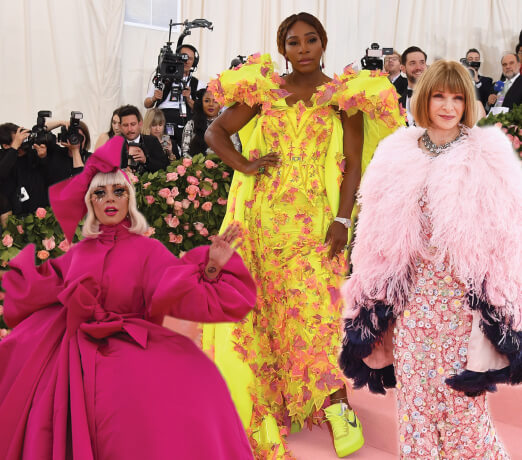 (From left) Lady Gaga in Brandon Maxwell, Williams in Versace and Wintour in Chanel arriving at the 2019 Met Gala at The Metropolitan Museum of Art in New York on Monday. Photo by AFP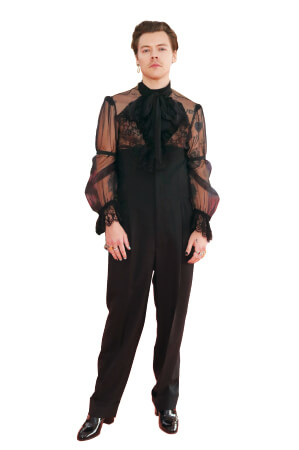 Styles in Gucci arriving at the 2019 Met Gala at The Metropolitan Museum of Art in New York on Monday. Photo by Reuters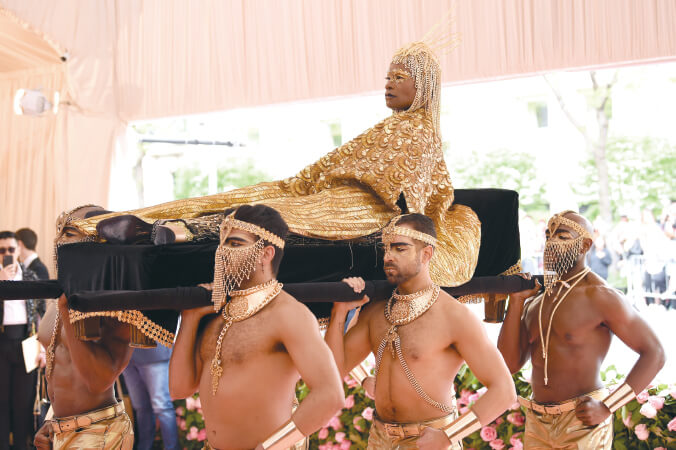 Porter on his litter arriving at the 2019 Met Gala at The Metropolitan Museum of Art in New York on Monday.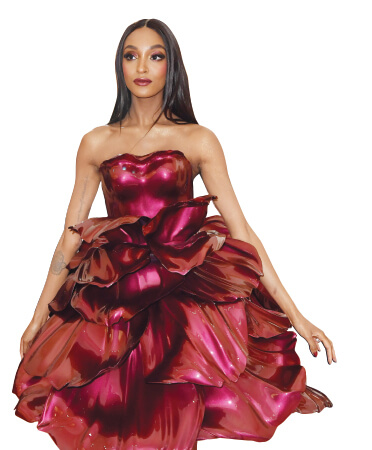 Dunn in Zac Posen arriving at the 2019 Met Gala at The Metropolitan Museum of Art in New York on Monday.
A glimpse inside the 2019 Met Gala
Camp" was all the rage at the New York's Metropolitan (Met) Museum of Art this year, after the new Costume Institute exhibition exploring that theme in fashion.
Camp is excess. It is extra. It is self-expression and irony, various designers, socialites and celebrities said on Monday night on the pink carpet outside the museum.
Camp, a theme that embraces humour, exaggeration and liberal interpretation, was inspired by writer Susan Sontag's 1964 essay "Notes on 'Camp'". Trends on the pink carpet included gold lame and sequins, feathers, neon, and oversized sleeves, skirts and trains.
Gucci designer Alessandro Michele, British singer Harry Styles and tennis superstar Serena Williams joined Anna Wintour and Lady Gaga to co-chair the event, which raises money for its Costume Institute and this year raised a record US$15 million (RM62.25 million).
Williams stayed true to her brand, pairing Nike sneakers with a custom neon yellow dress from Italian fashion house Versace.
Jeff Bezos, the world's richest person, was captured in photographs hanging out with Kendall Jenner, Kim Kardashian West and Kanye West, and Jared Leto.
Kris Jenner, mother and manager of reality stars Kim and Khloe Kardashian, told reporters on the red carpet she was channelling singer David Bowie in a coat with wings made of tulle over a blue Tommy Hilfiger jumpsuit.
Gala co-host Styles arrived wearing a black Gucci ensemble with mesh detail on the top and painted black fingernails.
Francois-Henri Pinault, chief executive officer of Kering, patiently waited for his wife Salma Hayek to finish talking to the press, while Barry Diller helped his better half, Diane von Furstenberg, negotiate the stairs as she held a Lady Liberty torch.
Julianne Moore huddled there with Tom Ford's husband Richard Buckley, who carried a pig stuffed animal. Demi Moore lingered there with power talent agent Bryan Lourd.
Pop superstar Lady Gaga played Russian doll as she made a grand entrance wearing a voluminous bright pink Brandon Maxwell dress that she shed on the red carpet to reveal three other outfits layered underneath. The three other outfits included a figure-hugging hot pink gown, a bra and underwear and sky-high platform boots, her interpretation of the evening's theme.
Roar singer Katy Perry came dressed as a chandelier, even wearing one on her head. "I like to be of the light and obviously be the light, she said about her 40-pound (18.14kg) costume by Moschino.
Wintour, the American Vogue editor-in-chief who hosts fashion's biggest night each year, was one of the first up the red-carpet-turned-pink for the evening wearing a shimmering Chanel gown topped by a cape of pink feathers that was tipped in black, a nod to the night's mascot, a flamingo.
The night's fashion also referenced camp icons including a glittery high-collared cape by designer Christian Siriano intended to pay tribute to the late Vegas showman Liberace. Singer Celine Dion wore a feathered headpiece and full-length fringe by Oscar de la Renta that was reminiscent of a Cher costume.
Pop futurist Janelle Monae had jaws dropping with an elaborate black, white and pink number that recalled a cubist painting — complete with a Cleopatra-style eye covering one breast whose lavishly long eyelashes blinked and a tower of hats that would inspire envy in the Madhatter himself.
Jourdan Dunn arrived in a 30-pound dress made of large plastic petals, designed by Zac Posen and General Electric Additive and built by Protolabs. Each petal weighs about a pound and appears, on its own, rather naturalistic. But Camp is artifice, and in its final form, attached in layers to a titanium cage, the petals formed a stylised idea of the flower.
"Mother Nature can be simple, abstract, challenging and definitely campy, in ways that are surprising, shocking," Posen, an avid gardener, said at a fitting at his offices in Manhattan last Friday. He added: "You cannot beat Mother Nature. You can just [pay] homage."
Billy Porter, meanwhile, had his mic-drop moment with a fabulous entrance as he summoned ancient Egypt as he arrived on a gold litter hoisted by six shirtless men before he got down to show off his head-to-toe gold outfit with a sparkling set of wings. — Agencies